The world of recruiting is evolving every day, which is why the implementation of an AI video recruitment platform is the new way to approach hiring.
AI has steadily revolutionized the fields of HR, talent management, and talent acquisition by making the lives of recruiters easier and more efficient. According to talent experts and recruiting managers, 35% have stated that AI in talent recruitment is the most important development that influences the way hiring is approached.
Therefore, there are several reasons why all recruiters should implement an AI video recruitment platform, but we are narrowing it down to the four main reasons that explain exactly how an AI video recruitment platform will make a recruiter's experience more efficient.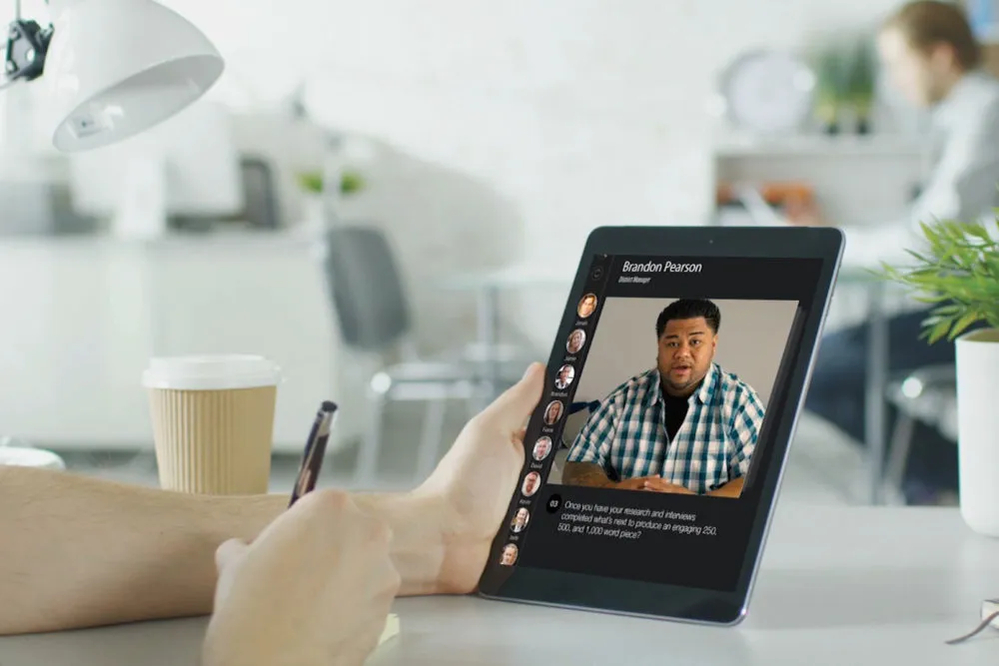 What's In This Post?
Eliminating Unconscious Bias
In research conducted, nearly 67% of HR professionals believe that AI has numerous benefits and a positive impact on the recruiting process. One of these is the power to eliminate bias.
Biases are a typical "human" factor in hiring that may prevent organizations from finding top talent and limit their level of diversity.
Especially now more than ever, organizations are becoming more aware of their responsibility towards creating an inclusive workplace culture that will enable them to build a diverse and inclusive workforce, bringing immense value to the company. More diversity at work results in a more efficient, innovative, and high-performing staff with lower attrition.
Therefore, it is crucial for recruiters to lessen and even eliminate unconscious bias from the hiring process in order to attract diverse talent. Having an AI video recruitment process that automatically allows for your company to approach recruiting in a more open, and successful whilst ensuring that all candidates are given an equal opportunity to apply for the job role, and land the job regardless of their race, gender, and ethnicity.
On the other hand, not having an AI video interview platform may have companies facing a risk of letting bias take over the hiring process which will create a potentially negative experience for candidates and all employees within the organization.
An AI Video Interview Platform allows for the company to give all candidates an equal and fair opportunity and experience. It does so by having the process focus entirely on the characteristics of their ideal candidates, leaving behind the prejudices that are prevalent in humans.
Therefore, by blocking out information from resumes that contain the candidate's race, age and gender, having an AI video interview platform is the first step to eliminating unconscious bias. The recruiters can then focus more on who the candidates truly are and offer them a more positive, and fulfilling candidate experience.
Building a Positive Candidate Experience
These days, organizations are experiencing an overwhelming focus on customer and candidate experiences. Therefore, having an AI video interview platform as a core part of you hiring process gurantees your company in delivering a positive and productive candidate experience. It encompasses all of the tools to allow both the recruiter and the candidate to feel engaged, motivated and happy throughout the hiring process.
Oftentimes during the recruitment process, the recruiter and candidate may face communication gaps. These communication gaps can cause the candidate to lose interest in the company relatively quickly. Thus, the inclusion of an AI video interview platform can close these communication gaps by having AI technology being the door opener to consistent two-way communication between the candidate and recruiter throughout the process. This allows for information, questions, and interaction to flow smoothly and successfully.
What more? AI video interview platforms double up the candidate experience by providing candidates with their own personalized feedback that lets the candidate know who they are in a workplace, and how they are currently being perceived. Therefore, even if they do not get the job, having an AI video interview platform still allows the candidate to see where their strengths lie and how they can move forward, successfully.
38% of candidates

say that they would be more interested in joining a company based on positive candidate experience.
For recruiters, having an AI video interview platform makes their jobs easier and more efficient. Recruiters can easily spot the candidates that fit well into the target profile and move on to the next step smoothly. This creates a smooth transition for both the recruiter and the candidate, making the process convenient for both sides.
To learn more about the importance of a positive candidate experience through the eyes of a candidate, click here.
Attract The Right Culture Fit
Attracting the most suitable candidate is a vital goal for any organization. By implementing an AI video interview platform into the hiring process, not only do recruiters spot the candidates matching the target profile, but also the culture fit.
From a survey on LinkedIn,

58% of recruiters using AI

have stated that they found it a useful tool for sourcing the right candidates.
The importance of corporate culture is becoming increasingly important to the success of an organization. Therefore, using an AI video interview platform enables your company to score candidates that share the same beliefs and values as the rest of your employees. Hiring candidates who blend well into the culture will bring more positivity, motivation, and happiness to your team.
A lot of the time, recruiters spend ages in the candidate sourcing stage, costing HR teams their time and effort that can be put into other productive tasks. Recruiters can find themselves spending several hours of their day searching through social profiles to find potential prospects that would match the company culture and the behavior of the open job position.
So how does the AI video interview platform work in attracting the right culture fit?
By knowing what the company culture consists of, the AI video interview platform screens candidate personalities and behavior for any traits that align with the job's target profile and company values. The target profile already includes elements of the culture that the company values within the job position. Therefothroughough the analysis of the AI video submitted by the candidates, the AI video interview platform will provide recruiters with accurate scores within a matter of minutes.
No Longer Overlooking Candidates
Another challenge that recruiters face when finding candidates is making sure they don't miss out on the top talents that are out there. Therefore, without the help of an AI video recruitment platform, there is a huge risk of missing out on great candidates by overlooking their profile.
How having an AI video recruitment platform prevents recruiters from overlooking candidates:
Your talent funnel is widened by allowing any candidates outside of your usual pool to apply.
Allows for screening of applicants that takes minutes instead of hours. Recruiters immediatley know which candidates are a right fit.
Increasing the quality of your candidate pool as recruiters are able to source more candidates, and finding top talents faster than competitors.
As we move into the future, having an AI video recruitment platform is the ultimate tool to finding your top talents, keeping them engaged throughout the process, and helping you and your company in building a strong relationship with your candidates.
Want to learn more about how Retorio"s AI video recruitment platform can help you find the best candidates that fit your culture and job position? Click below to find out!
Posts you may also like:
4 Reasons Why You Should Use an AI Video Recruitment Platform
How To Get Your Employees Back in The Office
5 Tips for a Sales Training Program that Leads your Business to Success.
FAQ's
1. What is an AI Video Recruitment Platform?
An AI video recruitment platform is the application of artificial intelligence to the talent acquisition process where machine learning that learn to screen for your ideal candidates and automates manual tasks in the recruitment process.
It is a platform that allows candidates to answer questions through a video which will be analyzed to see whether they are the right fit for the job position and company culture. An AI video recruitment platform also provides feedback for the candidate and makes screening applicants more effective.
2. How Does Retorio's AI Recruitment Platform work?
Retorio employs a system of artificial intelligence (AI) that supports human intuition through the form of a video. The technology used is based on popular and well-researched personality scales also known as the Big5 Personality model which has proven to be a solid and reliable predictor or personality and job performance.
In order to calculate a predicted perceived personality, Retorio's AI platform quantifies the behavior of the participants in the assessment that include their facial expressions, gesture, language, and voice in order to derive a perceived personality prediction. This means that Retorio's AI forecast how candidates and their behavior will be perceived by a representative group of people and whether they fit your selected target profile.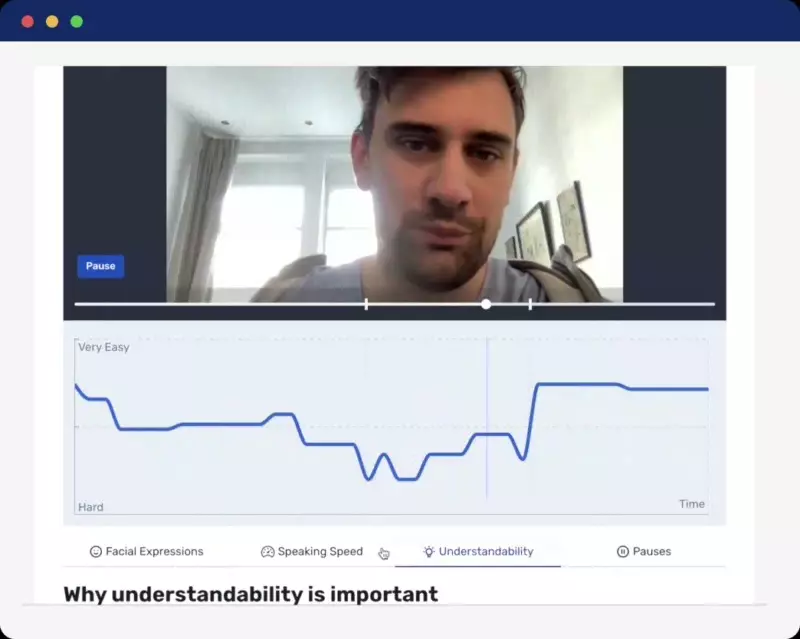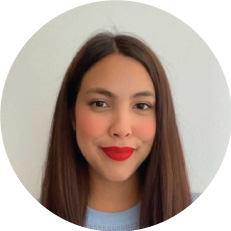 Anna Schosser
I create engaging and informative content about the importance of artificial intelligence and video-based AI technology for recruitment. I discuss cutting-edge AI developments and new technology with storytelling skills.