Corporate culture has been an important part of an organization for as long as we can remember. Despite the importance of measurable, attainable goals that companies pay close attention to, the success of a company lies steadily within its corporate culture.
Corporate culture is one of the most important factors to consider when it comes to talent retention and employee happiness hence why companies must invest time and energy into enhancing it and making it the best it can be, who would not want happy, talented employees that create a successful, and positive work environment? Exactly.
Corporate culture has always
played an important role
and is becoming even more significant as the modern workplace continues to evolve
As we proceed further into 2022, AI (Artificial Intelligence) has become one of the biggest tools to help companies improve their corporate culture, find successful talents, and avoid bad hires. By implementing AI technology into your recruitment process, you are already halfway there to build your dream corporate culture. Screening candidates to see whether they fit your corporate culture is the first step to improving the culture in your workplace to a positive one.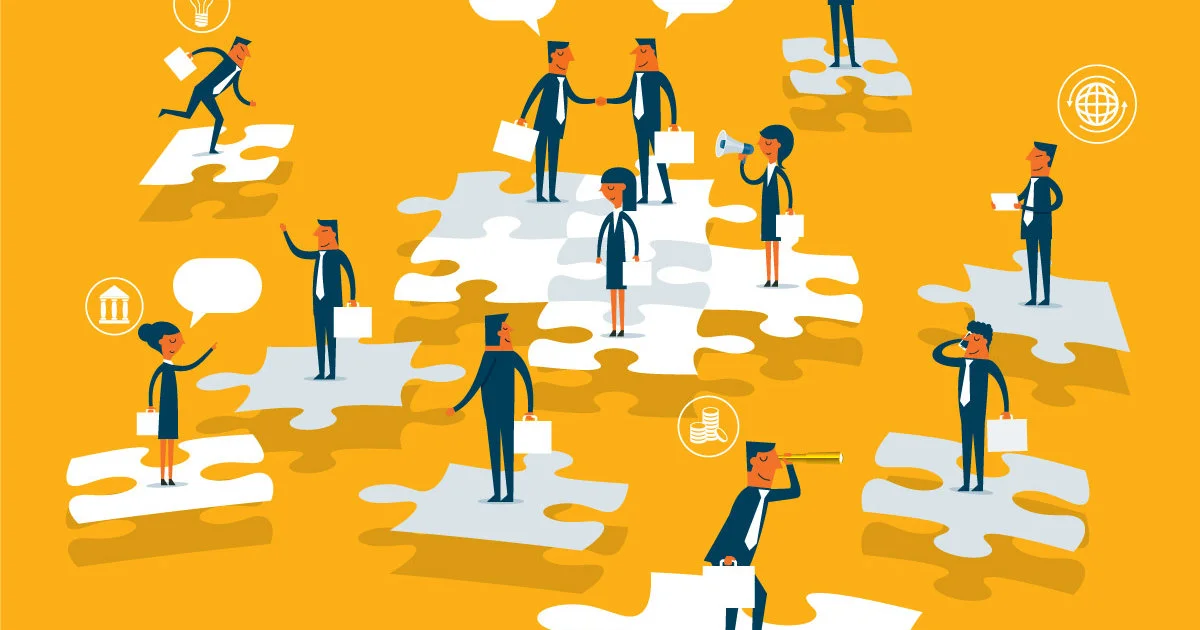 What's in this post:
What is corporate culture and why does it matter?
Connecting with the right candidates
Building strong relationships
Recognize performance
The importance of communication
Provide feedback
What is corporate culture and why does it matter?
Business success is becoming more and more dependent on culture. Each organization's purpose to create and uphold a positive corporate culture that appeals to team members and inspires them to strive toward a common goal is constantly changing. Because of this, corporate culture is a vital aspect of having a company image that is attractive to job seekers and customers.
Corporate culture is the set of values and behaviors of the company that determines how the company's management and employees interact and conduct business with third parties. These shared beliefs and values are often established by their leaders and are conveyed and reinforced via a variety of channels which ultimately influences employee perceptions actions and understanding.
A company's corporate culture is what sets the context for everything that the company does, thus shaping employee experience in the workplace.
Why does it matter?
Furthermore, 86% of job seekers tend to avoid companies that hold a negative reputation or reviews in terms of culture at work from other employees.
Not only does a company's corporate culture determine the tone of its employee's behaviors and beliefs in the workplace, but it is one of the biggest drivers of employee motivation, engagement, wellbeing, and productivity.
Consequently, corporate culture also directly affects the most crucial KPIs in human resources departments such as recruiting and retaining top talent.
However, as mentioned, there is no one-size-fits-all culture template that will satisfy every single one of your staff hence why it is essential to know how you can improve your corporate culture through 5 steps that will ensure a positive and successful work environment that will help your company attract the best talents out there and to keep them for the long-run.
There are also other factors that play a role in building a corporate culture that any job seeker would want to be part of, and that is to recognize the importance of diversity and inclusion in the workplace. To read more about this growing importance in our current time, and how AI helps companies to guarantee this equality, click here.
Connecting with the right candidates
If we go right to the start, corporate culture already starts with the hiring process. This is because acquiring the right talent becomes more effective when you find candidates that identify with and believe in the goals of the company.
Culture fit is the glue that holds a company together, and keeps the workplace to be a positive, welcoming, and motivating environment, It seems to reason that employees who connect with a company's core beliefs would be the most dedicated to working for it in the long run. Moreover, hiring candidates that fit the corporate culture will help the overall culture grow and become stronger.
The fewer opposing beliefs and values in your team, the better! It improves performance, and retention, and reduces employee turnover. On a more simple note, it is also best if a new member of the team blends in well with the rest of the group. Whether they adapt and conform to the collective behaviors of the organization, it is crucial to have the candidates' core values aligned with the rest of the team.
Another benefit to connecting with the right candidates from the start is to get to know the applicants on a deeper level. Recruiters will get a feeling of whether certain candidates can become productive team members and the next top performer by getting to learn about their work ethic and style before they join the team.
In the long run, prioritizing the candidates' fit into the corporate culture will aid in the company's overall performance and revenue for the long haul.
Building strong relationships
Leaders are crucial in building business culture. Research has indicated that the connection between leaders and workers is weak or negative, and employees become alienated from other components of the corporate culture as well.
Corporate culture survey found that leaders are often mentors that actively advocate for employee development. By having a leader that is an active mentor, it leads to a:
76% rise in feeling part of a greater purpose of the company.
72% increase in feeling strongly connected with the leaders.
102% increase in feeling motivated and inspired.
320% Increase in having a good impression and perception of their team and leader.
Leaders who speak with employees rather than to employees improve the employee experience and contribute to the basis of a positive corporate culture. When this occurs, employees feel more valued and supported, as well as have a sense of belonging to the firm.
However, it does not end just there. Building strong relationships amongst employees is just as important. Having good working relationships makes your job more enjoyable, and what's more - close-knit teams are more likely to be productive and inspiring which frees up time for employees to innovate and focus on their personal development.
Recognize performance
Corporate culture is all about creating a positive employee experience and forming strong relationships with one another. One step to achieving this is to have recognition for employees. There are a lot of positive consequences that follow when employers regularly show appreciation for their team members. One of which is the rise of employee engagement.
More strong advantages come with recognition as well. This includes an increase in work performance, retaining talent, recruiting top talent, and more innovation. Recognizing and rewarding team members for their work performance helps in boosting motivation in your culture. Therefore, to engage and connect well with your team, make recognition and appreciation an everyday part of the corporate culture until it becomes a natural routine for everyone in the organization.
One true benefit that comes with rewarding your employees and recognizing their work, is the recognition during the COVID-19 pandemic. Specifically, in challenging working conditions whether remote or in person – it is important to connect to the bigger picture and appreciate the efforts that are made behind the scenes and on the front lines.
In turn, this encourages employees to keep up their good performances and motivates them to increase their engagement. Additionally, personally recognizing the employees' contributions to the success of their company and teams, and the organization as w whole helps them see how much their employers value and respect them.
Recognition comes in many shapes and sizes, and to improve your corporate culture, appreciation, recognition, and reward are one step to bringing about a positive employee experience that can only benefit your company's reputation, development, and success. To support this statement, 53% of employees indicated that they would remain in their job positions longer if their leaders showed more appreciation, and said that recognition would motivate them to consistently deliver better work quality than before.
The Importance of Communication
Communication has always played a major role in creating a healthy corporate culture.
The way employees communicate with one another is an essential indicator of a company's corporate culture. Not only is the content of communications vital; the manner in which leaders and teams communicate conveys a message in itself.
Therefore, it is important to create a direct, and healthy communication line between the leader and employees. Not only will this bridge the gap between leadership and employees, but it also builds a positive workplace in which both the leaders and employees alike learn to become active listeners, and feel confident in sharing thoughts, opportunities, and concerns, as well as receiving them. As a result, employees will feel empowered and more comfortable voicing their opinion and insights rather than feeling "small".
Increased communication and openness have resulted in:
85% more employee engagement
75% more employee satisfaction
17% rise in the chance of staff retention
Another advantage of building strong communication to enhance corporate culture is the trust and openness that breeds throughout an organization. This transparency fosters better cooperation, mentorship, and inspiration. Thus, learning about each employee's communication skills is also an essential part of improving the culture so that the conversation and exchange of ideas and information stays open, and accepting, and always have room for learning and improvement.
Provide Feedback
A way to show your employees that you value them is to provide them with constructive feedback. Giving feedback to employees can only benefit both the company and the employee as an individual.
On the candidate's side, being aware of how employers and colleagues perceive them, gives the individual a golden opportunity for self-awareness and self-development when it comes to how they behave in a workplace. On the other side, it gives employers and recruiters the same opportunity to embrace their employees' behaviour and personality traits and knows how to communicate with them.
This is where AI comes in.
What better way to provide constructive feedback to employees than to have employees see for themselves (through an unbiased perspective) how they are being perceived by others in a work environment? By conducting an AI video analysis as part of the recruitment process, companies can see which candidates fit the corporate culture.
According to a survey from MIT Sloan Management Review and Boston Consulting Group,

79% of respondents

saw improvements in efficiency and decision quality through AI technology, as well as improvements in morale and corporate culture.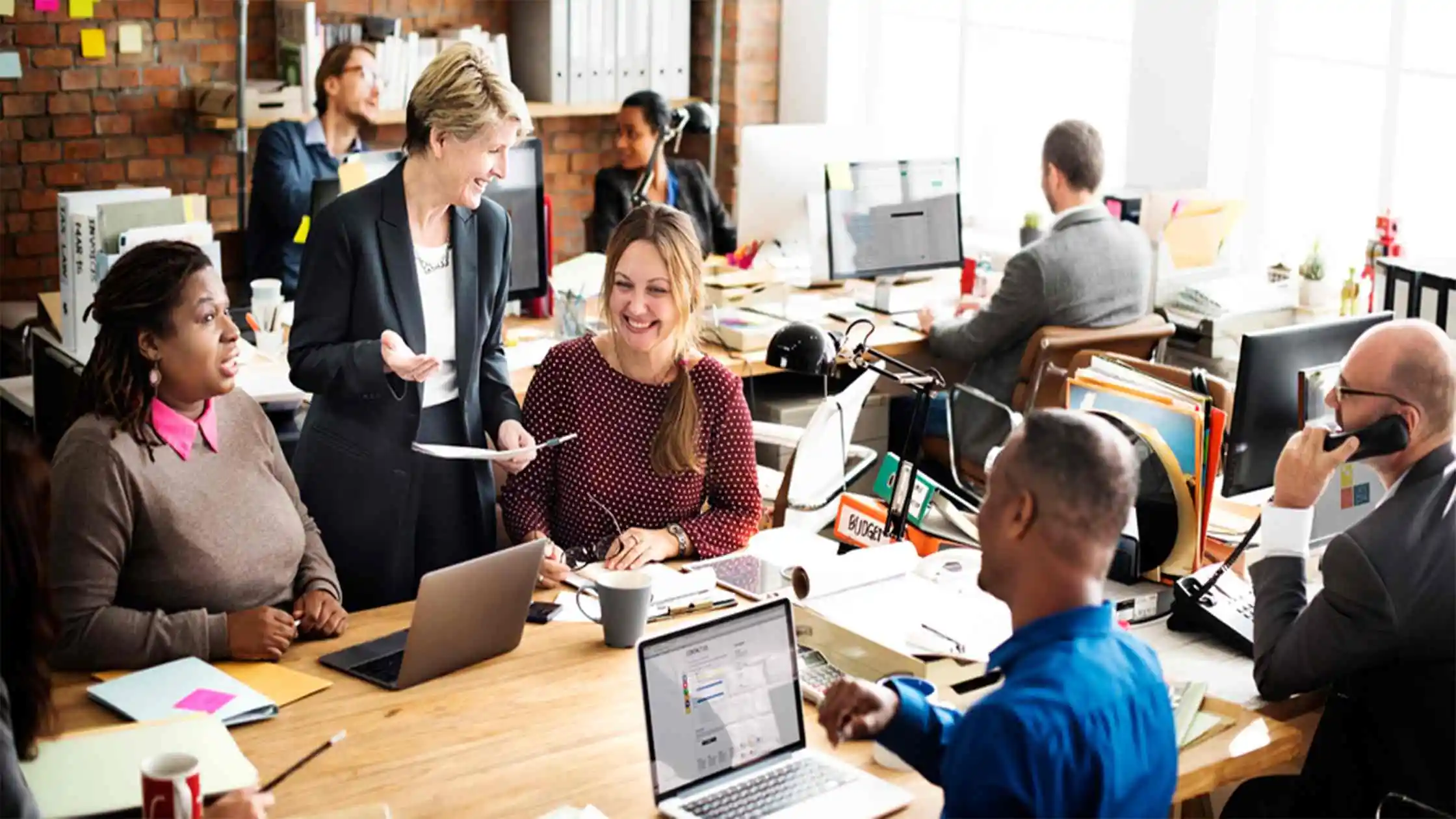 How can Retorio help? With Retorio's behavioural intelligence platform, any future hires will be ones that meet your company's corporate culture to ensure a successful hire that stays long-term. To learn more about us, click on the link below!
Posts You May Also Like:
Top 5 Soft Skills for Sales Success
How to Master Soft Skills Training Online