The COVID-19 pandemic is reshaping or accelerating trends within the human resources industry. For example, HR teams already face challenges from Generation Y's new attitudes to work, fewer full-time employees, and the pressure to deliver quick solutions in an increasingly fast-paced and unpredictable business environment. With the pandemic, these and other pressures will lead organizations to focus on "first things" first.
The biggest question on everyone's mind: what will the new normal be? What's the workplace going to look like now? The coronavirus (COVID-19) pandemic has generated new insights into how employees and employers will reshape the workplace. For decades, there has been a discussion on "future of work". In 2020, the future is now. With many companies using work-from-home policies to continue operations, there will be a waterfall of changes to come. For example, during the week between March 14th and 24th, video conferencing apps were downloaded 62 million times – a world record for the industry.
While there is no crystal ball to predict what may happen within the next few years, we hope we can provide a better understanding of the trends and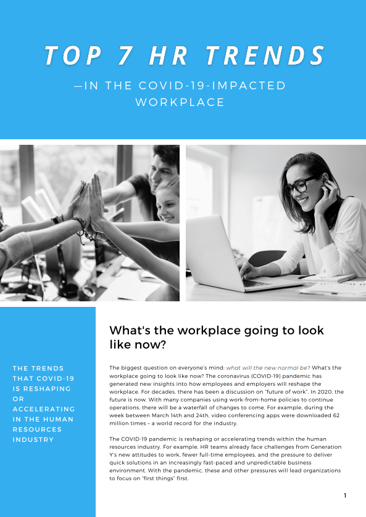 where we see the biggest impact on the way we work in a world solving a health pandemic.
Taken as an excerpt from our white paper on 7 Emerging Trends in a COVID-impacted Workplace
1. Focus On Building Ethical AI
While there may be some confusion about the potential AI can and cannot do, as different perspectives on how to define it, the workplace is focusing on integrating ethical AI. When it comes for to fighting for top-notch talent, AI can play a particularly specific role: support organizations to have more accurate and more efficient predictions of a candidate's work-related behaviors and performance potential. AI possesses the capability to support pattern-finding for human talent managers in matters such as employee referrals, CV screening, and face-to-face interviews.
Moving into 2020, a key issue for companies will be to use AI in an ethical and responsible manner and prove it. AI vendors and companies using AI platforms may be subjected to requirements similar to safety checks now conducted on automobiles. Conducting AI audits and testing for unequal outcomes across gender, race, and age will start to be commonplace. In the United States, California's Bot Transparency bill went into effect July 1, 2019. The bill requires firms to disclose when a bot rather than a human is answering questions online. In another state, new rules around using AI for video interviews started January 1, 2020. This bill makes sure employers tell candidates they are using AI to analyze video interviews before candidates record and submit an interview.
Beyond understanding changing legal status around AI, talent management must be resolving issues related to employee data privacy. In the Oracle and Future Workplace research, AI @ Work, conducted among 8,370 global HR leaders, employees and managers 80% of employees shared their company should ask permission before gathering data on them using AI; 71% of employees mentioned they are, at least sometimes, concerned about data security breaches as companies use AI in the workplace. HR should be using ethical data collection and usage practices, similarly to how it's currently done in traditional hiring.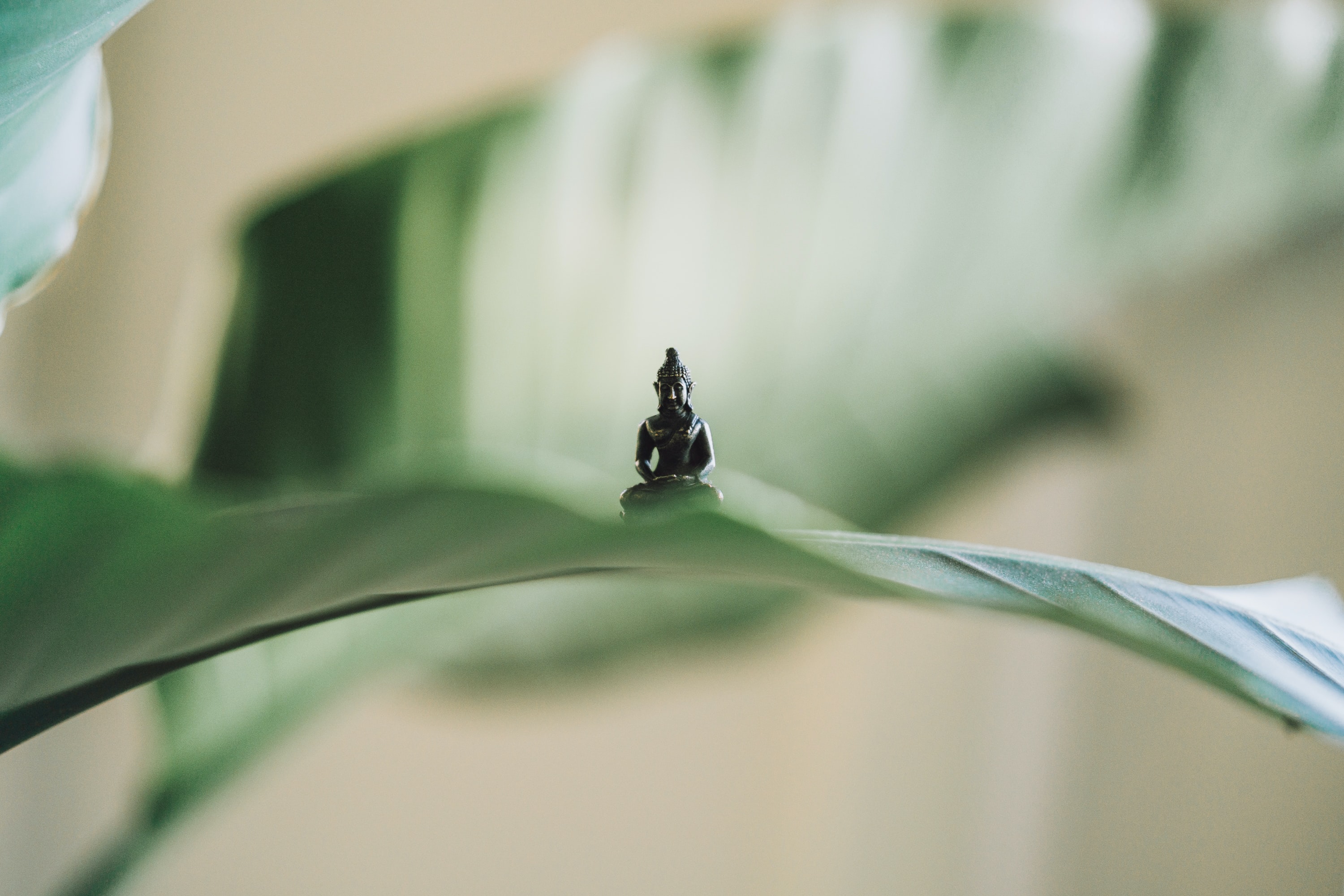 By holding their own organizations accountable, hiring managers can use third-party AI tools to analyze applications. For example, organizations can use open-source, non-proprietary AI technology for some aspects of the talent management life cycle. For private and proprietary components, hiring managers should arrange a third-party audit of the new tool or hire credible experts in the field that show these tools mitigate bias and have ethical data practices.
Organizations need to make the right investments in how they manage their people during this critical time. It not only includes investing in cutting-edge AI technologies, but also (and especially) in talent development— the talent that upholds and sustains an organization's advantages in the marketplace. Creating a stronger talent pool and pipeline minimizes potential risks in employee turnover and not reaching business goals. Particularly when combining artificial intelligence and human intuition, the goal is likely to be reached---or at least a better result to be derived. Whether it's a commitment to corporate social responsibility, offering a flexible work environment, companies that show clear value propositions to employees will succeed in sustaining current talent.
Companies like BMW and Lufthansa, leverage Retorio's AI to support their own talent management teams. Our video-based AI was featured in TechCrunch and Süddeutsche Zeitung .
Popular Posts You May Like: