Research conducted by global management firm Accenture shows two-thirds of organizations surveyed are planning investments in AI over the next year. Given investments are expected to boost revenue by over 30 percent over the next four years, it's little surprise companies are eager to dive in. In fact, 56% of global CEOs expect it will take only three to five years to see a significant ROI on AI systems.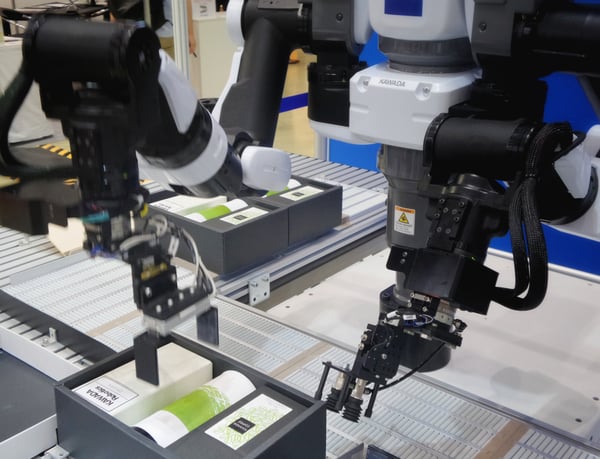 But how can companies, even with such enthusiasm, get started on AI projects where future risks and returns are hard to quantify? Especially for small to mid-sized companies, who tend to possess smaller budgets?
One perspective is to change the company's perspective towards AI integration. It's already an intimidating process: trying to find the perfect AI tool and apply it perfectly to your own tools or team. Instead of looking for the "perfect", singular tool, try dating around.
Instead of latching onto an individual project that's expected to crank out a specific return on investment (ROI), create a fund.
The company "fund" can be in the millions or in the low thousands; the point is to set aside company cash to find the best solution that makes sense for your company. A fund gives an enterprise freedom to try out various tools for different departments and uses. Naturally, like any other investments, your fund is not seeking random projects. You don't need to test out that AI dog treat dispenser for the company dog. You're experimenting how and what different tools can do for individual department's strategies and general company goals.
After some investment and pilot programs, you can begin to then assess your "fund" and see which projects are offering value and where others are not.
Ok, you're ready to start your own AI fund. What to do?
Explore and ask
Though the enthusiasm may be high, be open to exploring various AI tools. If you're in manufacturing, your first instinct might be to look at technology to optimize the production line. AI promises to impact every single facet of a company, so think broader. Would AI help your sales team land leads, like Salesforce's Einstein? Do you actually need to find the most qualified human resources manager? Before moving at pace into a new AI project, try a limited pilot. It gives you the option to understand more about a certain area within your company while testing the tool's efficacy, allowing you time to calculate whether further investment makes sense.
Implement A/B testing
Testing what works and what doesn't remains at the core of any good business. For your fund, establish a control. For your sales team, establish the average amount of time it takes to help create an internal report. Then, test how long it takes an AI tool to do the same process. Or survey how human resources managers feel about top candidates for a new position. How often do they feel they've landed qualified interviewees? With A/B testing, you can measure the impact of two approaches. After a set amount of time, you can use this to assess how an AI application can help a company move past the status quo.
Show a reliable model
When choosing the right tool to integrate into your company, ask for proof the AI model is true in practice and in theory. Ask about other pilot project and past learnings and realizings. AI is still a burgeoning field, based on getting enough quality data to learn from. What a company is looking for is a model that continues to improve. As an improved model, it can be more relied upon to make trustworthy predictions. If a company is conducting an AI project for fraud detection, the model needs to be fed with data about customers, fraudulent, and non-fraudulent payments. It takes time for the model to learn. Make sure you have enough data; if not, the system will be unable to train itself to a point of value.
Keep open-minded. An AI tool may fizzle in one implementation, but it may shine brightly in another. For example, a company may be wishing to implement a personality assessment; after a time, they may feel it's not the best for external candidates, but it rocks at internal team building. What's important is to look for value, even in places where you're not testing it for.
Larry Page, co-founder of Google, once hosted a talk in 2014 for a group of XPRIZE donors. In explaining the moonshot projects he led at GoogleX he reflected,
"You'd think that as we do more ambitious things, our failure rates would go up, but it doesn't really set to. The reason, I believe, is even if you fail in something ambitious, you usually succeed in doing something important".
Netflix, a company worth around $150 billion, estimates AI will save them $1 billion in annual sales losses. Given $1 billion is a smaller margin for a massive company, it would be far riskier for smaller companies to not try integrating AI at all.
Leading companies leverage Retorio's AI to support their own talent management teams. Our video-based AI was featured in TechCrunch and Süddeutsche Zeitung .
Popular Posts You May Like: