Apart from the more general benefits of "more efficiency" and "resource optimization", a gap analysis can help to identify very specific areas for improvement, and provide guidance towards actionable steps for improving processes, products, services, or anything that is being examined within the framework.
You'll want to break down each step of the skills gap analysis to figure out how to enhance the performance of your organization. An analysis is also useful when there is not obvious "problem". It can enhance efficiency, productivity, and employee retention. You'll want to align the larger strategic goals of your organization as you plan out the skills gap analysis.
This analysis may show where your company can grow; and where it's failing to grow due to lack of team members, technical support, or inefficient processes. From these learnings, you'll learn how to maximize.
Unsurprisingly, many organizations are already feeling the effects of this. In a recent McKinsey Global Survey, 87% of executives said they were experiencing skills gaps in the workforce. But less than half of respondents had a clear sense of how to address the problem. And this isn't even touching on the economic uncertainty, increasing competition, and the war for talent.

Skills Gap Analysis

A tool that lets you assess the difference between your workforce's current capabilities, and the skills and knowledge they will need in the future.

In this guide, we will explain step-by-step how you can carry out
a thorough skills gap analysis for specific jobs.

Equipped with these insights, you will be able to effectively address your organization's skills gap through targeted upskilling, reskilling, and succession planning. In other words, you will have the data you need to ensure that your employees and organization have the knowledge and capabilities necessary to thrive now and in the future.

The 4 steps in creating a gap analysis

Step 1: Measure skills
Step 2: Define scope
Step 3: Select project team members
Step 4: Act on your data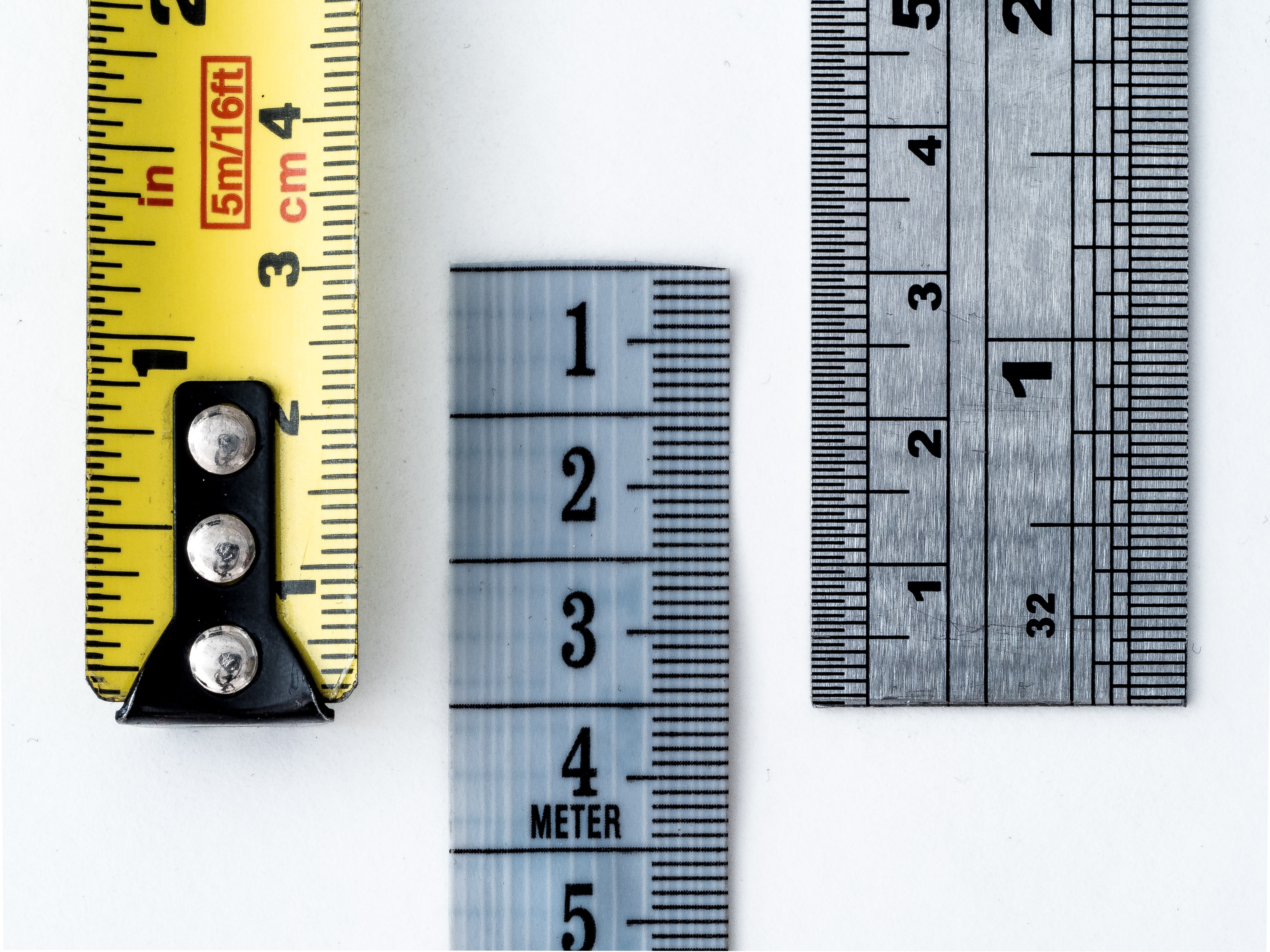 1. Measure skills


Next, you'll need to measure the skill level of your current employees with the skills you have identified as being most important. One way to do this is to rate either on a numerical scale, one to 10. One being the employee does not have much knowledge of the needed skills and 10 meaning this employee is already proficient. Or another way to measure is using high, moderate, and low to indicate how strong a person is in a particular skill.

The next step is to determine the skills your current workforce possesses. This can be accomplished through tools such as:

Performance reviews
360s
Skills assessments
Behavioral assessments (like Retorio)



2. Define the scope


For hiring managers and recruiters, the scope is the part of talent planning that involves sitting down and determining the objectives of your skills gap. You'll want to think over the project's goals, deliverables, features, functions, tasks, deadlines, people involved, and the cost. You'll want to pay extra extra attention to the stakeholders involved. You may need department managers, colleagues, or senior management depending on your project. You may need to involve them in the initial stages, or the planning stages of the project, to make it a richer experience. By communicating with stakeholders the objectives of the project, you'll create a streamlined process.

In addition, in AI recruiting, it's important to identify the limitations or constraints of your scope. Due to the pandemic, you may not be able to meet in-person. You may need certain digital tools like a remote, AI recruitment software that helps you rank candidates. By identifying possible limits, you'll be able to problem solve earlier.

You'll want to define what skills, technical tools, or equipment that is needed for a position. By creating a comprehensive overview what is needed when you're conducting a candidate experience or any other function of talent management, you'll better understand any underlying gaps.



3. Select project team members


According to the Project Management Institute's 2016 Pulse of the Profession report, $122 million of every $1 billion invested in projects is wasted due to poor execution. Managing projects are part of every work life, in every sector, in every department. Projects occur within your human resources or talent management practices, marketing, sales, and elsewhere. The key is selecting the right team members to assist you in the skills gap analysis.

The sub-process of selecting team members is a process in itself. It's important to remember that team members are the interface between the function of the job and the project's goals. When choosing your team, focus on professional experience first. If they've worked on a relevant project or they clearly have the skills to understand the requirements of a project, this is crucial to a successful project. Other considerations are availability, their interests, and their personal characteristics, or personality. Team building for important projects is crucial for positive outcomes. Our clients, like Airtame, didn't want to leave their team building to chance. They selected Retorio to give them deep insights into how teams can fit together based on their personality's values and traits.




4. Act on your data
Your team has measured the necessary skills for fill the skills gap in your organization. There are two primary ways of filling gaps: you either train your in-house employees or your hire from outside your organization. You may want to consider which is best, depending on your demand and budget.
It's common that more than 50% of companies choose to train their employees to take on vacant positions. They train them through workshops, paying for certification programs, or other means. By training your employees, you're offering value to their professional development. Depending on how you go about, this could increase employee retention and loyalty.

You may want to organize a skills gap analysis based on the training. If employees need to work on their soft skills, it could be important work to understand how they could personally improve in the specific areas of soft skills. Many organizations don't have the resources for personalized training in this metric; fortunately Retorio gives feedback to employees---and gives them feedback within minutes. This kind of speed matters for growing organizations.

If the skills gap can't be filled with training, you may need to hire from outside. Or you may simply need fresh insight via new employees. Even as hiring and recruitment practices evolve in this new era, it's important that the hiring process remain simple. With social distancing and flexible working, it's incredibly important that hiring managers have these recruitment processes digitized.

Consider having these hiring processes digitized for rapid skills analysis feedback:

Make your candidate experience smooth with an online pre-employment assessment. These kinds of assessments may need to focus on a particular aspect of your skills gap, like soft skill training, writing, or numerical reasoning. Choose whichever is most relevant.

Reduce bias via structured interviews. You'll want to ensure that you're hiring outside talent because of their skills, not due to any other factor. Your alma mater is cool, but can you fellow alum really handle the responsibilities needed for the position?

Build your talent pipeline. If you're looking for talent, you'll want to create other funnels to find the perfect fit. Use your social media, LinkedIn page, podcasts, and any other avenue to show off how great your company is.

It may take a bit of time to launch and finish a skills gap analysis. However finding the talent that will fuel the growth of your organization is clearly worth the effort. What's important now is find the specific tools and people to navigate through these processes. Consider an AI recruitment tool or a project management widget to support you.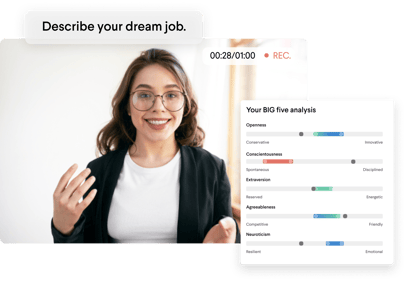 Retorio is a video-based behavioral assessment powered by AI. It uses facial expression, language, gesture, and voice to create a Big 5 Personality profile.
Leading companies leverage Retorio's AI to support their own talent management teams. Our video-based AI was featured in TechCrunch and Süddeutsche Zeitung .


Popular Posts You May Like: