While the world witnesses a digital revolution, and not to mention, a pandemic that has changed the global working environment as we knew it, learning and development (L&D) is constantly evolving, adapting to persistent uncertainty.
L&D, which describes how a company develops its workforce's capabilities and competencies, has indeed been taking many new forms over the last two years. However, one thing remains constant – the importance of a company's L&D function is only elevating.
In fact, as more and more research points to the idea that a very significant percentage of market capitalization in public companies is based on intangible assets, such as skilled workers and knowledge, companies globally, regardless of size, are tirelessly working towards implementing the best L&D approaches and strategies to gain a competitive edge.
What's in this post?
The important aspects of every L&D strategy
Companies that prioritize investing in intangible assets will be positioned to outperform their peers, especially when it comes to the intangible asset of managing the development of talent.
After the Covid-19 lockdowns, there was not only an acceleration in the transition toward hybrid working environments but also a shift toward a dematerialized global economy.
In fact, over the last 25 years, the investment share of intangibles has increased by 29 percent by organizations.
Shareholders are progressively considering the role of intangible assets as they value companies, in every industry sector.
Click here or below to learn more about what L&D is.
Nick Van Dam's "25 Best Practices in Learning & Talent Development", a collection of best practices that have been implemented within leading enterprises and business schools around the world, presents the five core areas of learning and talent development in organizations as:
1. Attracting and retaining talent
Attracting and retaining talent is no longer just about improving productivity and reducing hiring and onboarding times to get more talent. Today, retaining talent is about providing employees with value – specifically education and professional growth. Workers today are motivated to add to their personal growth and development and will stay in an organization if they feel like the organization focuses on its L&D strategy.
2. Motivating and engaging employees
Effective leadership inspires employee engagement. To retain the right qualities within a leader, ongoing investments in L&D are required. Organizations that are making investments in the next generation of leaders are seeing impressive returns.
3. Building an employer brand
Today's recruitment landscape is a very candidate-driven, highly competitive environment. A company's identity and reputation are becoming key factors influencing whether or not a skilled worker will apply to work for a company. Therefore, a big goal for more and more organizations is to implement L&D strategies to cultivate a values-based culture and refine their brand, to retain high-quality employees.
4. Creating a values-based culture
Multiple studies have concluded that highly engaged employees are easy to retain and like to stay associated with the company for a longer period. Engaged employees are productive and facilitate clients in a better way.
5. Developing people capabilities
A Deloitte Insights paper puts it simply: "In the future of work, a paradox is becoming increasingly apparent and important: The more advanced and pervasive technology becomes, the more important humans are to the equation – humans as customers, humans as buyers, humans as engines of growth and innovation, humans as users, collaborators, and stakeholders."
People capabilities are essentially just corporate capabilities, and this is a result of investing in the right L&D efforts. Therefore, these L&D efforts should be more than just supporting the mandatory corporate training, and focus on providing employees with opportunities to learn and develop new competencies.
AI Shaping the future of learning: how can AI be used to implement L&D strategies?
The rise in artificial intelligence is creating new dimensions and redefining the way companies adapt and improve their company processes.
Organizations are already harnessing the benefits of AI and reaping the rewards. Take for instance the chatbox you messaged on a website the other day, the self-parking cars you see on the street, even the Siri on your phone and Alexa in your home - the world is seeing an ongoing success in the machine learning scene, and a lot of funding in AI research grants have been given as we see new start-ups emerging at unprecedented rates. Microsoft even mentions artificial intelligence in its mission statement, underlining its central focus on machine learning and of course, integrating AI into its products, such as Cortana and Skype.
Artificial intelligence has already paved the way in the hiring scene, with machine learning tools already being an essential prerequisite in recruitment.
Click here to read how AI is revolutionizing the recruitment industry.
Today, companies are increasingly investing in implementing artificial intelligence into their L&D strategies and ultimately investing in their intangible assets.
How companies are investing in their L&D strategies
Retaining employee motivation and inspiring engagement within a team has never been an easy task, that's for sure. Particularly when managers don't know what the success patterns within their organization are, developing talent can be difficult.
Luckily, with AI's ability to track patterns, we are seeing groundbreaking technology that allows managers to analyze their team's performance, identify traits from top performers, and figure out the success patterns to then develop their teams' skills.
Take Proper, for instance. This property accounting service provides cost-effective, efficient, scalable financial services for property managers. When it comes to developing their sales teams' skills, Proper leverage the AI platform Retorio, to provide them with insights into what the successful traits within their current teams are, in order to understand what traits to develop, and what traits to look for in future hires.
Retorio, a startup from Munich, is another company in the emerging scene of AI today. They help companies around the world train their staff by combining video analysis with role-plays of client simulations to offer interactive training solutions for customer-facing positions, such as sales, consulting, etc.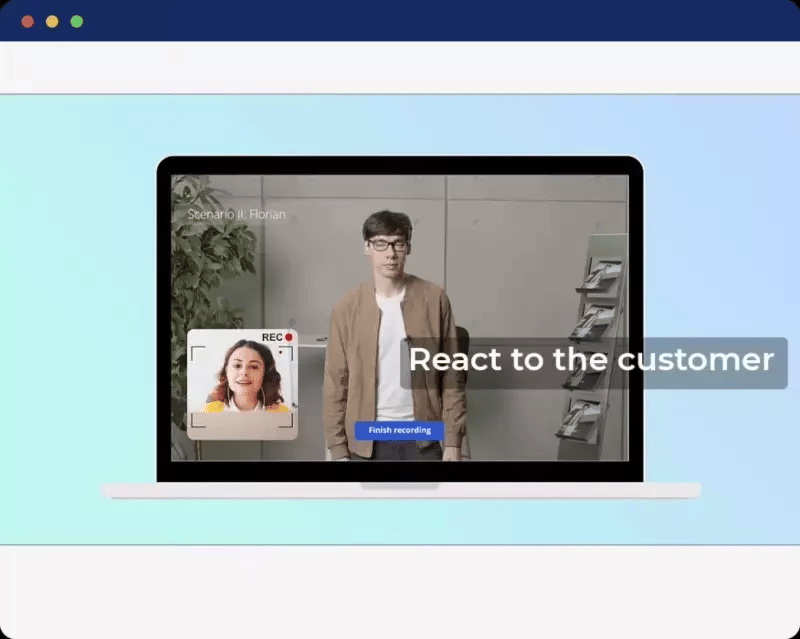 As the AI industry develops, there is an increasing likelihood that more and more companies will leverage the benefits of AI in order to attract and develop their workforce and gain a crucial competitive edge.
Testing real-world outcomes are crucial in order for executives to develop key soft skills and improve L&D programs -- and that's why so many companies are turning to Retorio's coaching platform to gain self-awareness through testing real-life situations.
Through its library of training content, they can access these modules on-demand, wherever they are, whenever they need them, enabling them to practice communication in a psychologically safe environment.
Want to gain insight into how global companies around the world are already reaping the rewards of adding AI to their L&D strategies? Click below!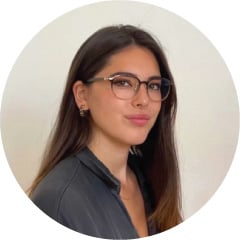 Briah Handa-Oakley
Conducting in-depth content strategy at the intersection between artificial intelligence and L&D. I cover emerging technology and the latest advancements in AI technology and ultimately fuse technical knowledge with storytelling skills.