The new year brings a host of exciting events. From the Retorio home base in Munich, all the way to San Diego, our events pipeline is back to its pre-pandemic glory.

From the latest advancements in HR technology to the emerging role of AI, (not to mention, ChatGPT and other assistive AIs that are becoming major game changers in business), a myriad of exciting developments are helping organizations stay competitive in today's fast-paced business world. L&D is also rapidly evolving, with new approaches and technologies emerging to help employees create their own learning paths and develop key soft skills.

In this blog, we're sharing where and when we'll be setting up our Retorio booth in Q1 and Q2 2023 which we hope to see you at!
Without any more preamble, let's dive in.
1. INTERNORGA
When:

10-14 March

2023
Where:

H

amburg
Retorio booth:

by the start-up's booth area
With over 1,300 exhibitors from more than 25 countries, INTERNORGA is one of the leading international trade fairs for the food service and hospitality industry. The annual event in Hamburg offers a platform for professionals to showcase the latest products, services, and trends in the industry, as well as to network and share knowledge.

Want to know what's new and exciting in the world of the hospitality and restaurant industry? Interested to know what moves this industry? This 2-day event is where you'll want to be!
2. HR C ore LAB
When:

20-21

March 2023
Where:

Barcelona
Retorio booth:

at the c

ocktail

table
This year, HRcoreLAB celebrates its 11th annual summit and will have three simultaneous conferences this year focussed on recruitment, HR agility, and people analytics. The event, which spans 2 days, brings together HR professionals, thought leaders, and industry experts to share insights, discuss challenges, and explore new strategies and solutions for managing and developing talent in the workplace.
With keynote speeches, panel discussions, case studies, and workshops covering a wide range of topics related to HR, including a 30-minute speaking session by Retorio, HRcoreLAB 2023 will be the place you want to be to learn, network, and benchmark about all things HR.
3. Sales Summit
When:

26-27

April 2023
Where:

H

amburg
Retorio booth:

start-up booth
If you want your sales teams to grow strongly in 2023, the Sales Summit in Hamburg is the place to be to get top insights on digital tools and new innovative sales processes. This event will see successful sales managers from medium-sized companies to corporations gather and discuss the possibilities and opportunities that digitization offers to B2B sales.


4. Learning Technologies
When:

3-4

May 2023
Where:

London Excel
Retorio booth:

LP14 (Launchpad)
Learning Technologies is Europe's leading showcase of organizational learning and the technology used to support learning at work. With over 9000 attendees from 50 different countries, 200 unmissable seminars, and 200 exhibitors, it continues to grow in importance, value, and attendance year after year.
This event boasts free exhibition seminars and a considerable amount of information at your fingertips, keeping its 9000 keen annual visitors busy debating and discussing the new ideas they come across. And there is no time to stop - Learning Technologies' 11 different theatres mean they have seminars every 45 minutes, leaving no room for breaks.
5. Mittelstandevent Cornexion
When:

10

May 2023
Where:

Emden
Retorio booth:

-
The Mittelstandevent Cornexion aims to help small and medium-sized enterprises (SMEs) in Germany to better understand and implement digital technologies to improve their business processes and remain competitive in the digital age.

This event brings together SMEs, experts, and solution providers to exchange knowledge and experience, and foster collaboration and innovation in the digital domain in Germany.
6. Reuters Automotive Retail
When:

16-17

May 2023
Where:

Las Vegas
Retorio booth:

-
Reuters Automotive Retail USA is a conference organized by Reuters Events that focuses on the automotive retail sector in the United States. The event brings together experts and professionals from the automotive industry, technology companies, and the retail sector to discuss the latest trends, challenges, and opportunities in automotive retail.
The conference covers various topics related to automotive retail, such as digitalization and e-commerce in car sales, customer experience and engagement, supply chain and logistics, emerging technologies, and sustainability, among others. The event features keynote speakers, panel discussions, case studies, and networking opportunities for attendees to learn, share insights, and connect with peers and industry experts.
7. ATD
When:

21-24 May 2023
Where:

San Diego

Retorio booth:

441
The ATD International Conference & Exposition is an annual event organized by the Association for Talent Development (ATD). The event, which is the world's largest talent development conference in the world, brings together professionals in the fields of training, learning, and talent development from all around the world.
With over 7500 attendees and 3 days of keynote speakers, educational sessions, workshops, and an expo hall where attendees can learn about the latest products and services in the industry, it is the place to get all the latest tools, techniques and strategies to related to talent development, including leadership development, instructional design, coaching, e-learning, diversity and inclusion, and more.
8. TALENTpro
When:

28-29

June 2023
Where:

Munich
Retorio booth:

J21
The TALENTpro expo will be presented again on the 28th and 29th of June 2023, in the well-known location, the Zenith in Munich.
This expo boasts over 80 brands on sight, 8 keynote speakers, and over 50 program highlights, and this year Retorio will not only be having a booth but a meetup session as well.
This year the exhibition will focus on job boards/internet recruiting, recruitment services, social recruiting solutions, video recruiting, online business networks/portals, etc.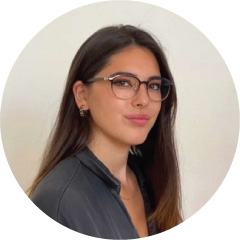 Briah Handa Oakley
I work as part of the marketing team at Retorio, conducting in-depth content strategy at the intersection between artificial intelligence and L&D. I cover emerging technology and the latest advancements in AI technology and ultimately fuse technical knowledge with storytelling skills.