Almost overnight, companies, cities, and countries have put out calls for qualified healthcare professionals. With COVID-19, telehealth providers have gained consumer acceptance---and demand. Hospitals and health care systems are needing to find rapid solutions to treat patients, handle treatment loads, and onboard professionals quickly.
"The people of Scotland need allied health professionals, biomedical scientists, doctors, midwives, nurses, pharmacists, pharmacy technicians and social service workers to care for them now more than ever."
Calls like this are becoming the new normal. To say the demand has increased would be putting it lightly.
According to Healthline, only last week did US–based Atrium Health, "which operates 40 hospitals and 900 care locations in the Carolinas and Georgia—not currently COVID-19 hot spots—reported a 500% increase in telehealth usage".
500%. The upswing in demand is elsewhere: Teladoc Health saw volume double. Doctor on Demand, a telemedicine service for health plans and employers, saw volume jump by 15-20% in the past few weeks. Even the Centers for Disease Control and Prevention recommends Americans to use telemedicine as a health service.
Growth is good, but when it's this rapid, health providers and services like telemedicine do not have the capacity to work with patients.
What can AI do for Health recruitment?
Critical care capacity is only to increase. Intensive Care Units, the ordering of additional hospital supplies, patient ventilator units, and the demand for a trained workforce are the ingredients needed to meet this capacity. Health recruitment needs a hand.
Fortunately, AI technology moves at lightning speed.


Healthcare systems can move to use AI in its most complicated task agains the spread of coronavirus: mobilizing people. AI video recruiting, specifically, can be of great value to health recruitment agencies.
1. Find additional frontline staff


Asia and Italy created a curricula to upskill healthcare workers in a matter of days. For example, training nurses to operate equipment like mechanical ventilators. This is aimed to expand the workforce and deliver better patient outcomes. AI can assist healthcare providers and healthcare recruiters to find and recognize which workers would be most appropriate to upskill and for which task, particularly the ones that may demand more time. An AI can quickly parse through online job sites, like LinkedIn to find people who are skilled in certain areas or in areas relating to the demand.
2. Hire talent needed to build alternate hospital capacity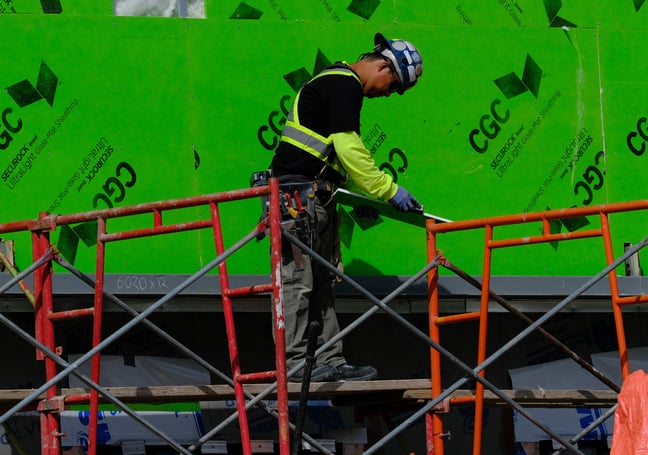 China built an entire 1000-bed hospital in 10 days. They needed to quickly move people from different industries to work together. Field hospitals, converting standard hospital facilities into acute units, or creating a makeshift healthcare facility from hotels or dorms, are a few projects that demand other skills outside of medicine. Healthcare systems need to quickly adapt at finding and on boarding quickly the right talent to manage teams, to deliver rapid communications, and to oversee medical protocols. AI video recruiting can assist healthcare recruitment providers in making it easy to find and hire talent.
Retorio's video recruiting allows candidates to have their videos from anywhere in the world, on desktop or on their smartphone (no app needed), and with no scheduling needed. Candidates simply record their responses and click "Send" to submit their application. Healthcare providers and administrators receive an automatized ranking of the most qualified candidates, saving precious time in sifting through applications. Healthcare recruitment agencies need rapid results. Fortunately AI video recruiting delivers results within minutes.
3. Hire telemedicine "first-responders"



Dr. Alan Pitt, a professor of neuroradiology, Barrow Neurological Institute, and chief medical officer, CloudMedx, says "A lot of the telemedicine companies are having a struggle with the onslaught of inbound [calls] for telemedicine. The next phase of telemedicine is having an AI bot in front of that encounter where basically the patient can enter information while they're waiting". By entering in symptoms, healthcare teams have more time to focus on the patient's particular needs and are able to quickly review their health history, and create a faster diagnosis and treatment plan.
Companies like Zipnosis have patients fill an online questionnaire that guides them through their history and symptoms before meeting a nurse. Given consumers usually want to keep what they've been given---a more tailored doctor visit---the demand to meet with nurses and other telemedicine workers will only expand. AI video recruiting will not only help locate medical practitioners, but also positions that telemedicine will inevitably create.
As healthcare systems feel the pressure, hospitals and other industries can begin to activate a strategic move in mobilizing a digital-first, people management process through AI. The scale-up of manufacturing of masks, the distribution of treatments, and the duration of critical care means a greater demand for people---and the tools to find the best caretakers.
Companies like BMW and Lufthansa, leverage Retorio's AI to support their own talent management teams. Our video-based AI was featured in TechCrunch and Süddeutsche Zeitung .
Popular Posts You May Like: