The war for talent is on. In 2018, unemployment in the US dropped to 3.8%, the lowest in 50 years. Finding candidates for positions is becoming an even harder struggle for hiring managers. Creating a candidate experience strategy begins knowing where to look. One of the biggest challenges for recruiters: "Where to find the best tech talent?"
The different verticals of work attracts certain personalities and interests. Sales people may naturally enjoy competition or talking with people. Computer engineers may prefer space to think about analyzing concepts or learning from other engineers. Given the differences in professional interests, types of work usually have their own communities and their own preferences for where to exchange information and knowledge.
This is fortunate for hiring managers---if they know where to look.
Since it's an employee's market, engineers are looking for key factors beyond compensation.
Community — Talent attracts talent. Engineers want to work with engineers that are more experienced than them, so that they'll further hone their craft. Over 50% of engineers say they would take less pay to work for a company with a fantastic culture or brand.


Challenge — Who doesn't like working on an interesting problem? Okay, not everyone. But to be an engineer means a person enjoys problem-solving. A company with a challenging mission or technical difficulty means professional growth. The challenge could also call to their personal interest in areas like artificial intelligence or education. Like any problem solver, engineers want to be part of the solution.


Growth — Tech talent knows that there is room to grow in experience and perhaps a job title. They want to keep moving forward in their career. During the hiring process, organizations that demonstrate support in development of their employees is one candidate experience strategy. Be sure to highlight your growth-centric culture.
Here's what you need to know about the software engineering landscape:
Software engineers are the most in-demand professionals in the US. Only 1 in 100 software engineers are unemployed. They also tend to jobs frequently– 50% of all software developers plan on switching jobs in the next year. Which makes the challenge obvious for hiring managers. The competition is fierce to not only find them, but also retain engineering talent.
Map out your candidate experience strategy by knowing where to look for full-stack engineers, data scientists, back-end engineers, or senior software engineers:


The platform is a great source of talent. This free platform helps recruiters find candidates that are interested in working at a startup, or an engineer interested in equity or an interesting tech challenge. As part of a candidate experience strategy and candidate sourcing, create a company profile. Be sure to share your own personal bio (recruiter) to give a face to the profile Disclose important information, like number of team members, key investors, or interesting projects the company has completed or is currently undergoing.

For recruiters who are looking to cut down on time, finding engineering sites with libraries of technical challenges is useful. Coderbyte is the #1 coding assessment platform for qualifying engineering talent. It comes with its own library of 500+ challenges and questions, freeing the time it takes for your engineering manager to come up with a set of questions. This gives them time to share more company-specific challenges. Customers receive comprehensive reports about a candidate's performance. Additionally, their plagiarism checker also helps recruiters make key decisions.



Github is packed full of great technical talent. If you want to source candidates on Github effectively, you need to know where to look. A developer's Github profile provides a wealth of information. Fortunately it's relatively easy to contact engineers through the platform. They not only have their skill sets, professional experience, but they also usually have their emails on their profiles. A recruiter has the most relevant information in place, providing a more tailored candidate experience.
This site houses one of the largest libraries of coding challenges and provides "end-to-end technical recruiting". What's special about them is that they already have a system that enables heavy compliance, security checks, and extensive onboarding. Their thorough process is especially applicable to their bigger clients, like multinational companies and banks.


This platform assesses candidates on more basic problem solving, algorithms, and coding challenges. Not every company is a cutting edge AI company or a bank; so it's a great platform for more "everyday engineering" per say. Recently the company raised a $22 million Series A, proving that its tests are valuable and efficient.
Stack Overflow is "is the largest, most trusted online community for developers to learn, share​ ​their programming ​knowledge, and build their careers." Software developers and engineers head to the platform to expand their knowledge--which is perfect hunting ground for recruitment managers. According to the Global Developer Hiring Landscape, only 16% of developers are actively looking for a job, but 75% of developers are interested in hearing about new job opportunities. They may be passive candidates, but they're interested in talking if the job is right. Stack Overflow grants access to thousands of candidates, where companies not only learn about them, but also are able to check their code!
This platform focuses on assessing coding skill. They offer video recordings and a plagiarizer checker. "Our core strength and the tech we built is the ability to assess technical ability and to do it at scale," CodeSignal CEO Tigran Sloyan tells TechCrunch. "The crown jewel of that is the Coding Score. The Coding Score is our equivalent of a credit score for developers because you need an easy way for the industry to agree on a standard for skills." Companies can customize take-home assessments that measure candidate skills based on tasks, programming languages, and frameworks that they'll be facing on the job.
If you're searching for developers in Europe, this platform is a bit different: candidate's create profiles and companies apply. Offers a great opportunity for organizations to find a wide range of engineering talent to engineers who are actively curious about other positions. The platform is built for developers, so only screened companies have access to the talent database. Transparency is part of Honeypot's candidate experience strategy: developers on this site are actively looking; candidates are looking for offers. It's important to note, the salary and tech stack must be made up front when a potential employer offers a candidate a deal.
This tool helps increase the number of Twitter followers on an account. While that may seem unrelated to hunting for qualified engineering talent, it's about tailoring your own candidate experience strategy. The tool helps analyse Twitter demographics---like engineering candidates--which is useful to hiring managers; they'll be able to learn more about what's happening in the engineering community and tailor an outreach funnel.
If you're in recruitment, you know LinkedIn sits at the heart of crafting a successful candidate experience strategy. In LinkedIn's latest Future of Recruiting report, the top priority for recruiters over the next five years is to keep up with rapidly changing hiring needs. Candidates, like engineers, want to be told a story and have a place to grow.
Not everyone can have an engineering team in the office---just ask the city of San Francisco where a software engineer isn't on the market very long. Sometimes a company needs to hire an engineer who's specialized in a field and is not open to relocating. YouTeam helps organizations find engineers who prefer remote working. Backed by world-famous tech accelerator, Y Combinator, YouTeam helps organizations build out talent from Eastern Europe, to South America.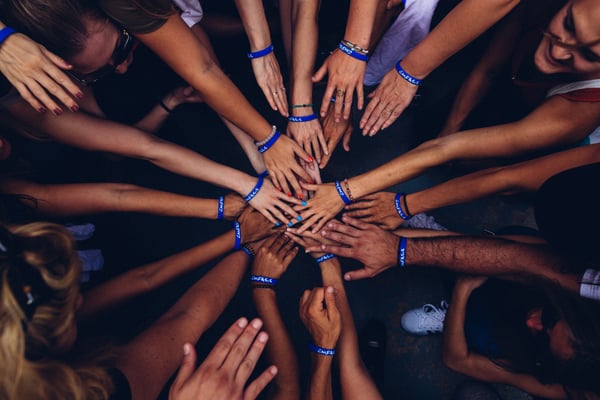 Candidate experience for your team
Even if you don't work in a cutting edge industry or your company doesn't get a ton of tech press, highlight what you do offer your technical recruits. Be sure to emphasize the growth, opportunity, and culture. Keep it authentic by sitting down with a technical recruit and offering them a vision of where this company intends to go--and how they can be an integral part of shaping it. You'll be able to see whether the candidate gets excited. If so, you've invoked passion in the candidate experience journey--bravo! If not, no worries, share other value-adds for a recruit, like development stipends, the yearly work trip, or the ability to work remotely. If they're still not fully sold, still focus on building and maintaining a relationship. If not them, they may refer a developer friend to your company. Relationship building with tech talent lies at the core of this era's candidate experience strategy.

One example is Loom, a leading video screening software. Over a period of 6 months, the company recorded over 200 personalized Loom videos as they searched for their Design Manager candidates alone. They learned they needed to give candidates the personalized attention they deserve to win over talent. Recruiting and hiring are hard. Improve outcomes by creating a personalized candidate experience.
Companies like BMW and Lufthansa, leverage Retorio's AI to support their own talent management teams. Our video-based AI was featured in TechCrunch and Süddeutsche Zeitung.
Popular Posts You May Like: