The biggest question on everyone's mind: what will the new normal be? What's going to happen to the workplace? The coronavirus (COVID-19) pandemic has generated new insights into how employees and employers will reshape the workplace. For decades, there has been a discussion on "future of work". Currently, this is it. With many companies using work-from-home policies to continue operations, for example, there will be a waterfall of changes to come.
For tech companies, focusing on rapid delivery and cloud cost optimization are key right now. Over 64% of tech companies are increasing their adoption of Agile IT and DevOps practices, while 62% are focusing on cloud cost optimization. Tech companies can expect similar changes that other industries are facing.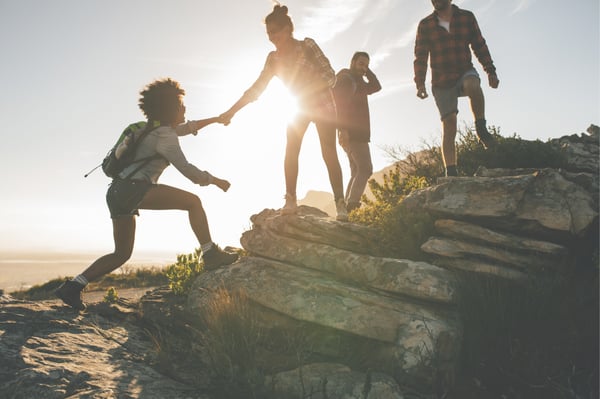 What does the post-coronavirus workplace include?
1.Increased spending to digital infrastructure
In general, IT spending is projected to decline by 2.7% due to the pandemic, according to the International Data Corporation (IDC). Originally they forecast it to be 4%. However there are two areas still projected to see positive growth: infrastructure spending (expected to grow by 5.3%) and software investments (up by 1.7%). Why? With so much remote work, companies need to be investing in digital infrastructure. 58% of companies expect to either "significantly" or "moderately" increase their annual technology budgets right now, while 38% plan to either significantly or moderately reduce their technology spending. When it comes to hiring, IT departments are looking for infrastructure supporting roles, like cloud architects (53%) and data scientists (47%).
2. More flexible work situations
Part of reshaping the world of work is that companies are likely to be more open-ended in allowing companies to make their own decisions about their work life. Multiple companies, from Amazon to Twitter, have announced that it will be "strongly encouraging" all of its employees around the world to work from home "if able". Small and medium-sized businesses are also following suit. Some companies are telling their employees to work from home till the end of 2020.
For employers, this kind of flexibility and trust may lead to unexpected payoffs. A nearly two-year study conducted by Stanford University showed that an astounding productivity boost among telecommuters. Their productivity boost is equivalent to an extra full day's work per month. Additionally, employers saw employee attrition decrease by 50 percent, take shorter breaks, fewer sick days, and took less time off. To cap it all of, the company reduced their carbon emissions by having their employees off the road.
Providing employees with more flexible work situations can be one way to remain competitive.
3. Stepped-up health and hygiene measures
Some cities have designated special health rules because of the coronavirus pandemic. Companies may be creating their own special rules, in line with state and/or federal rules. Companies may employ health measures such as masks, temperature checks, hand-washing, frequent sanitization and social distancing rules.
One manifestation of the new normal at work are digital health certificates. Bill Gates, the legendary founder of Microsoft, funds health programs and research in developing countries. Concerning coronavirus, Gates suggested to TechCrunch "Eventually we will have some digital certificates to show who has recovered or been tested recently or when we have a vaccine who has received it". Digital health certificates may be mandated to see who is safe to work or not.
A return to regular work is imminent, but a reintroduction to office life must be handled with care. For businesses that fail properly to create their own health measures, it could mean the loss of lives. HR divisions, airlines, railways, public offices, businesses, churches, shopping centres, all will soon need to define their safety protocols and make sure they are doing their best to keep spaces COVID-free.
4. Staggered schedules
Both the professional and personal lives of employees will change. Because of this and more flexible work plans, employee schedules may be staggered. For example, employees with children may not be attending assemblies or parent-teacher conferences in-person. Most likely these events will take place online. Nursery and childcare services are closed, or will have fewer places. Parents will need to juggle multiple roles: employee, teachers, and childcare worker. Employers need to prepare to be flexible about when employees start their days. Some may need to start much earlier for more time for schooling children in the afternoon, for example. With these kinds of needs, HR managers need to be ready to stagger schedules.
5. Remote learning continues
Schools are prepared to close--or have already closed---in preparation for future waves of infection. Likewise for professional development. Training and support for employees will continue online. Conferences, training sessions, and other kinds of work development will be through a screen. HR managers need to make sure employees have the proper equipment on hand.
6. Social, emotional and practical support
Companies should be making sure their employees' social and emotional well-being is in order, as well as offer practical support. Some organizations may have employees that have contracted coronavirus, or have had friends or family members contract the virus. This can prove to be a heavy emotional and mental burden. Plenty of COVID-19 survivors and sufferers report panic attacks and debilitating anxiety due largely to fear of the unknown. Psychologists say the survivors of the virus may be at particular risk for long-term psychological effects and in severe cases, medical post-traumatic stress disorder (PTSD).
Leaders may want to create new mandates for how they plan to address employee's mental health. Providing counseling or outlining local services may be a few practical measures on what they can interject. Other kinds of practical support could be reduced hours, while an employee undergoes treatment or counseling.
7. Behavioral shift towards empathy
People are focusing on the things that matter most to them---their families, communities, employees, and customers. Protecting these sacred areas of life reveals a fundamental shift in behavioral attitude. With employees valuing relationships and people more, organizations should create a work environment that is more empathetic, transparent, and understanding. Company leaders must be willing to implement and exhibit these values for the sake of the well-being of their employees---and their bottom line. Mental wellbeing will only continue to become more mainstream, as it greatly affects productivity and employee outcomes.
8. Compliance and change of services
Due to the pandemic, organizations have had to move fast--slash red tape, remove bureaucracy, and streamline management. Direct communication and rapid decisions are one result. In general, when organizations make processes simpler, everyone benefits. This kind of movement is going to make managers and employees reassess how they manage expectations. In fact, it will be resetting and recalibrating the extent how quickly things can be done, leaving fundamental change.
Part of the new change is how quickly people are becoming with sharing their personal information in exchange for services. The numbers of people becoming comfortable with telemedicine and virtual health skyrocketed. Teladoc Health, the largest US stand-alone telemedicine service, reported a 50 percent increase in service in the week ending March 20, and it's only continuing to grow.
9. Investment in digital HR.
How talent is recruited, hired, and retained will change. The economy may be in a difficult downturn due to the pandemic, however companies still need to plan more than ever. Several kinds of processes have already been digitized to improve resilience and speed. However HR teams will be handling these time-intensive processes---and the entire talent management cycle---from home. This includes recruiting, onboarding new employees, and making sure they settle in with new colleagues and new processes effectively. This could be a serious task if a person may not meet their team's in-person for weeks or months. Investing in digital HR is one of the most serious moves a company can make at this point.
10. Hangouts with AR and VR
With the arrival of 5G, companies may be crafting virtual hangout spaces for their employees. It may be a space that has a much greater need than cut-and-dry meetings. Some employees enjoy a bit of banter in the company kitchen, or to shoot a game of pool. It could be the same in the VR or AR space. Virtual meetings could also focus on the nuts-and-bolts of work projects. But they could also provide team-wide entertainment, like a game. During the week between March 14th and 24th, video conferencing apps were downloaded 62 million times – a world record for the industry. If people didn't use Zoom or Microsoft Teams, they are well-acquainted by now. The familiarity with meeting up online will trickle over in other ways, such as using dynamic tech like AR and VR.
Companies like BMW and Lufthansa, leverage Retorio's AI to support their own talent management teams. Our video-based AI was featured in TechCrunch and Süddeutsche Zeitung .
Popular Posts You May Like: