"It is not the strongest of the species that survive, nor the most intelligent, but the one most responsive to change." Charles Darwin may not be the authority figure on candidate sourcing (as he is in science), but he still packs a punch for recruiters. He's highlighting the essential nature in today's workplace: the ability to anticipate change and to execute it. It's the rigid system---or recruiting strategy ---that is bound to collapse; it's the recruitment process that is more resilient and more fluid that is bound to identify new candidates. Talent sourcing, sourcing candidates, and other sourcing strategies may not be a Darwinian science, but qualified candidates are bit of a rare breed.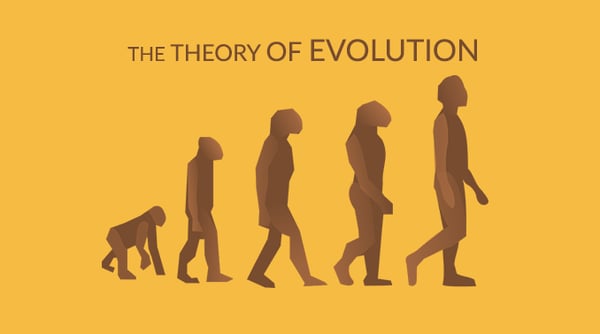 Had to make that pun, sorry.
How to know which candidates are ready for the next evolution in their career?

Oops, another pun.
Sourcing often feels like it takes painstaking observation to notice which ones are ready and which ones are settled into their employment. Recruiters have a touch job: to manage active candidates, but also cultivate passive candidates. Ideally, if management is done correctly, a candidate could turn from a passive into an active participant.
Candidate sourcing is a bit of an art and a science. You've got to approach a candidate at the optimal time with the appropriate pitch. Maybe they're looking to move to a bigger city, or better healthcare benefits, or work for a company that has a social impact mission. The more information you have, the more sourcing talent can be finely-tuned. Personalization is key in the candidate experience; candidate sourcing is truly no different.
How to make sure your candidate is open to change?


1. Review their LinkedIn profile


One thing to check on is the information on a candidate's LinkedIn profile. Those unwilling for a career move usually have scarce information, possibly even missing a profile photo. Ask yourself, "Is this candidate's profile up-to-date?"
If the candidate has posted their skills and uploaded a photo of themselves, take the green light and review their profile and resume. On LinkedIn, some people already have their resume uploaded, ready for review. If they have it uploaded, it's important that it gives an accurate and comprehensive record of their work history and career trajectory. How has their education intertwined with their work history? Which professional titles and work responsibilities are you already familiar with? If their profile is detailed and thorough, the odds are in your favor. You're likely discovering an open-minded candidate.
2. Check out their social media


Social media is a key avenue in understanding whether a candidate is ready for a change in responsibility or industry. Many candidates are active on social media platforms like Twitter or Instagram. Why not head to their Twitter page and look on the types of interests they talk about or Tweet? If you're hiring for an engineering role for a sporting goods company and you notice they're passionate about outdoor recreation, it could be a great fit. Of course, dead giveaways that they're ready for change are Tweets like "I need a new boss or a new job". Candidate sourcing may not be so difficult in that case.
Social media is also useful for sourcing candidates. Learn more about the value the best candidates would bring to the organization. It could show you the kinds of communities they regularly interact with or are part of. Do they have small networks (aka Followers) with a few things clearly in common? Or do they have thousands of followers that they regularly engage with? If they're engaging with others regularly, they will likely hear out a new job proposition, if it aligns with their career goals.
3. Look up company news


A hiring manager is always updating themselves about the lay of the land: new industry developments, rising skills, job boards, or emerging talent "hot spots". Keeping up with the news in key talent cities for certain verticals can prove useful. A company may announce they're being acquired soon, is downsizing, or restructuring. This is good news for hiring managers, as it's an open invitation (more or less) to approach of the best candidates for their next career opportunity.
By analyzing the environment that a salesperson, marketer, or operations generalist is undergoing, a recruiter could more accurately gauge the willingness to change. Sourcing strategies include learning how long a candidate has been at a company. 5 years with little upward movement? They may be open to a change. Have you noticed their years of human resources experience, but their social media tells you they side-hustle as a social media strategist? They could be open to talk about your marketing vacancy.
Looking over their LinkedIn profile, social media channels, and learning about their current corporate environment can tell you plenty. Sourcing strategies include other indicators that will be useful in candidate sourcing to determine whether a candidate is ready for a change. Carefully weigh which sourcing strategy is relevant to you.
Does the candidate have recruiters as LinkedIn connections? Do they engage with headhunters or recruiters on their social media?
Is a candidate part of an online job board group, like a Facebook or LinkedIn group?
Do you notice and/or have heard about a high degree of turnover at a certain company?
Are they a freelancer in their industry or for a different industry?
Does it look like they're wanting a geographical move?


Recruiters, hiring managers, and headhunters want to find willing candidates in their candidate sourcing process. Identifying candidates may be the toughest aspect, especially since the talent market is rather tight right now. Highly qualified candidates are usually not on the hunt for their next gig, however with a personalized approach and a little luck in timing, recruiters may win big in carving out the next evolution in their talent pipeline.
Companies, like BMW, leverage Retorio's AI to support their own talent management teams. Our video-based AI was featured in TechCrunch and Süddeutsche Zeitung .




Popular Posts You May Like: