As we have grown to know, implementing AI into your talent acquisition routine is the best way to source top candidates, and the first major step to building your ideal customer-facing team. In a recent search done by a group of Global Talent Heads say that nearly 96% of HR professionals trust that AI has the potential to enhance talent acquisition and create a positive impact on the process.
However, having a successful AI talent acquisition is not as complicated as you may think. For smooth onboarding and positive engagement, AI does most of the mundane tasks for you, and the process of recruiting, tracking, onboarding, and training candidates and new employees can all be sped up through AI technologies. Not only does this lead to a more successful recruitment process, but it also opens up the opportunity for your company to find high-quality candidates and become
With that said, what should you do and what should you avoid for a successful AI talent acquisition?
What's in this post?
What does a successful AI talent acquisition look like?
What to avoid during an AI talent acquisition


What does a successful AI talent acquisition look like?
The process of finding and hiring qualified workers that meet your company's needs is known as talent acquisition. The key is to understand how your company can meet its goals. Through talent acquisition, the information gathered can be used to figure out the behavioral patterns of the company's top performers, where the best talents are found, and how to maintain a successful talent acquisition. As we know, finding the right talent is a struggle that several recruiters face daily. Yet, we know that by implementing AI into your hiring process is the key to finding the best talents out there and building the best possible team.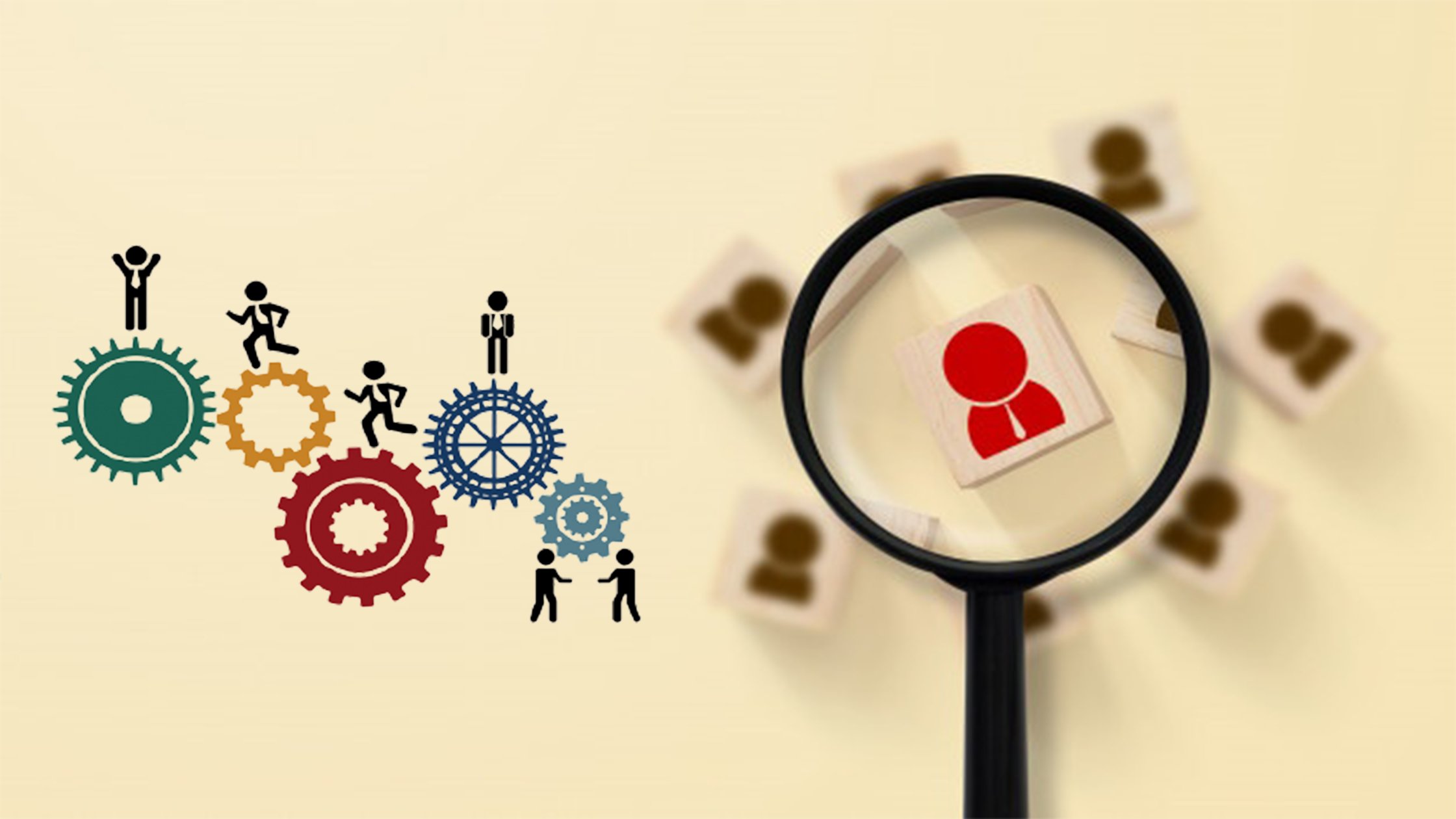 Building a quality candidate pool:
One thing to keep in mind for successful talent acquisition is having a candidate pool (developed with the help of AI technology) to refer to when searching for new talent to fill in open positions. To create an effective talent acquisition is to start early and avoid waiting until the last minute.
To be successful in your efforts to build your ideal customer-facing team, it is best to scour the job market before competitors can get in the way.
You can read more about why it's important to build your candidate pool now to make sure that you find the best talents before your competitors, click here
Engaging candidates well throughout the hiring process:
According to data, the best talents only stay on the market for a maximum of 10 days.
Therefore, having AI as a key part of your recruitment process can quickly and efficiently lead candidates through the recruiting funnel quickly and efficiently. Saving both the recruiter's time and the candidate's time, hence ensuring that the candidate's experience is smooth and successful. Throughout this process, involve the candidates well into the recruitment process.
This also truly improves the overall candidate experience which will make your company appear more attractive and reliable to other potential candidates that are interested in working for your company. Therefore, keeping candidates updated on where they stand in the hiring process, and notifying them quickly rather than waiting for a long period of time is key to keeping applicants close to you as possible.
This also forms a positive dynamic and relationship between the recruiter and the candidates 58% of workers and job seekers say that a company communicating with them clearly and regularly creates a positive job application experience.
Therefore, in the present competitive talent acquisition market, companies need to prioritize engaging well with candidates to recruit the absolute best and the right talent and to already form a strong relationship with them prior to joining the company.
Providing feedback:
One important element of a successful AI talent acquisition apart from keeping your candidates in the loop is to provide them with personalized feedback. With the integration of AI, recruiters can offer candidates feedback, adding value to their career ambitions and goals as a result of their AI video interview. With retorio's intelligence platform, scans a candidate's qualities, core strengths, and motivators in a workplace and matches them with the job's target profile
Having said that, sharing feedback with candidates (whether they get hired or not) is an essential component of a positive candidate experience and will benefit both the recruiter (to get a better view of what they are truly looking for in candidates), and the applicant themselves (for personal self-development that can show their strengths, weaknesses in a work environment.
51% of candidates say that receiving feedback from the company is more appreciative of the company

Prioritizing your candidate's personality

Personality will always beat experience. Why? Humans deserve to be acknowledged for more than just the list of skills and experiences we have accumulated throughout our careers. By focusing on the candidate's personality, your company will be more likely to find the right match.

Personality is a statistically proven predictor of job success, and by analyzing a candidate's behavioral patterns in a work setting, recruiters can easily determine whether the candidate would become a top performer and fit with the company's culture. By highlighting your candidate's personality during talent acquisition, a positive work environment is guaranteed along with high-quality hires that will help boost the success of your company.
What to avoid during an AI talent acquisition
Don't leave hiring to the last minute:
It's important to start hiring before everyone else starts. Starting late or joining in the talent search when everyone else is can only slow down your hiring process and decrease your chances of finding the right candidates for you. For a successful AI talent acquisition, you will thank yourself for venturing out into the talent market earlier on than the rest of the recruitment world. You may end up finding talent halfway across the world that can potentially become one of your top performers that fit your target profile. Therefore, for successful talent acquisition to take place, implementing AI into your routine will not only help you get a jump start on hiring the right candidates but also make sure that every step of the acquisition process is smooth and efficient.
Don't look for talents in the same place (all the time).
It's important to widen your talent funnel. Instead of focusing on talent that is in your usual search area, try widening out your talent pool by looking elsewhere in the labor market and you may very well find international talent, thus, broadening your talent pipeline. With the help of AI, recruiters can better source top-performing candidates that may also be in another country or nation. Additionally, with remote working becoming a new way of working, hiring candidates that are located on the opposite side of the world will not only
As HR technology matures and continues to grow at a rapid speed, AI has become the leading tool that enhances recruiter experience, candidate experience, and talent mobility. With Retorio's behavioral intelligence platform, talent acquisition has just become much easier.
To find out more about how Retorio's behavioral intelligence platform makes a recruiter's life more efficient, click on the link down below!