The police killing of George Floyd in Detroit, Michigan sparked peaceful demonstrations around the world. Thousands gather in cities across the world to show solidarity with US demonstrators, protesting racial injustice within the US police system.
Across the world, people recognize there's a race issue in society. More often than not, the workplace is a microcosm of the larger world. The benefits of a multi-dimensional workforce are obvious.
For example, companies in the top quarter for racial/ethnic diversity are 35% more likely to outrank their peers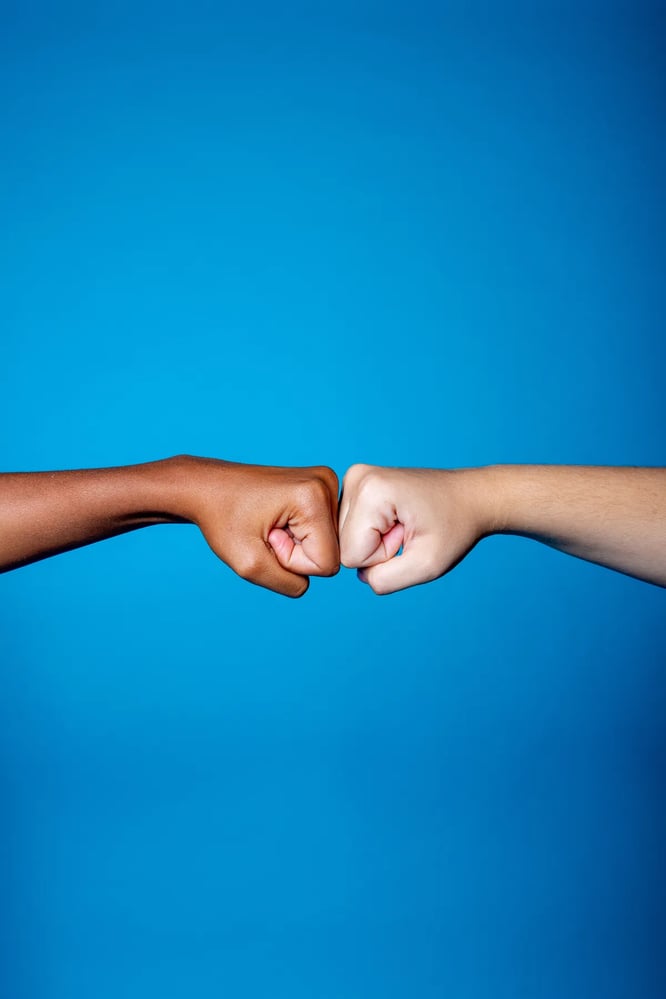 However, 45% of American workers experienced discrimination and/or harassment in the past year.
In Australia, 65% of Asian Australians have experienced discrimination in the workplace. In Germany, the Bundesagentur fuer Arbeit (National Employment Office) found applicants with "foreign-sounding names" were 24% less likely to be called in for an interview than those with German names.
Wherever we are in the world, it seems the workplace, where many adults spend the vast majority of their waking hours, also happen to be where they are most likely to suffer discrimination.
Even with more than 50% of organizations possessing diversity and inclusion policies, this means organizations need to reexamine what it means to create a culture of racial equity. The term "race equity" refers to creating a space where "one's racial identity has no influence on how one fares in society."
Workplaces are now thinking of how to ensure every employee's safety, well-being, and retention is integrated
First, there is no "right" way to engage in race equity.
To start, organizations can frame their first actions into the following 5 steps.
Note: This article does not aim to be comprehensive, but offers instead an outline to jump start your own organization's racial equity journey.
1. Establish a shared vocabulary.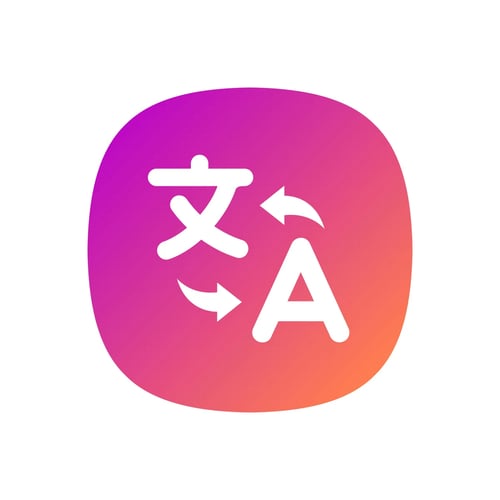 Words are important; they make a difference. Words have a special power and ability to help, to heal, or hurt. Creating a shared lexicon around race in your organization---and explaining meanings--is the first way to establish racial equity.
Here's one example of why building out a shared vocabulary is important.
MICROAGGRESSION:
The everyday verbal, nonverbal, and environmental slights, snubs, or insults, whether intentional or unintentional, communicate negative messages to a person based solely on their marginalized status.

Dr. Robert Reece in their book Microaggressions in Everyday Life: Race, Gender, and Sexual Orientation explain, "Remember that the 'micro' prefix in 'microaggression isn't a measurement of the size of the slight. It means it happens at the 'micro' level, i.e. between individuals. This is in contrast to the 'macro' level, which refers to social structures and institutions".
Example microaggressions:

- "When I look at you, I don't see color".
- "There is only one race, the human race".
Message:
-Denying a person of color's racial/ethnic experience
-Denying the individual as a racial/cultural being
By implementing vocabulary into your organization's workplace, employees and staff are able to identify normalized behaviors, like microaggressions. For more resources around vocabulary, check out The Equity Center's s excellent glossary on racial equity.
2. Identify race equity champions at the board and senior leadership levels.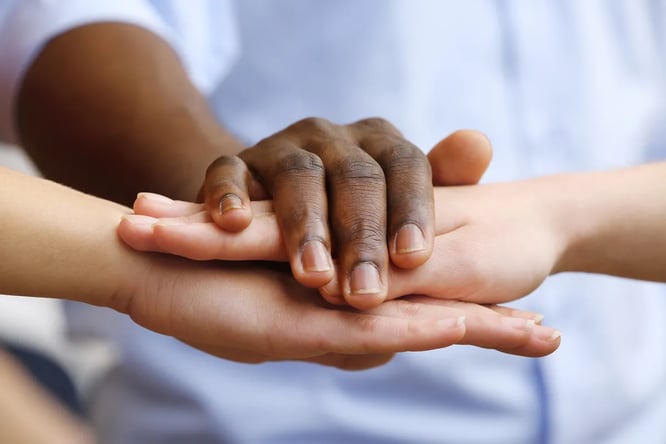 Select leaders who believe in the priority of racial equity. They are the ones that can communicate policies and values from the top-down. With the right leadership, the speed and depth that racial equity is implemented can be highly effective.
C-Suite levels and boards should reflect the diversity of their employees and the audiences they cater to. Some organizations may take inspiration from Alex Ohanian's move: the American entrepreneur resigned from the tech company he co-founded, Reddit. He urged his position to be filled by a black candidate.


3. Integrate race equity as a strategic imperative for your organization.
Define and communicate how race equity matters to your company's mission, vision, organizational values, and overall strategies. As part of a strategic initiative, organizations can use a combination of training, coaching, listening to communities and stakeholders, and planning. In the beginning stages, it's common for organizations to hire consultants to assist them in articulating their goals and priorities and integrating them into everyday work life. They may also support an organization's diversity and inclusion plan or help them revamp diversity policies. Often they act as mentors and coaches at the beginning or on a long-term basis for a company.
4. Open a continuous dialogue about race equity work.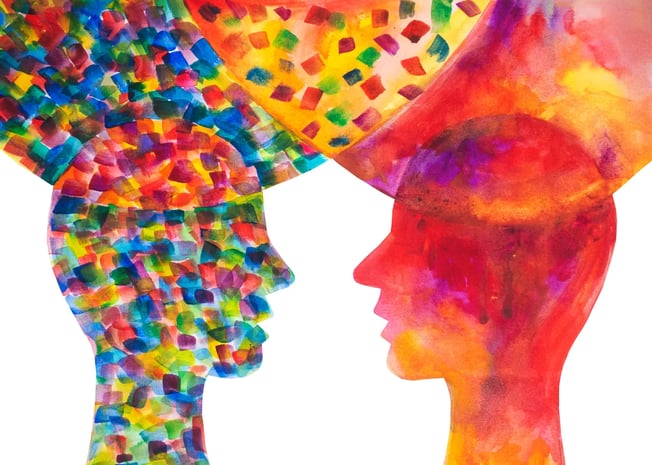 Use research and learnings from other organizations to start the conversation with your team or individuals who are invested in your organizational cause.
Diversity is reflected in a company that ensures the representation of individuals from varied identities and differences (race, ethnicity, gender, disability, sexual orientation, gender identity, national origin, tribe, caste, socioeconomic status, thinking, and communication styles).
Creating an inclusive workplace is creating an organizational culture of belonging that invites and values the contribution and participation of all its employees.
A consultant can provide guidance on how to initiate a conversation and/or series of workshops revolving around race. It's important to diagnose the environment and understand the conversation around diversity and inclusion taking place. If your organization already has had/or continually dialogues about race and complex systems, it will differ from those organizations that do not.
One way to understand the receptiveness of the organization is to ask, "Can this organization's leaders name their privilege? Do they understand there is learning? Are they willing to challenge structure?"
Leaders set the tone of an organization.
They especially set the tone for how receptive their employees will be when it comes to discussing racial equity. If you're an HR manager or an employee wishing to integrate racial equity more into your workplace, approach HR and leadership. Start a dialogue about the steps to address racial systems in the workplace.
Note: this is not a stand-alone "silver bullet" to address inclusion in a workplace; this is one part of the equation.
5. Disaggregate data
Collect, disaggregate, and report relevant data to get a clear picture of inequities and outcomes gaps both internally and externally. Share data to gain a stronger understanding of the status quo.
This responsibility falls on employees to advocate for, HR managers to collect, and leadership to prioritize. A diversity and inclusion plan may be a roadmap on how to integrate and report on relevant data.
By 2030, people of color will make up more than half of the national workforce. Racial workforce diversity is a key driver of America's economic growth as it is one of the most important predictors of business sales revenue, customer numbers, and profitability. Understanding the data behind your organization's diversity is better understanding the position of your organization in the marketplace.
Click below to revolutionize your hiring and employee development with Retorio.