Employees are the principal resource for a successful company. Full stop. Therefore it is absolutely crucial companies select the right people for their teams. From skill and value set to complementing the goals of the company culture, hiring managers build a company.
Most human resource teams have established recruitment policies in place. These policies affect how not only individuals are hired for positions, but how the company as a whole treats employees.
Banning any type of discrimination is a legal requirement for most organizations. Employers are going through great lengths to ensure that their selection process is fair to avoid any sort of legal action, but also to truly find the most qualified candidate. Some organizations are taking off the names of job seekers to avoid any sort of bias of recruiters. Implicit bias exists and it often shows up in the hiring decision process. Companies are taking steps to address unconscious bias, including racial bias.
Starbucks, for example, shut down its 8,000 company-owned stores across the US for several hours to implement a racial bias education workshop. This took place after two men Black men were arrested in a Philadelphia Starbucks for sitting in the shop without purchasing anything. The store manager's "unconscious bias," sparked Starbucks to create a training program designed to "address bias, promote conscious inclusion, and prevent discrimination"
Wharton management professor Stephanie Creary, who researches identity, diversity and inclusion, states "Some people know their biases and are not interested in changing their attitudes or behavior, and some people know their biases and want to change." Diversity training varies, some training focusing on bias awareness or changing biased behaviors.
But outside of training, what can companies do to promote an anti-bias culture?
"Certainly, things like mentoring, active recruitment programs, the creation of task forces that deal with diversity", Creary continues, "all of these put people side-by-side working on something, and that appears to be much more effective at promoting workforce diversity". Therefore recruiting a diverse team---a colorful spectrum of neurodiverse, racial, ethnic, gender, and personality differences--is the first order of business.
What are the steps to carry out a fair recruitment process?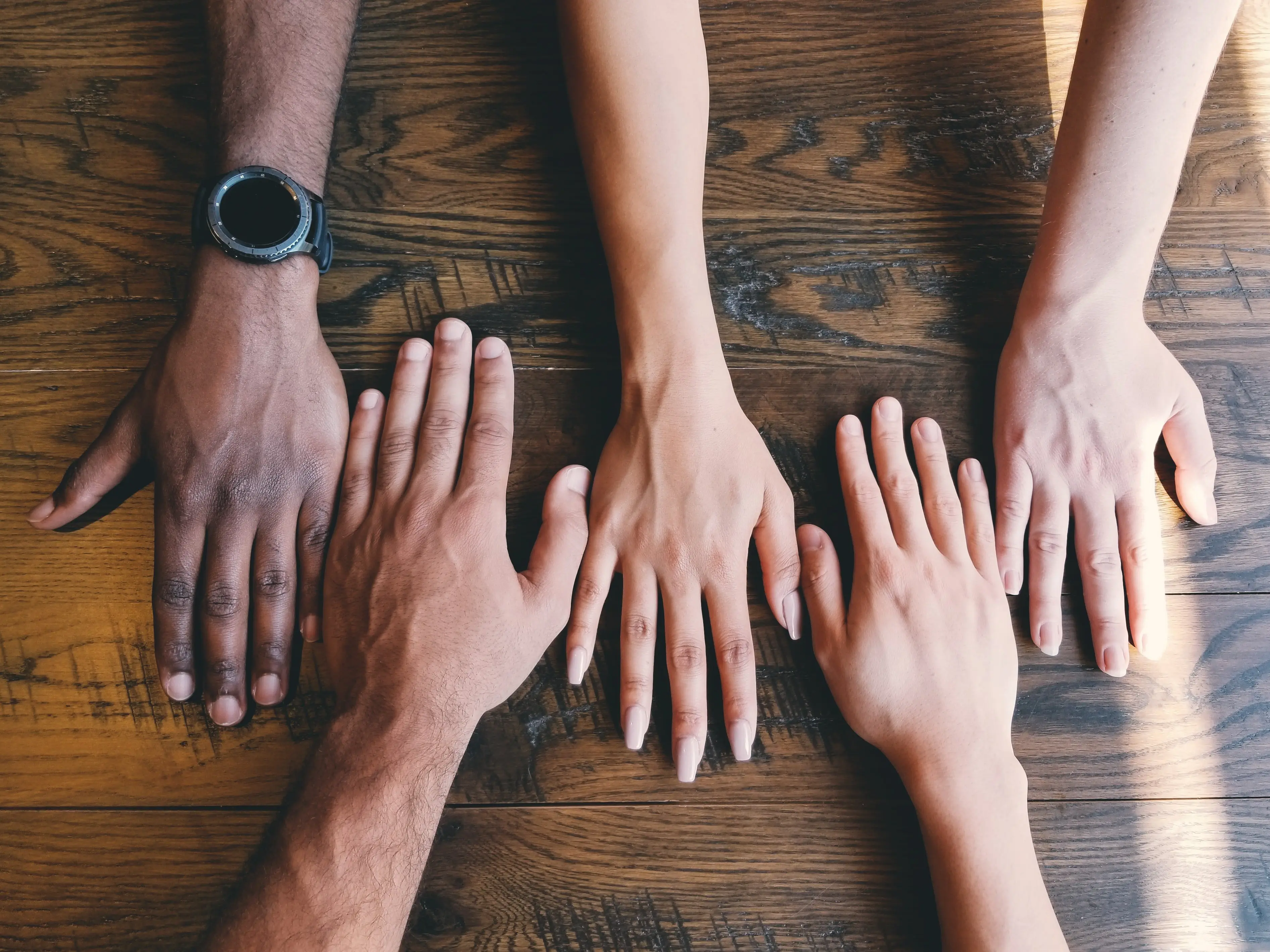 Implement a painstakingly structured process
A hiring and interviewing process that decreases the likelihood of bias and increases objectivity is a must. Wherever hiring managers can put in a greater amount of objectivity within the interview process, the better. Using objective and consistent evaluation practices promotes equal access to opportunities, development, and ascension.
What does an impartial, structured process look like?
Identify skills needed
The goal of any recruitment process is to find the best candidate for the position. This begins with identifying the skills needed to successfully complete the job. Hiring managers and departmental heads sit down to exchange information to build a job description.
Pay attention to gendered language
The job description should be written in gender-neutral language. Did you know that job descriptions can promote unconscious bias? For example, some job descriptions use masculine gender-biased words, often turning away qualified, female candidates. Hiring and recruitment don't mean to turn off female candidates, but the language used may repel women from applying. As a solution, a human resources manager should read through a description and identity an overemphasis of masculine and/or feminine words. Use a free tool like Gender Decoder for Job Ads to help.
Utilize objective pre-employment assessment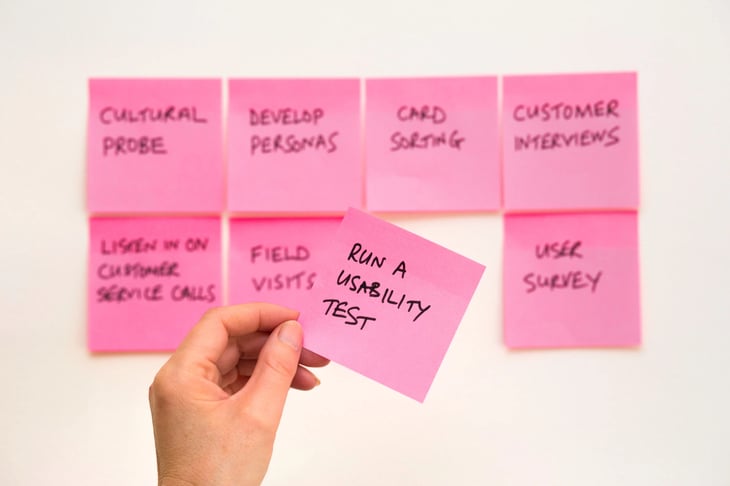 A pre-employment assessment is a common tool during the hiring and recruitment process. Companies like Macy's, Walmart, Burger King, Neiman Marcus, and Siemens, leverage the power of pre-employment testing. It's another tool to understand and learn about an individual applicant. Applicants may be asked to do the assessment online or in-person. During this time of COVID-19, companies are swiftly moving everything online. Applicants are taking it via the company website or accessing it via email.
To enable a fair recruitment process, make sure to use a valid assessment that is easily justifiable for the answers you're looking for. When selecting a pre-employment assessment to use, make sure it has these essential requirements:
-Content Validity (Is the assessment/questions representative of the tasks involved in the job?)
-Construct Validity (Does the assessment measure relevant traits?)
-Criterion Validity (Does the assessment predict what its saying it will predict?)
-Face Validity (Candidates must immediately understand what the assessment is testing)

With a pre-employment assessment, pass or fail is a relative term. Companies are looking for an employee that complements their organizational structure and company culture.
Train interviewing managers on bias
By teaching managers about unconscious bias, managers are held to a standard of creating a workplace of equal opportunity. Human resources may train managers to ensure they understand the selection criteria and stay away from questions that delve into inappropriate areas, such as sexual identity, physical handicap, ethnicity, or religious beliefs. Unless they are directly related to the job offer, questions around these topics are unnecessary and often illegal.
From the Equality and Human Rights Commission
"If interviews are carried out on the basis of any application form, job description, person specification, the agreed weight to be given to each criterion and the results of any selection tests, an employer will ensure that all applicants are assessed objectively, and solely on their ability to do the job satisfactorily"
Leverage technology to help eliminate bias


In-person interviews imply bias will occur. It's nearly inevitable. An interviewer may unconsciously judge candidates for irrelevant traits such as height, voice tone, or a hair style. According to research conducted at the University of Florida, taller men earn more. Specifically, an extra $789 per year with every inch of height.
Integrate video interviewing
Technology can help create a more structured and objective hiring and recruitment practice. Video-based interviewing and pre-employment assessments give companies an opportunity to hire and recruit remotely while promoting a fair recruitment process.
Last year, video technology was reported to be used by 60% of hiring managers and recruiters. A survey of 506 companies showed 47% use video interviewing to shorten the hiring timeframe. With COVID-19, companies are quickly implementing a digital workflow. Twitter and Slack are among the companies allowing their entire workforce to work remotely. Recruiting and hiring is going to rev up how they integrate video technology into their process. By implementing a more objective tool into the process, hiring managers will be able to up their game in how they recruit diverse teams.
Use facial expression detection AI
Finding a complementary team member is a must. Every team needs various perspectives and thus, differing personalities. Facial expression detection supports hiring managers in their decision to create a diverse team. Facial expression detection uses biometric markers to detect emotions in human faces. It analyzes emotional sentiment and detects the six basic or universal expressions: happiness, sadness, anger, surprise, fear, and disgust. These cues are essential to interpersonal interactions as they give additional information to spoken words. Facial expression detection extracts and analyzes information from an image or video, instead of relying solely on an interview (who may have unconscious bias). It's a supporting tool and alternative asset for hiring managers to create a fair hiring process.
Hiring managers are on the front lines of creating companies by building teams and selecting team members. Team chemistry forges a culture of action. Complementary skills and value sets are how companies grow and succeed. A fair recruitment process can be buttressed through objective standards like a pre-employment assessment and screening, manager training, and integrating supportive technology. Time to take action now to create a more diverse workforce and fair hiring decisions.
Click below to revolutionize your hiring and employee development with Retorio.