Influenced by the emerging conversations of exclusion and injustice within society as a whole, creating a diverse and inclusive workforce has rapidly become a top priority for companies. After all, it can only lead to more a healthier bottom-line.
How?

When teams represent the audiences they sell to, market to, and serve, the products can only become more inclusive, the message more engaging, and customer satisfaction higher. The science shows just that.

McKinsey and Co. conducted a study in 2018 surveying 1000 companies across 12 countries; they found that the companies in the top quartile for gender diversity on their executive teams were 21 percent more likely to experience above-average profitability. The companies who prioritized ethnic and cultural diversity had a 33 percent increase in performance.
What is diversity and inclusion?
They may sound like polar opposites, but both "diversity" and "inclusion" point northward. Diversity is about choosing people with various backgrounds, ages, genders, and ethnicities to sit at the decision table.

Setting up an inclusive workplace means achieving a work space where all individuals are treated fairly, respectfully, and have equal access to opportunities—no matter ability, creed, or color.
What's the end goal in creating a diverse and inclusive workplace?
In 2013, Boris Groysberg and Katherine Connolly of Harvard Business School conducted a study of 24 companies that earned reputations for making diversity a priority. Their key finding was summed up perfectly by a participant in their study, Paul Block, CEO of Mersant:
"People with different lifestyles and different backgrounds challenge each other more. Diversity creates dissent, and you need that. Without it, you're not going to get any deep inquiry or breakthroughs."
Adam Grant, New York Time Best Selling author and Wharton professor, would be prone to agree with Block. He studies non-conformity and creativity within organizations. "When everyone thinks in similar ways and sticks to dominant norms, businesses are doomed to stagnate. To fight that inertia and drive innovation and change effectively, leaders need sustained original thinking in their organizations. They get it by building a culture of nonconformity".
That's why diversity and creating an atmosphere where people feel encouraged to sharing their ideas, mistakes, and achievements is crucial.
It's about putting organizations on the offensive, instead of creating a culture of reaction. On the offensive, companies detect trends early, risk new things, and lead industry change; that's how competitive advantages are made.
A dynamic and original team and workplace begins with a plan.
Map Out your Planning Process




The beginning of the journey begins with coordinating with staff. Building a successful team starts with two types of teams: skill-based or unit-based. A skill-based team refers to using the leadership that already exists within a department, typically comprised of existing leaders within an organization. A unit-based team has representatives from each unit of department/division. These can be a leader or a supporting staff member. A head of a department can be the "sponsor"of this 5-7 member team.
Gather Information and Conduct Self-Assessment
Create an atmosphere of responsive research, where questions can be sent to departments and team members to help set strategic goals. Have them review the organization's policy or existing strategic plan for diversity and inclusion. Send out questions such as:
What are your first impressions of our current policy/program?


What stands out as important or a priority?


Did your reading bring to mind any questions that may be areas for follow up in the planning process?


How does diversity and inclusion connect with the mission of your division or department?


In which areas are you most excited to expand work over the next 3 to 5 years? What would you most like to be known for in relation to inclusion and diversity in the future?

Are there other important ways the division or department engages issues of inclusion, and diversity that are not reflected in the current policy or plan? If so, what are they?
Develop Vision - Set Goals, Strategies, and Metrics
Leverage those answers of self-reflection by implementing a set of key priorities related to diversity and inclusion. Begin looking at the future, 3-5 years ahead:
If we are successful in advancing diversity and inclusion in the workplace, in our mission, programs, and services, what would that look like 5 years from now in our product, research, or public service, in expanding pathways to access and success, in fostering an engaging and healthy work atmosphere?
What are the changes we hope to achieve? For our customers, employees, our individual departments, the company as a whole?
Create goals in regards to the priorities that appear. Make sure they are "SMART" goals:

Specific (simple, sensible, significant)
Measurable (meaningful, motivating)
Attainable (agreed, attainable)
Relevant (reasonable, realistic, results-based)
Time-bound (time-based, time-sensitive)
Review and Communicate Your Diversity and inclusion strategic plan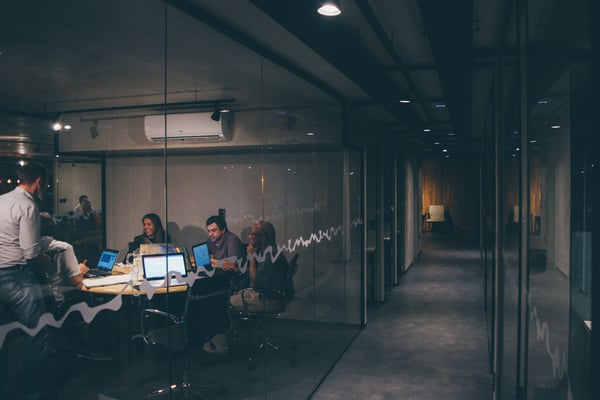 Time to meet with the planning team and reveal the common vision that's appeared throughout research and discussions. Provide the priorities and the metrics decided upon to reach goals. It's important to highlight the short and long-term goals or expected outcomes, individual strategies, and deliverables needed to achieve them.


Implement Plan
Create a plan that has individuals and/or teams responsible for parts of the roadmap:

- Review the plan over the time with regularly scheduled meetings and check ins.

- Responsibilities should be in accordance with department and organizational structure and culture.

- Coordinate a time line for deliverables and meetings, with ongoing support from other employees or departments.


A strategic plan for diversity and inclusion means a strategic win for organizations, big and small. As you're creating this plan, it may seem an arduous or complex process since you'll be coordinating different departments and people. Adam Grant would say
"It's actually the disagreeable colleagues and managers who are sometimes the best advocates because they will tear your idea apart in service of trying to make it better. And then if you can convince them that it's worthwhile, they will run through walls for you. So I would look for those people who are skeptical, critical, challenging, but care deeply about making the organization better. They are some of your best allies."
Diverse groups experience their day-to-day differently. These daily biases impede them from staying at an organization; they face more obstacles across the entire employee life cycle: recruiting, retention, advancement, and gaining commitment of leaders. By implementing diversity and inclusion strategic plan, you're creating a workplace where employees feel welcome and respected—the fundamental tool in winning at business.
Customer-centric companies like Happycar leverage Retorio to support their own talent management teams. Retorio's video-based AI was featured in TechCrunch, Spiegel, ARD, BBC and Süddeutsche Zeitung.
Popular Posts You May Like: