If the service has been a little slow at your local restaurant recently, don't be mad - they are just probably having a shortage of staff, as the industry is facing an unprecedented labor shortage.
If there was one industry known for struggling with high employee attrition rates and labor shortages, it would be the restaurant and hospitality industry. Overall, eating and drinking places remain 1.5 million jobs (12 percent) short, and staffing levels remain well below pre-crisis levels.
I mean, if you've ever worked a hospitality job like waiting, you'll know the familiar struggles of running around waiting table after table, racking up complaints from scrupulous customers, wondering why there aren't more staff around to help? That might be because around 84 percent of restaurant operators said staffing levels are lower than normal, when a survey was conducted. Well, no surprises there.
So how does artificial intelligence exactly fit into the picture, and how can it help the restaurant industry?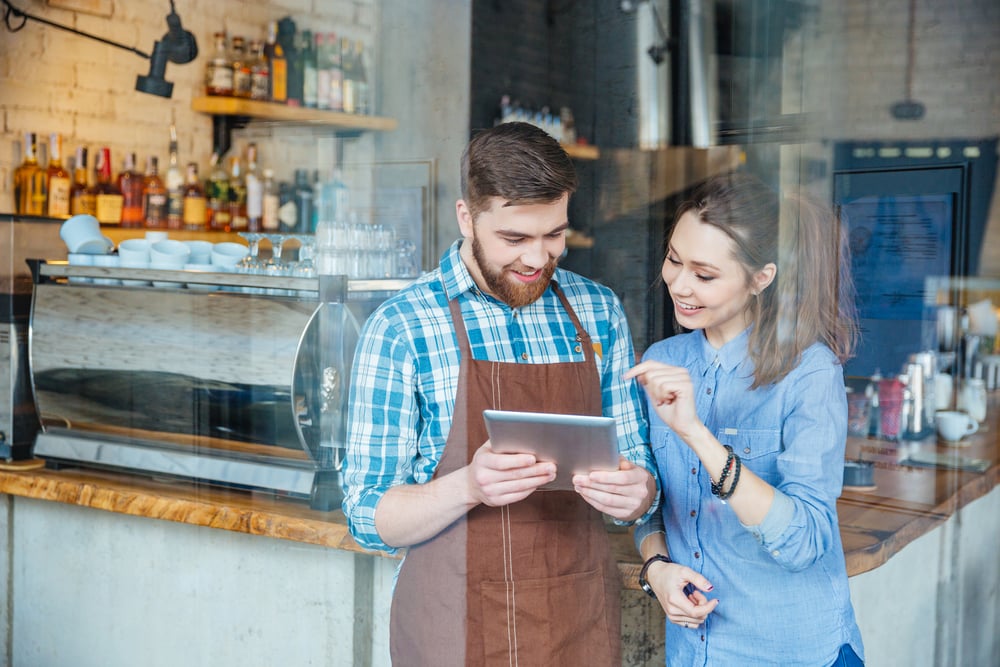 How AI and Automating Can Help Restaurants
"A lot of people talk about [how] there's nobody out there that wants to work. I'm here to tell you, they're out there. You just have to find them... Are you willing to recruit them by doing it the right way?" - Brett Anderson, VP of operations and business development, Pajco
It's not just HR professionals who can heavily benefit from automating parts of the recruiting process. (to read about how artificial intelligence is improving HR recruiting, read our blog post below).
Restaurants are constantly looking for new talent. With only one in 10 full-service operators saying their restaurant are at or above normal staffing in April 2021 (and a majority of them with more than 20 percent below normal staffing rate), restaurants are in desperate need of an efficient way of recruiting. But let's face it - restaurant managers aren't trained recruiters.
Restaurant Managers Aren't recruiters
Employee recruiting is an extremely crucial part of any companies' success. Having the right employee's could make or break the success of a business.
These restaurant managers, who are hired to manage and make sure that everything runs smoothly in their restaurant, may not know the fundamentals of recruiting. They may be fantastic when it comes to managing restaurants - but that doesn't necessarily mean that they're the best recruiters. Who can blame them? Recruiting isn't a job that should be taken lightly - HR recruiters have years of training to seek out the right talent for companies, and even they struggle.
It's no easy task to look at a list of applicants on a piece of paper, and be able to pick out the candidates who are top performers who provide consistently high levels of customer service. Restaurant managers shouldn't have to take away their precious time to screen and assess candidates when they don't have to.
Automating Recruiting
One thing that restaurant owners will be glad to know is that artificial intelligence and machine learning can help them to automate certain aspects of their recruiting process as well, in order to improve the staffing challenge many operators are currently facing.
Introducing automation for restaurant recruiting: not only are machines getting more pervasive - but they are also getting smarter, which is fundamentally reshaping how companies are able to recruit new employees into their team.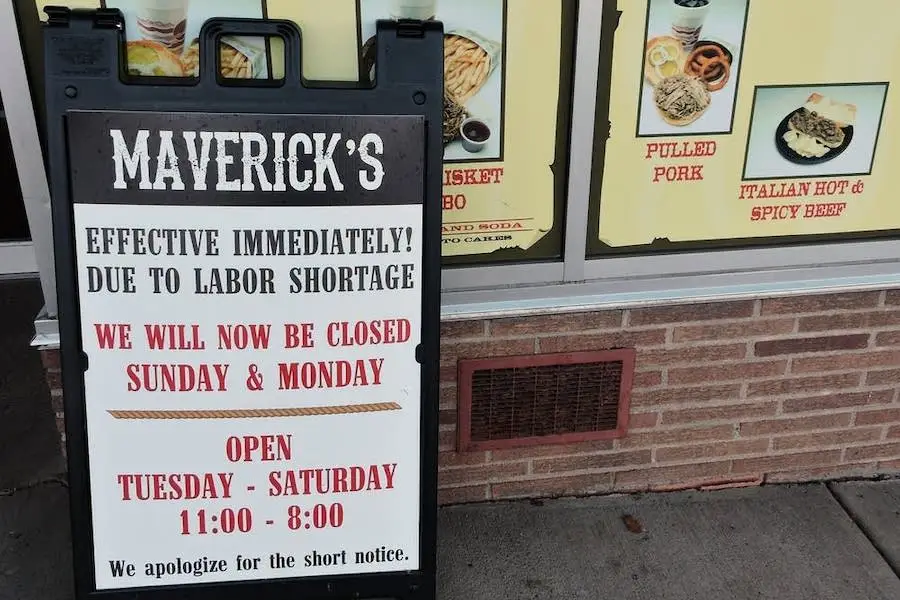 Saving Time
AI technology can help restaurants search for available talent quickly by moving candidates through the recruitment process efficiently, instead of screening individual candidates one at a time, and scheduling individual interviews for each. Restaurant managers who don't have any idea about what they should ask the candidates for a good interview, no longer have to worry. The AI has it under control.
Automation allows the processes of candidate screening and assessing to be on autopilot mode. This means that restaurant managers can save this time to do what they do best - manage restaurants, and spend their valuable time conducting final interviews with the small pool of selected candidates.
You've all probably at some point used the self-ordering kiosks at McDonalds to order your Big Mac - the mega fast food chain has been increasingly incorporating technology into all aspects of their brand, and their human resources department has been no exception.
McDonalds has implemented AI in recruiting their new hires, and it is also helping them create a more inclusive hiring process. Each year, McDonald's receives about 20 million applications, and ends up recruiting about 2 million of them. That's a lot of candidates for recruiters to get through one by one. By using artificial intelligence in their talent acquisition process, the fast-food chain is able to not only recruit and hire faster, but also to ensure they reach top-quality applicants in an inclusive manner.
Maintaining Worker Retention by Improving Quality of Hire
Experts say that retention is one of the best cost-saving labor strategies. If restaurants are able to retain their workers by providing good working environments, paying workers fairly and keeping them excited about their positions, they will stop having to worry so much about attracting and hiring. So what can machine learning do to help?
Not only does the use fo AI allow restaurant managers to automate parts of the recruiting process to speed it up. With the help of AI tools, restaurants are able to not simply access the candidates resume, but their online presence, such as their social media and other public data. This essentially allows the AI powered tools to make predictions based on this data and decipher which candidates would be more likely to fit a specific job.
Role-specific artificial intelligence assessments can be used to identify candidates who possess the necessary skills and disposition to be a top performer in your restaurant. With this information provided by machine learning, restaurant managers are able to have a better chance at hiring a candidate who is more fit for the position, and in turn, will be more likely to be satisfied with their position and thus stay longer.
Test the AI out for Yourself
Artificial intelligence and automation are the key to efficiency. This doesn't mean replacing humans - this means using artificial intelligence alongside as recruiting tools to provide insightful data to improve quality of hire, as well as speed up the hiring process.
If you'd like to see how Retorio can help recruiters streamline their recruitment process to hire faster and better, you can book a demo below.
Retorio is a video-based behavioral assessment powered by AI. It uses facial expression, language, gesture, and voice to create a Big 5 Personality profile.
Customer-centric companies like

Happycar leverage Retorio to support their own talent management teams. Retorio's video-based AI was featured in TechCrunch, Spiegel, ARD, BBC and Süddeutsche Zeitung.
Popular Posts You May Like: