The hiring process can be challenging and stressful for an employer, no matter what business. In healthcare recruiting, however, there's an extra layer to it. Employees in the healthcare industry directly affect consumers' health and general well-being, which increases the burden on healthcare organizations.
The stakes are high for wellness, and professionals in the healthcare industry can't afford to hire people who don't meet the unique needs of their culture or brand. Let's discuss healthcare recruitment challenges here.
Challenges in Healthcare Recruitment
Healthcare recruiting organizations cannot employ people with the wrong talent every so often because they risk suffering health, financial, and legal consequences if they hire people who go against their culture or hurt patients. However, in their recruiting processes, healthcare providers face some industry-specific challenges, including: A Drought of Available Talent
Healthcare recruiting organizations have difficulty filling positions as the demand for healthcare professionals grows, and these recruitment experts are yet to produce a definite solution. According to SHRM, 46% of HR professionals claim it's difficult to hire candidates for full-time jobs for high-skilled medical positions like nurses, physicians, and specialists. Another 35% said it was "somewhat difficult" to search for and find candidates for occupying those positions.
Healthcare recruiting experts expect that the crisis of recruiting healthcare talent will worsen. The management of The Association of American Medical Colleges estimates that between 61,700 and 94,700 physicians will be required in the United States by 2025.
According to healthcare professionals, the reasons for the deficit in skills go beyond the retirement of the baby boomers and rising demand. Since the oldest millennials are still in their mid-30s and the process of becoming a physician takes 11-14 years of higher education, replacing retiring physicians with millennials presents a logistical challenge in the hiring process for recruiters.
The hiring of qualified applicants in medical residencies is also in short supply, according to Becker's Hospital Analysis. Due to burnout and a lack of work-life balance, more than one-third of qualified physicians will discourage young people from entering the profession, regardless of the skills they possess.
Factors that support this drought include; ageing of the Baby Boomer generation - this greatly increases the need for healthcare solutions, there aren't enough new graduates - potential candidates to enter the market of open vacancies, the healthcare workforce is ageing and retiring, and the number of chronic diseases is steadily increasing, for example; diabetes and health disease.
Some measures aid in the reduction of hospital visits and the expansion of employee longevity. Among these are the following: insurance schemes that provide telehealth appointments free up time for doctors and reduce wait times in hospital wards, employee health services that incentivize physical activity by rewarding employees who achieve their activity targets.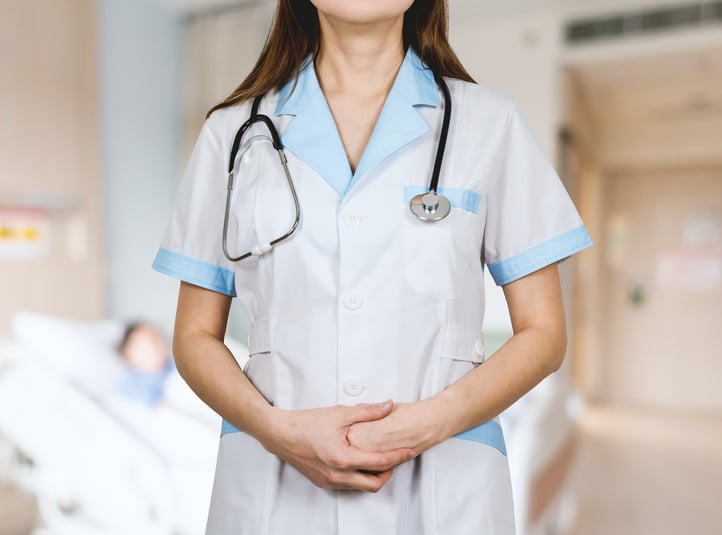 Fast Hiring of the Best New Talent
In hospitals, hiring new, top talent is also a healthcare staffing problem—the cost-effectiveness of new graduates/job seekers and their up-to-date training enhances the healthcare organization's quality. On the other hand, new graduates are more likely to consider vacancies with their healthcare internship providers.
"We graduated 28 or 29 DPT [doctor of physical therapy] students in 2015, and all who passed the licensing exam are now employed," says Doreen Stiskal, chair of the Department of Physical Therapy at Seton Hall University. "Many choose to be employees of leading institutions or the healthcare providers where they have done their internships."
The scarcity of new talent makes it difficult for the management of healthcare organizations to hire candidates since they must appear appealing without offering the highest wages. Fortunately, there are some solutions to this.
They include; incorporating job boards software, AI in recruitment software or stand-alone AI recruiting software that enables recruiters to streamline the talent acquisition process, an applicant tracking system that eases the hiring process for recruiters. These resources expand the pools for job seekers, allowing your organization to engage the talent pipeline with the most qualified applicants.
A Lot of Hard-to-Fill Positions in Healthcare
Healthcare recruiters have come to see that the work itself is another recruitment problem in the healthcare industry. There is little success in taking up many healthcare roles, ranging from nurse practitioner to rheumatologist. Let's take a look at some of the hardest-to-fill healthcare jobs;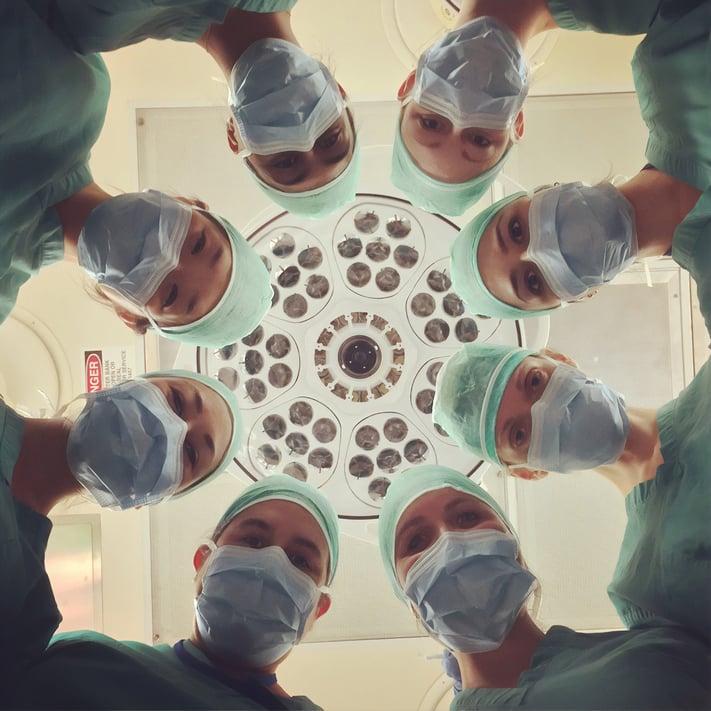 Healthcare Has A Longer Average Time To Fill A Role Than Almost Any Other Industry
Healthcare provider companies have, on average, take 48.3 days to occupy a vacancy, with specific vacancies lasting even longer - that's 20.5 days longer than the industry standard. Shortages of providers impede finding new talent, and difficult-to-fill vacancies are all to blame. However, these are just a few of the healthcare industry's recruitment obstacles.
Another factor that elongates longevity in healthcare vacancies is Training versus candidate experience - an agelong debate in this industry. Staffing challenges in healthcare are worsened by this controversy, which is combined with the chaos of department-level recruiting and extensive work screenings.
These Jobs Have A Cumbersome Screening Process
Another recruiting selection challenge for healthcare candidates is time-consuming screening procedures. Although some pre-employment assessment in the healthcare industry entails applicant tracking, social security tracing and criminal history records, others entail procedures that non-healthcare don't often use. Before filling hospital staffing demands, an employer must conduct various pre-employment testings. They include;
Controlled Drug Screenings for candidate

s : This means that candidates are hired following

the company's illicit substance policies

.

General Services Administration (GSA) Search

: This looks for a federal funding exclusion list. Payments or

reimbursements are not available to providers on an exclusion list

, and any payments provided to these providers place the company at risk.

Verification and Certification Screenings

:

These examine the validity of degrees, previous jobs, and technical certificates and licenses of the applicants before recruiting.

Checks on the Fraud and Abuse Control Information System

(FACIS) :

This entails looking through healthcare-related documents for any disciplinary proceedings or reprimands letters the applicants have earned.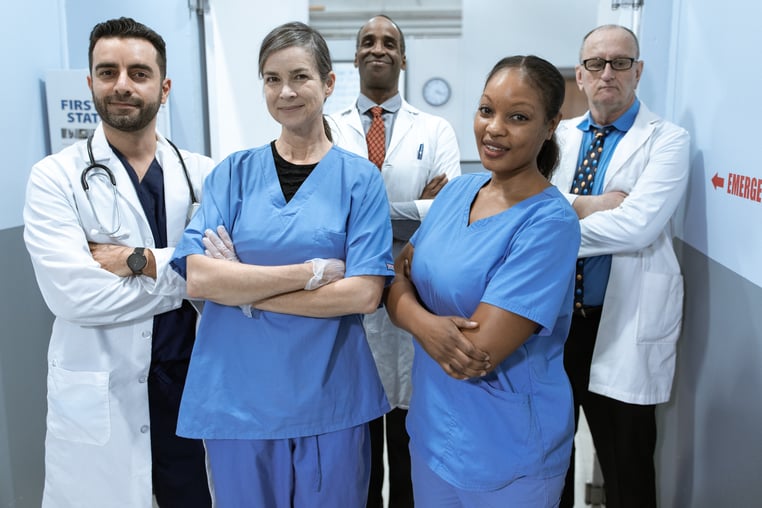 Healthcare recruiting possesses significant challenges for stakeholders. The paperwork, the skilled labor, and creating a smooth hiring transition for all involved. Between certificates and screenings, there's plenty to consider. For organizations needing to move fast---and hire remotely---consider Retorio's video-based personality assessment. We may be biased, but Retorio gives insight into the soft skills a caretaker often needs in healthcare.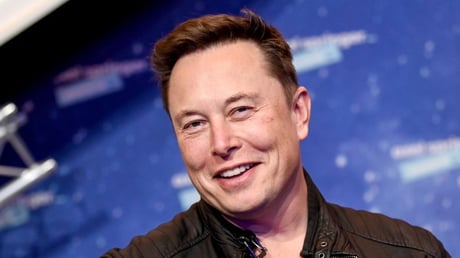 Retorio is a video-based behavioral assessment powered by AI. It uses facial expression, language, gesture, and voice to create a Big 5 Personality profile.
ABOUT RETORIO
Customer-centric companies like Happycar leverage Retorio to support their own talent management teams. Retorio's video-based AI was featured in TechCrunch, Spiegel, ARD, BBC and Süddeutsche Zeitung.
Posts You May Like: