After a whirlwind of a year, Retorio's event pipeline is packed with events - bringing more glory to the world of Artificial Intelligence (AI)!
As AI becomes a core part of the recruiting world and the many elements that belong to it such as training, learning and development, and culture, it is vital to dive deeper into its values, benefits, and specialties.
Here is the rundown of all events taking place in October 2022, that we hope to see you at:
1. World of Learning
When: 11th – 12th October 2022
Where: Birmingham, United Kingdom
Retorio Booth: E40
At this event, the World of Learning brings together an audience of all senior Learning and Development 8L&D) decision-makers. It is the UK's leading L&D conference that features high-profile case studies, interactive seminars, and discussion forums.
This event boasts of an exhibition that brings about the discovery of leading suppliers of learning productions and solutions through its free seminars, an immersive learning suite where you can access free content, and an abundance of networking opportunities.
2. L&Dpro
When: 13th October 2022
Where: Munich, Germany
Retorio Booth: Live Training Area A.20-7
Featured Speaker: at 12:00 & 16:00 – Dr. Christoph Hohenberger (Retorio's Founder)
Presentation topics:
12:00-12:30 featuring Dr. Christoph Hohenberger: Mit künstlicher Intelligenz (KI) einen Wettbewerbsvorteil durch Verhaltensschulung erlangen.
16:00-16:30 featuring Dr. Christoph Hohenberger: Future "Behavioral" Skills für alle zugänglich und anwendbar machen
All L&D enthusiasts and professionals – this may be the place for you to join. At this event, participants can find anything from learning technologies to teambuilding, to software tools to L&D networks and groups. It is the ideal place to become inspired by the latest trends in the training industry, as well as get to see top exhibitors, and listen to informative lectures in a relaxed set up to expand your interest and knowledge.
What more? L&Dpro offers an interactive setup with live training and meet-ups that make it easy for you to make contacts! Not only that, but participants can start their day off right with an early morning yoga session, and end the day with the after-show party that ensures a proper festival atmosphere – ideal for networking and having fun while they are at it!
3. HRcoreAcademy Summit
When: 19th – 20th October 2022
Where: Amsterdam
Retorio Booth: spot our cocktail table there!
Speaker: Dr. Patrick Oehler (Retorio's Founder) will be speaking on the topic of HR Game changers at 16:30
Presentation topic at 16:30: How to drive sustainable Behaviour Change using AI: lessons from international enterprises
In the past few years, the HR world has experienced an immense amount of change. From changing the recruiting process to increasing the importance of wellbeing and personality within a company, it continues to move forward.
For over a decade, digital transformation has been on the rise, and while much of the world has slowed down, due to unprecedented circumstances, we are finding ourselves in an increasingly disrupted, blended, and data-driven environment. Therefore, HR and L&D leaders must brace themselves for even more rapid transformations to come.
With HRcoreAcademy Summit, participants get the chance to discover how organizations and HR leaders are responding to such changes to protect, develop, and create value to their workers and companies. This is an excellent opportunity to learn more about the most effective L&D and HR strategies in times of uncertainty.
This event focuses on two conferences: Learning and Development, and Talent Transformation. It features over 50 high-level expert speakers, over 250 HR professionals, and 30+ case studies from over 30 countries.
4. Personalmesse
When: 25th October 2022
Where: Munich
Retorio Booth: F09
The trade fair for recruiting, personnel management, and further education are here. The goal set for this event is to highlight the importance of personnel management for the overall success of a company.
By introducing 30 top speakers to present the latest topics relating to personnel selection, leadership and personnel development, and company health management, they will also be available to visitors for personal advice!
Some key topics that will be covered at this event are employee motivation, personnel law, the use of current personnel software, the search and selection of the right employees, and many more! With the recruiting world continuously improving and changing, it is crucial to becoming more aware of the importance of the hiring process to ensure a positive, successful work environment.
5. World Class Workplace & Corporate Culture Transformation
When: 8th – 9th November 2022
Where: Frankfurt
Here, we shall focus on The Future of Work, and creating a new employee and workplace experience. During this time when we face challenges such as The Great Resignation, and high turnover rates due to the global pandemic, creating new HR strategies that focus on motivating your employees and improving training systems, will help companies prevent such negative experiences.
This event allows participants to become part of the exclusive circle and network with the decision-makers from well-known organizations, as well as participate in the open conversation at the round table and their online Think Tank platform. What's more – the opportunity to meet local and international HR experts from 15 different European countries will also be there to share their knowledge and experiences.
This all takes place through a combination of case-study presentations, Q&A sessions, roundtable discussions, and hands-on workshops to fully immerse participants into gaining inspiring perspectives.
These events are the perfect opportunity to find out everything regarding the current HR trends, developments, and a chance to dive deep into the areas of recruiting, learning, and development, and bring back the importance of culture and leadership into the new world of work and management.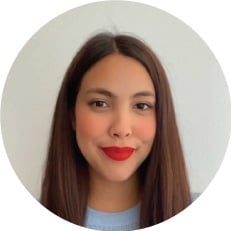 Anna Schosser
I create engaging and informative content about the importance of artificial intelligence and video-based AI technology for recruitment. I discuss cutting-edge AI developments and new technology with storytelling skills.