Oh 2020, you're a weird one. We're really trying our best. Companies are quickly trying assess how the world of work is going to continue---including how to build teams and successfully manage them. Even with many employees workig from home. Organizations are digitizing their hiring process with an online recruitment system, allowing employees to work from home permanently, and making Zoom an unofficial employee.
How to create and manage Remote teams?
Even though it's a challenging time for employers and job seekers, it's still an opportunity to create processes that make smooth cooperation. You may have a few "all-stars" at your company---the fast-working developer or the sales person who surpasses their quotas every month. However, as any sports coach knows, it's about learning how to guide talent to accomplish goals together.
Understand where your strengths are.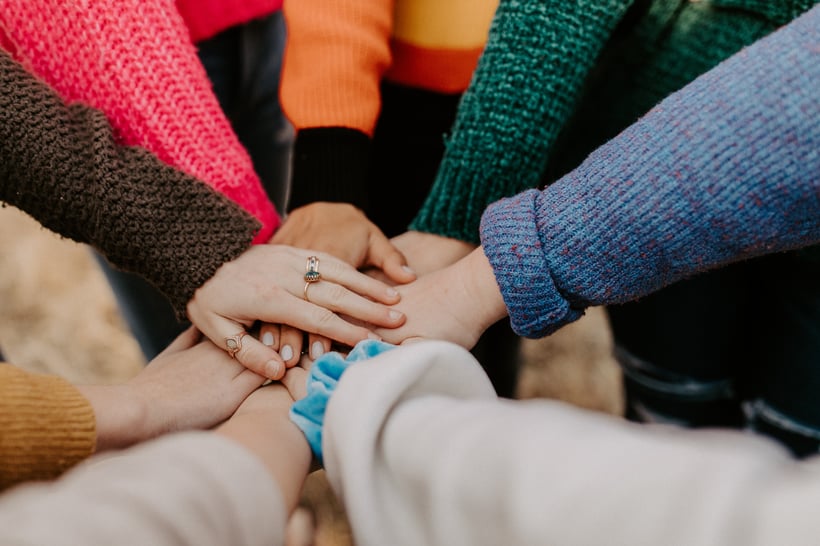 The best companies know how to deploy the talent they have. First things first, it's important to take inventory of the current team or teams. Learn more about what those people do, ascertain how good they are in their current roles, and how transferable their skills may be. This can help hiring managers to ascertain their staffing resources. Additionally, this supports both HR and managers to improve how they use in-house talent and how to search for external talent.
Don't create disincentives for teamwork.
As a manager, CEO, or a recruiter, you want to encourage teamwork. In the past, several companies, like Microsoft, set up individual and team performance as a competition. It's not uncommon to have teams or individuals compete for bonuses, recognition, or other sorts of incentives. Some companies want to include that dynamic in their workplace. However those that do should take care that it doesn't induce anxiety amongst team members. Incentives that may affect income, employment status, or that may result in public humiliation will likely cause anxiety.
It's key to create employment policies that make people excited---managers and executives will see creativity come to play. If those policies cause insecurity, employees may feel forced to cut corners or sabotage their colleagues. This is the fast-track way to a toxic work culture. It could also lead to serious ethical or even costly legal consequences. For example, the sales team at Wells Fargo opened millions of bank accounts to keep their quota. In court hearings, an American Senator accused the CEO "of fostering a culture where low-paid branch employees were pressured to meet impossible sales quotas to keep their jobs, and so signed up customers for products without their knowing".
What talent management can do to encourage teamwork: recognize the top performers on all teams.


Own the pipeline
Anticipating talent needs is what the most experienced hiring managers understand. Particularly when companies are making big plans and need special individuals to execute these plans. Hiring managers constantly try to have a fresh pipeline and talent database for these rollouts. Talent is the key variable in a new strategy. Therefore companies should look deeper into opening up their hiring channels and also reformat how they hire. The biggest questions most hiring recruiters ask themselves is: "Does this person have the necessary skills to be successful?" and "Would this be a pleasant person to work with?". Now more than ever, owning the pipeline not only means having a wealth of candidates, but to qualify those candidates quickly and in-line with company values.
Plan for the unexpected
As the line from a Robert Burns poem states, "The best laid plans of mice and men often go awry", so too do the plans of teams. It's important to pick talent that can "roll with the punches", just as the present health pandemic shows. Even with the most excellent team members and an optimal team management method, there may be a few bumps along the way.

Keep these 2 things in mind when looking for talent:
Watch for egos


When creating a great team, look for the team players. This may seem like old-fashioned advice, but the most famous sports teams in history pin it down to team cooperation. From the 1992 gold medal-winning, Olympic Basketball team to the Apollo 11 Moon Landing, these accomplishments rely on synergistic moves within a team---not a star individual. These kinds of high-performing teams hosted world-famous talent---the ripe possibility of inflated ego. However the people curating the talent for these teams focused on who would contribute to making a great team. If a company finds an incredibly skilled person, but they're more interested in being right, it may not be the best fit.
Choose great leaders
Even the greatest group of individuals will fail if they don't have a competent leader. Companies should invest equally as much time in finding the person directing the team as in picking out the individual talent. What would Manchester United be without Alex Ferguson, the man responsible for leading the English soccer team for 26 seasons) to 13 English league titles and 25 other domestic and international wins? Or battling the Apartheid in South Africa without Nelson Mandela? Great leaders can take individuals and create an ethos and methodology for teams. Finding those leaders is one of the most responsibilities for hiring managers.
The greatest teams are often not the ones that have the dazzling talent of individuals. They cooperate, collaborate, and focus on working together to win. Every team needs a methodology and a leader to guide them in accomplishing their goals.
Companies like BMW and Lufthansa, leverage Retorio's AI to support their own talent management teams. Our video-based AI was featured in TechCrunch and Süddeutsche Zeitung .
Popular Posts You May Like: