"Culture, we want a strong company culture" is probably one of the most common cries from corporate. A study of over 1,400 North American CEOs and CFOs found that 90% said culture was important at their organizations; one reason why executives want a strong, brave company culture is that it often leads to satisfied employees. Satisfied employees outperform competitors by 20%; happy employees are 12% more productive than those who dislike their positions.
But what is organizational culture?
Different definitions of organizational culture exist, with each definition expressing its unique version of how the construct plays out in an organization. It's a set of values, habits, assumptions, and vision held by an organization. The first researchers to delve into defining corporate culture were Terry Deal and Allan Kennedy; they viewed it as the way things are done in an organization.
Organizational culture can be generally understood as the philosophies, shared values, assumptions, and practices that define an organization's social and psychological environment. An organization's culture governs how management, employees and stakeholders behave, act, and perform their jobs. The culture is established by an organization's management and then communicated and reinforced continuously through various methods---from onboarding swag to how meetings are conducted-- ultimately shaping workforce perceptions, habits, and understanding. Culture plays a strong hand on influencing how a company interacts with the outside world.
Culture is often expressed in members' self-image, inner workings, and future expectations. It's how individuals identify themselves with an organization. It illustrates how a team can work towards achieving desired goals. The management of an organization is responsible for creating a solid culture that will promote growth and create a positive brand image. Usually, organizations in different industries will have different cultures. Amazon possesses a different culture than Goldman and Sachs which is different from the small town law firm in North Dakota.
The key to a successful organization is a strong organizational culture combined with effective strategy and structure. A research conducted by Charles A. O'Reilly- a Stanford Graduate School of Business Professor, demonstrates culture is a vital component that drives an organization's financial performance. Published in the Journal of Organizational Behavior, the research indicates that organizational culture has a positive impact in the fastest growing companies, no matter the industry. O'Reilly and his team discovered that organizations with highly adaptive cultures always have a competitive edge against their rivals with rigid cultures.
An ineffective culture leads to a disengaged workforce, poor customer relations, high turnover, and lower profits, all of which can negatively impact a business's bottom line. In an organization, the human resource has a fundamental role in shaping an organization's culture, starting with recruiting applicants who share the organization's philosophies. The fastest-growing companies invest thousands of dollars in recruiting for a single vacancy. Recruiting applicants that identify with a company's goals and values remains the biggest challenge for organizations. Fortunately technology streamlines the process for managers and applicants alike.
What makes up an efficient culture?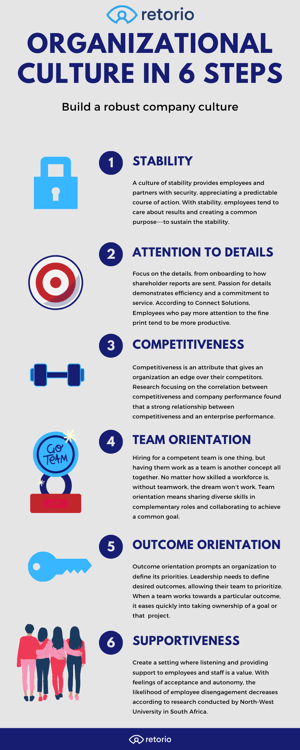 Stability
Financial growth and a strong brand are major aims of every organization. However these cannot happen without stability. A culture of stability provides employees and partners with security, appreciating a predictable course of action. Thereby it shapes attitudes, behaviors, values, and relationships within the company. With stability, employees tend to care about results and creating a common purpose--to keep the stability. Usually, investors, lenders and employees are more willing to work with stable organizations, for example. An organization that maintains a consistent level of growth eventually performs better than one that experiences rapid but unstable improvements. One example is Wayfair's sales instability in 2018. Wayfair experienced a 23% decline in their share prices in one day due to sales instability. Stability means a secure environment encouraging growth.
Attention to details
The key to a successful organization focuses on the details, from how an employee is welcomed onto a team to how they send reports to shareholders. Passion for details demonstrates efficiency and a commitment to service. For employees, those who tend to pay more attention to the fine print tend to be more productive than those who do not. Attention to details encompasses a wide range of strengths including time management, analytical thinking, observation skills, and active listening. Focusing on the little things defines an organization in positive light and establishes a strong brand that people will want to be associated with. According to a research published in Management Science, attention to detail and innovation are crucial to quality improvement in business. Attention to details enables employees to complete assigned duties within the established timelines with utmost precision. It also ensures effective communication to reduce errors, streamline workloads, and timelines.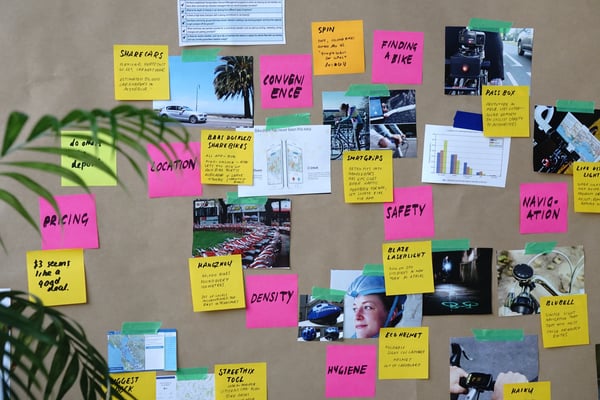 Innovation
In today's highly-competitive work world, organizations have to pay attention to thrive. An organization that prioritizes innovation instead of the status quo are more likely to thrive when change occurs. Innovation is a crucial pillar for sustained growth and prosperity in any organization. Innovation involves experimentation and risk-taking, and being more resilient when responding to unforeseen events. Every goal-oriented business should make innovation as part of their organizational culture. According to McKinsey, 84% of executives believe that innovation is important to businesses' growth strategy. In a 2015 survey by Accenture, an organization's future success depends on how well they can innovate. This is done by placing a creative and dynamic team in place. An innovative team enables better problem-solving, which ensures organizational sustainability through repackaging, re-branding or other improvements to meet the ever-changing demands of the market.
Competitiveness
Competitiveness is an attribute that gives an organization an edge over their competitors. It can apply to just about anything, from price point, delivery options, to color options. However sustainable competitiveness means achieving better margins and generating value for employees and shareholders over a period of time. Research focusing on this quality has found a strong relationship between competitiveness and an enterprise performance. A business can achieve a competitive advantage against their rivals in four ways:
offering real value to consumers

identifying their target market and how it can cater to the targeted customer segment

understanding their competitive landscape

recruiting the right employees.
77% of businesses believe that competitiveness is vital to win against rival solutions. Those that fail to establish competitiveness will be hard-pressed to survive. Beyond finding the right market fit, recruiting employees is a must. In fact, that's the top concern of C-Suite executives: identifying and retaining top talent. An agile team fosters innovation which enables a serious competitive advantage.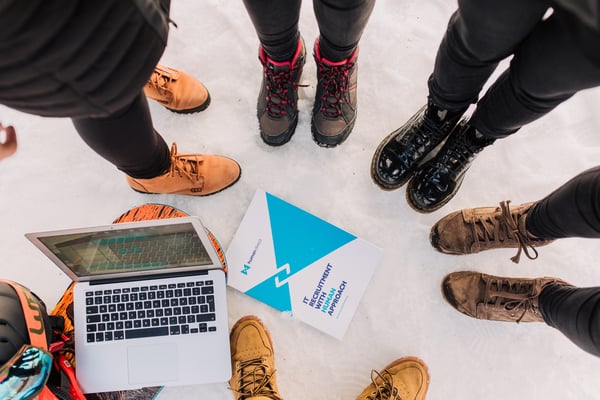 Team orientation
Hiring for a competent team is one thing, but having them work as one is another concept all together. No matter how skilled a workforce is, without teamwork, the dream won't work. Team orientation means sharing diverse skills in complementary roles and collaborating to achieve a common goal. It signifies employees are working towards a shared purpose. No matter the industry, those with higher amounts of teamwork tend to outperform the competition.
Collaboration statistics also indicate that 75% of employers rate teamwork and collaboration as very important in getting tasks accomplished. Because of that, recruiters want employees that believe in a strong sense of team spirit in whatever form it takes. It builds morale, creating a sense of belonging and commitment to the common goal. Therefore hiring managers should understand the value of hiring candidates that are aligned with a culture of teamwork and collaboration.
Outcome orientation
Outcome orientation prompts an organization to define its priorities. When leadership defines desired outcomes beforehand, the team knows what is a priority before taking action. When a team works towards a particular outcome, it eases quickly into taking ownership of a goal or project. With a predefined result, employees can focus on achieving goals. With a goal and timeline to boot, this carves a space for employees to get creative.
In research published by Harvard Business Review, performance oriented culture tends to outperform companies that lack an outcome-oriented culture. An outcome-oriented team measures their progress, giving organizations greater chances of achieving their goals and increasing profitability. More than 50% of executives believe an outcome-oriented culture influences productivity. A forward-focusing company needs an action-oriented team.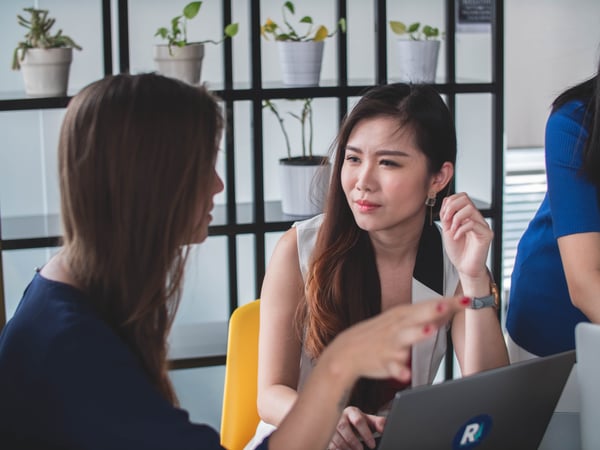 Supportiveness
Supportiveness is linked to better performance and success. What is it? It refers to creating a setting where listening and providing help to employees and staff is a priority. With sensitivity and thoughtfulness, organizations demonstrate they care about their employees. This in turn means massive gains on employee performance. A supportive organization fosters better relationships and encourages a happy team. Research conducted at the University of Groningen suggests that a supportive environment encourages innovativeness. Goal-oriented organizations strive to hire employees who are supportive of one another to build a competitive company culture.
A supportive team embraces the much-needed growth mindset in an organization. It eliminates the stigma of failure by creating a haven where employees are encouraged to try new things and learn from setbacks. When employees are open to each other, growth and learning become the standard of the organization. Such an open environment means higher retention, where employees feel appreciated and valued. With feelings of acceptance and autonomy, the likelihood of employee disengagement decreases.
A strong company culture means serious gains in its success. Better performance, motivated employees, loyal customers, and increased profitability are all benefits of what happens when leaders can create a culture of trust, openness, and communication. Organizations need to invest in hiring a team that aligns with a strong company culture. Recruiters realize it's about understanding the individual holistically, not only through a piece of paper. Retorio, for example, combines the trusted Big 5 Personality model and AI to deliver a personalized snapshot of the applicant. With an in-depth understanding of an individual's goals and values, a company will be able to build a coherent team, structure, and culture.
Companies like BMW and Lufthansa, leverage Retorio's AI to support their own talent management teams. Our video-based AI was featured in TechCrunch and Süddeutsche Zeitung.
Popular Posts You May Like: