Recovering revenue is the Number One issue right now for C-suite leaders. What strategies should your business pursue despite the uncertainty of the pandemic, the resulting economic slow-down, and changing global policies? We're presenting 4 ways that companies can look to transform amidst the shifting social and environmental dynamics.

In general, we've nearly all experienced the effects of a frazzled economy. However it may be the spell of 2020, but the year's special concoction mixed a global health emergency, governmental instability, changing tax regulations, and shifting work patterns in less than a 12-month period.
Important numbers every CEO should know:

👉 57% of executives in one PWC poll confirm they will be making concerted efforts around tax planning under US President Biden's administration.

👉 Companies that embed digital sales into their client experience five-times-faster revenue growth compared with previous levels; they also saw 30% percent higher acquisition efficiency and cost reductions of 40 to 60 percent within sales.

👉 Companies whose Industry 4.0 implementation is more mature reported a stronger ability to respond to the COVID-19 crisis.

To say we're in new territory, would be an understatement.
But where there's a crisis, there's also room for opportunity. For business leaders, better business decisions making may be one outcome of these challenging times.
How should companies allocate their time and money now? How to best rebuild in a time where future planning seems a bit superfluous?
Here are 4 areas that CEOs can definitely buckle down on



1. Focus on scenario planning
COVID-19 may be a global emergency, but it's affecting everyone at a local level. Masks are mandated in many countries to be worn outside and in shops. You'd be hard dressed not to walk 10 feet and bump into some hand sanitizer. For leaders, consider your geographic footprint and each step of the supply chain. You'll want to create scenario planning for each part of your organization's process. If you're manufacturing, you'll want to scenario plan how where you source parts may be influenced by the health of the local population. If you run a chain healthcare clinics, you may be dependent on finding and sourcing qualified talent---quickly. By modeling, organizations are able to plan around multiple scenarios to help reduce deleterious effects of outcomes. With insight comes knowledge. By forecasting various scenarios, you'll be able to knowledgeably respond and move forward.
What other scenarios should you consider creating scenarios around?




a. Employee testing and social distancing


You'll want to ensure the health of your most important resource in battling uncertainty: your talent. Employee health and safety should be your organization's top priority. Scenario planning can help you make important decisions around testing and social distancing policies. You'll want to be sure to run this in line with local and federal policies regarding testing. For example, in certain countries its mandated that those traveling on business must have a health test at least 48 hours before their arrival. For social distancing, plan scenarios where this practice continues for the next 3 months, 6 months, or 12 months. What does that look like in terms of your manufacturing process? Customer delivery? Until a vaccine is readily available and implemented, scenarios around health must be planned to move forward.


b. Supply chain resiliency

Today's supply chains are a result of the fast rise of globalization from the late 1980s through the first decade of the 2000s. Governments moved to make it easier for goods to be transported around the world. Yet it took the pandemic to really show the remaining weak points within the system.
The pandemic will not influence all supply chain sectors equally. For example, those in the biopharmaceutical and/or medical device and equipment sectors may need to change how they produce their goods according to sweeping government stipulations. You'll want to dedicate time to not only think about how this pandemic affects your supply chain within this 2 year time frame, but within a 5 to 10 year timeline. Factors you should consider include your sector's local regulatory challenges and what constraints that may create; scenario planning then requires making adjustments and finding alternative suppliers.
Your organization may depend on a variety of contractors and/or suppliers. It could be farmers, medical devices, or a network of talented individuals. Make scenarios for how the pandemic, social distancing policies, the health of the local population, and more affect each stage of your supply chain.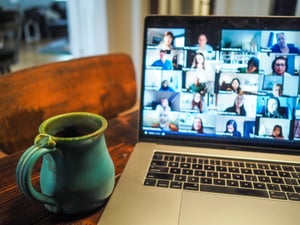 c. Mobilizing your workforce


As a business leader, you moved when the pandemic struck; you found different ways to keep operations running and employees safe. Now as governments make it unclear about how and when offices and businesses will open, it's become a challenge for companies to imagine how to mobilize their workforce efficiently.
Digitization may have been a hot topic 5 years ago, but it's more than just a topic of conversation; it's how companies are managing to keep their doors open. Digital processes are how people are getting their work done. Digital hiring and recruitment. Video interviewing. Remote interviews. Remote offices. Even remote farming.
Companies should use this an opportunity to accelerate rolling out their other digitization needs. Providing flexibility for workers to boost productivity is another resource in quickly mobilizing talent. 89% of companies report better retention rates because of their flexible work options. This not only means short-term solutions for rolling out flexible working, but long-term benefits. But employee care is not only preclusive to making it easy to have a meeting from their home office. Business leaders must recognize what kind of atmosphere the pandemic is creating. Employees are weighed down by outside pressures: childcare, mental health, the health and safety of their loved ones, and more. Employers need to begin to reformulate how they respond to these incredibly complex and important needs. Without support, these employees may drop in productivity or worse, leave the company. Consider offering new benefits to employees, options to work reduced hours, caregiver stipends, and access to therapy. All of these approaches will help employees feel supported, especially during this time.

Prepare teams with digital processes, like hiring and recruiting via video. Train employees in how to not only work from home, but how to facilitate brainstorming or meetings. Make sure employees have access to the Internet, or later on, when employees ask for more flexibility, have a voucher for a coworking space. How business leaders prepare their workforce will shape how the organization will react to change.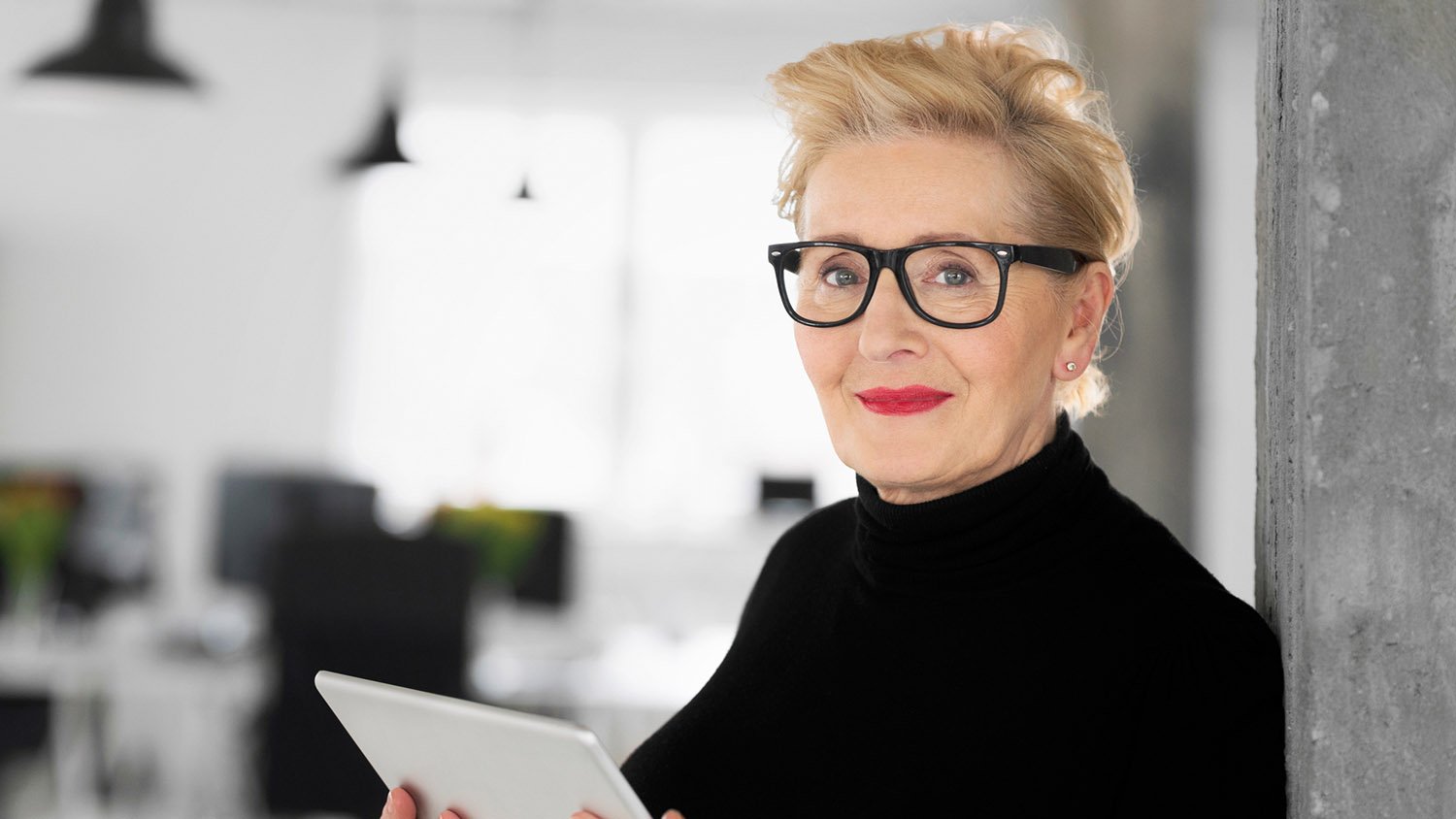 3. Implement digital transformation into business processes
Revenue returns when companies move to rethink how they can save and or make profit at different points in their operational journey. The pandemic forced companies to move operations to the cloud. Zoom downloads increased by 400% in the month of March, for example. Companies had to respond with data, analytics, and tools that enabled them to engage their employees and customers despite the distance. Digital transformation of entire departments is underway. Human resources and talent management for example, had to rethink how they still could receive and interview candidates under the rules of social distancing. Video interviewing works---but not at scale. Solutions like Retorio, create the opportunity for hiring managers to find candidates and train employees at scale whilst working remotely.
These kind of tools will only accelerate in use as sectors look to streamline operations. Automation, data analytics, and cloud computing are only a few technologies that will truly come into full swing because of the pandemic. In one survey, 50% of business leaders confirmed they will continue to invest in digital capabilities to drive growth and productivity.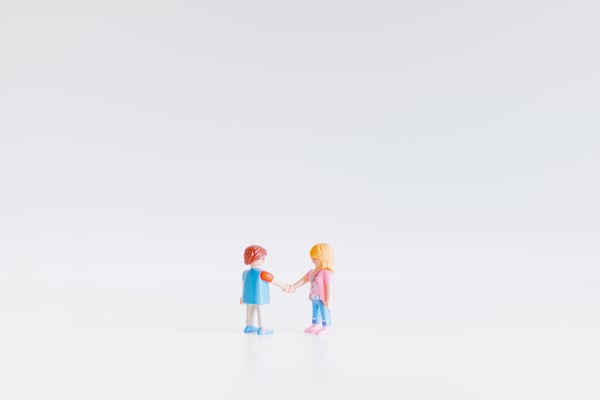 4. Focus on the customer
Finally, as businesses get their pandemic sea legs, it's about learning how to engage with their customers in this new climate. The companies that take the time to strategize how their customer touchpoints will transform in this new era are the ones that will gain loyalty. Business leaders can rethink how they repurpose features of their products, whether new customer segments will be open to their offerings, and how their business models and pricing may have new opportunities.
Revenue growth is possible even in a challenging context like our present day. Now is the time for companies to develop digital alternatives to serve their employees and customers---and thus, rebuild their financial growth.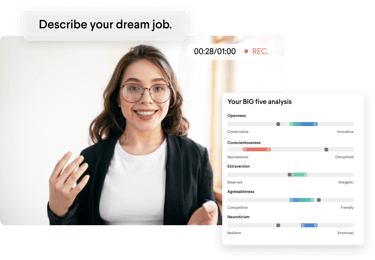 Retorio is a video-based behavioral assessment powered by AI. It uses facial expression, language, gesture, and voice to create a Big 5 Personality profile.
Companies like BMW and Lufthansa, leverage Retorio's AI to support their own talent management teams. Our video-based AI was featured in TechCrunch and Süddeutsche Zeitung.


Popular Posts You May Like: