TikTok stars and Instagram Influencers are not only making up dances to hit songs or posting about their recent holiday. These platforms allow various kinds of knowledge to be spread. For the hiring and recruitment world, this social media presents a special opportunity for professionals to spread their knowledge. If you're looking to change careers, gain more responsibility, or create new employee retention strategies, you may want to check out these accounts.
Use Instagram as part of your hiring process with @Allyhires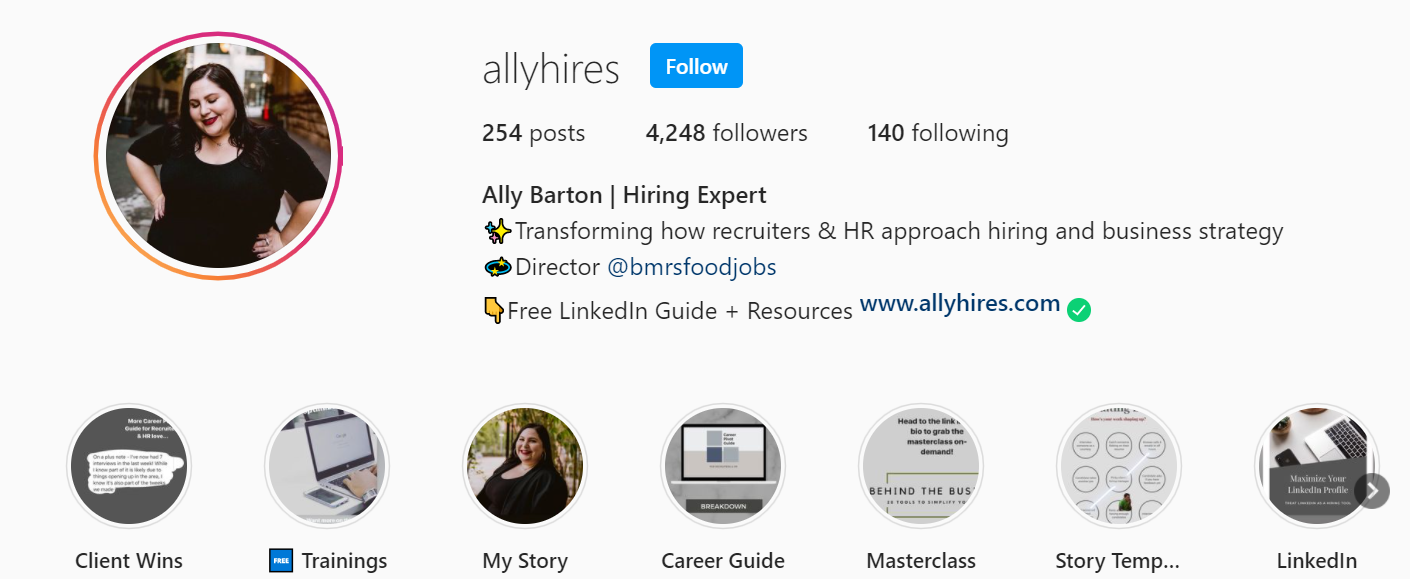 Ally Barton, the brain behind @Allyhires, is an Instagram and social media expert. She works with HR and talent management professionals in creating impactful ads on Instagram. As social media is a definite part of business strategy, more executives should be paying attention to how to recruit and improve talent management practices via social media.
Navigate the nuances of job interviews with @Emily.the.recruiter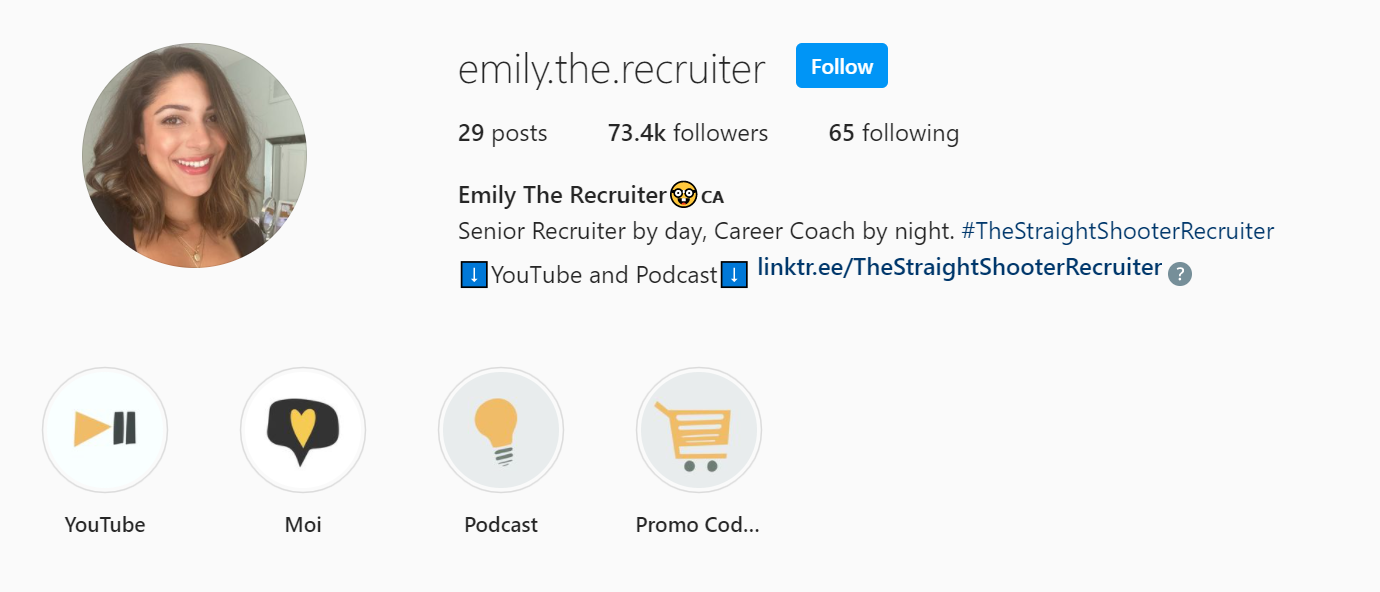 Emily is a "Senior Recruiter by day, Career Coach by night" and offers handy tips via her TikToks and Instagram posts. From helping you navigate the most important question during the interview---and no, it's not "what's your weakness?"--- to ask for more money, Emily shares helpful essentials to any job hunter.
Become a transformational leader with @shadezahrai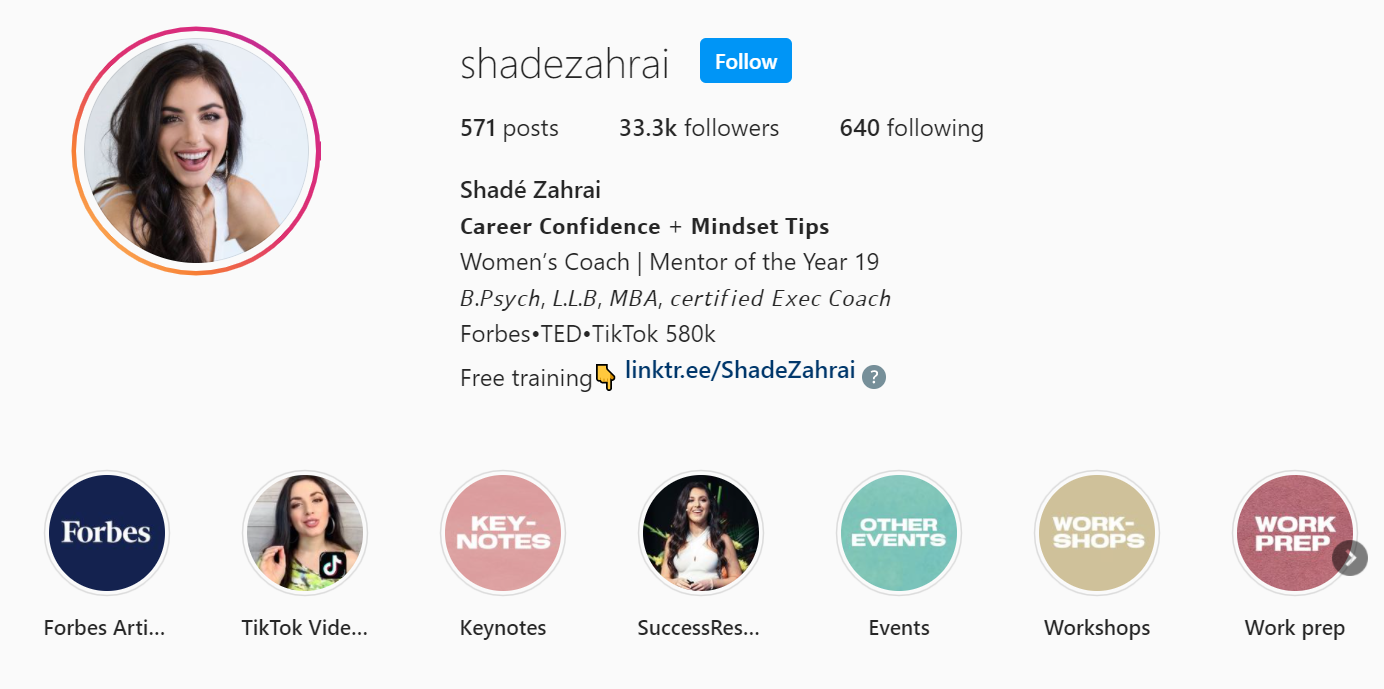 For a woman's certified executive coach boosting over 580K followers on Tik Tok alone, Shadé Zahrai shares insights into changing your career mindset. She asks questions about transformational leadership or whether you're stuck in a self-growth trap. Asking deeper questions about your career path---and the mindset that gets you there---remain essential in maturing your career.
@graduateclub helps graduates land their first job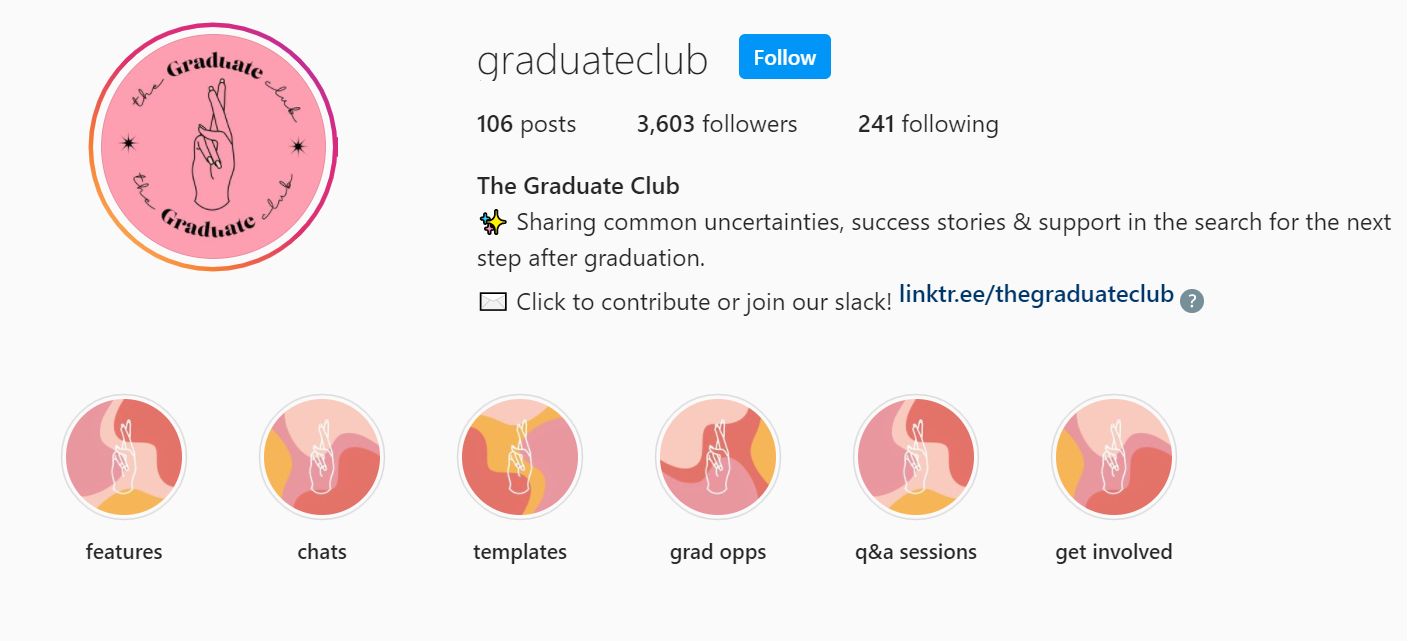 This account is geared towards those who have recently graduated and are trying to navigate what's next. Their Insta bio line reads "sharing common uncertainties, success stories, and support in the search for the next step after graduation" sums up their mission nicely. They post Q&As on topics such as "studying for a generic degree" to the ethics of job hunting. They even have Takeover Tuesdays, featuring recent graduates that have navigated the university-to-job move.
Want to switch to your dream career? Follow @chelseastokes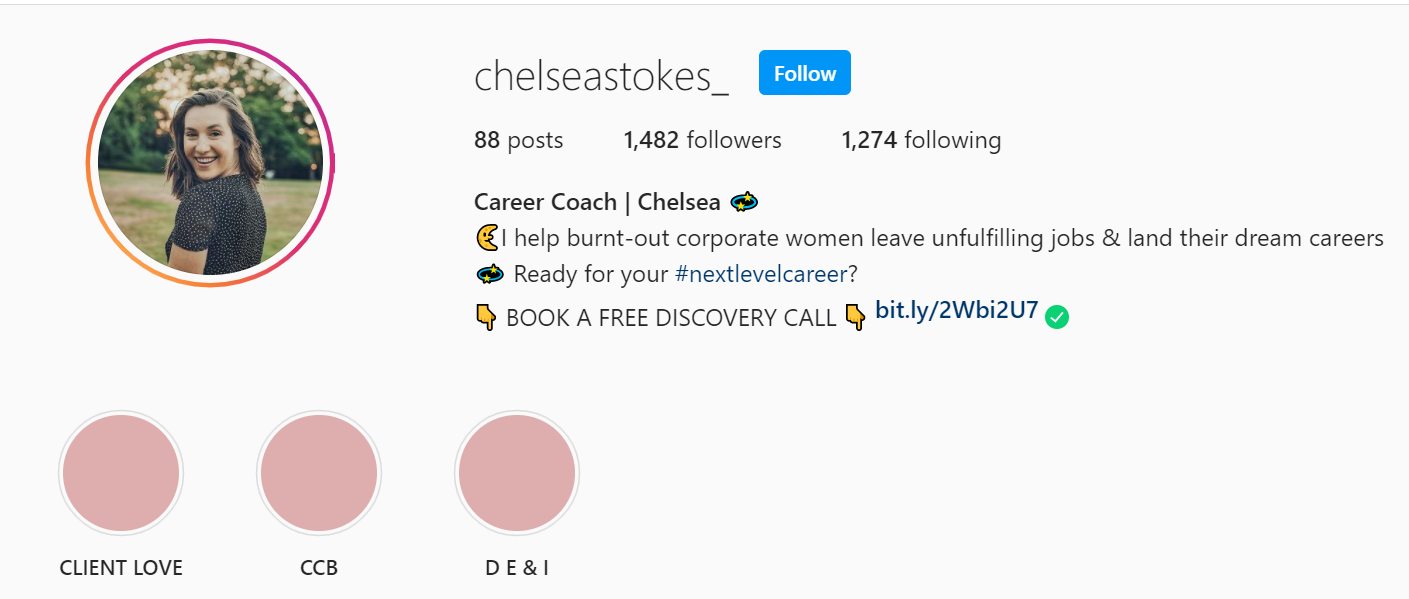 A career coach, Chelsea helps "burnt-out corporate women leave unfulfilling jobs and land their dream careers". For women on the hamster wheel of corporate climbing, it may be an accelerating ride. For others, they may realize that corporate life is just not their cup of tea.
How to make the leap? Chelsea shares tips on tips on what to look out for in burnout, like are you having difficulty coping with day-to-day stress? Does your sleep suffer? Her account demonstrates key action items on how to change careers, starting by making an action plan.
Make moves within your own company with @hercareerdoctor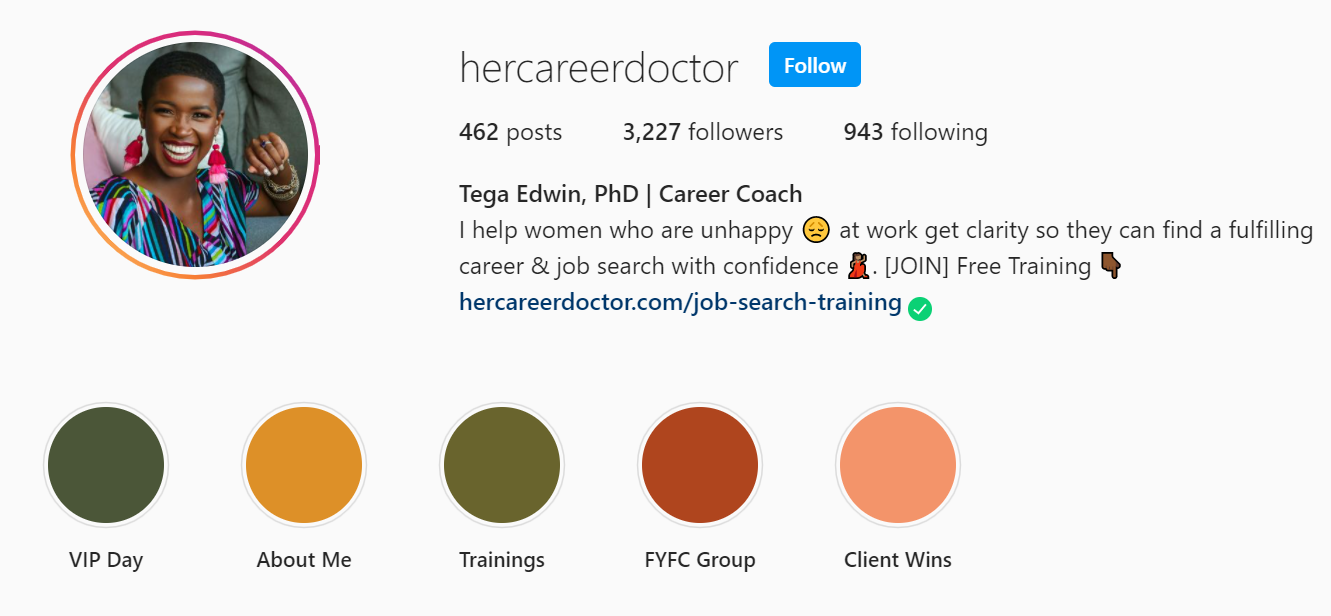 Maybe a woman is unhappy in her current position, but wants to grow within the company. How does she change paths within the same organization? Career counselor, Tega Edwin PhD, shows women how to "find a fulfilling career". She cautions against popular "career moves" like starting a business if you hate your job.
She suggests gaining clarity around starting a business, by making sure it aligns with your purpose. Otherwise it will be more of the same-old, same-old.
Incorporate some comic relief (you need it) with @msyoungprofessional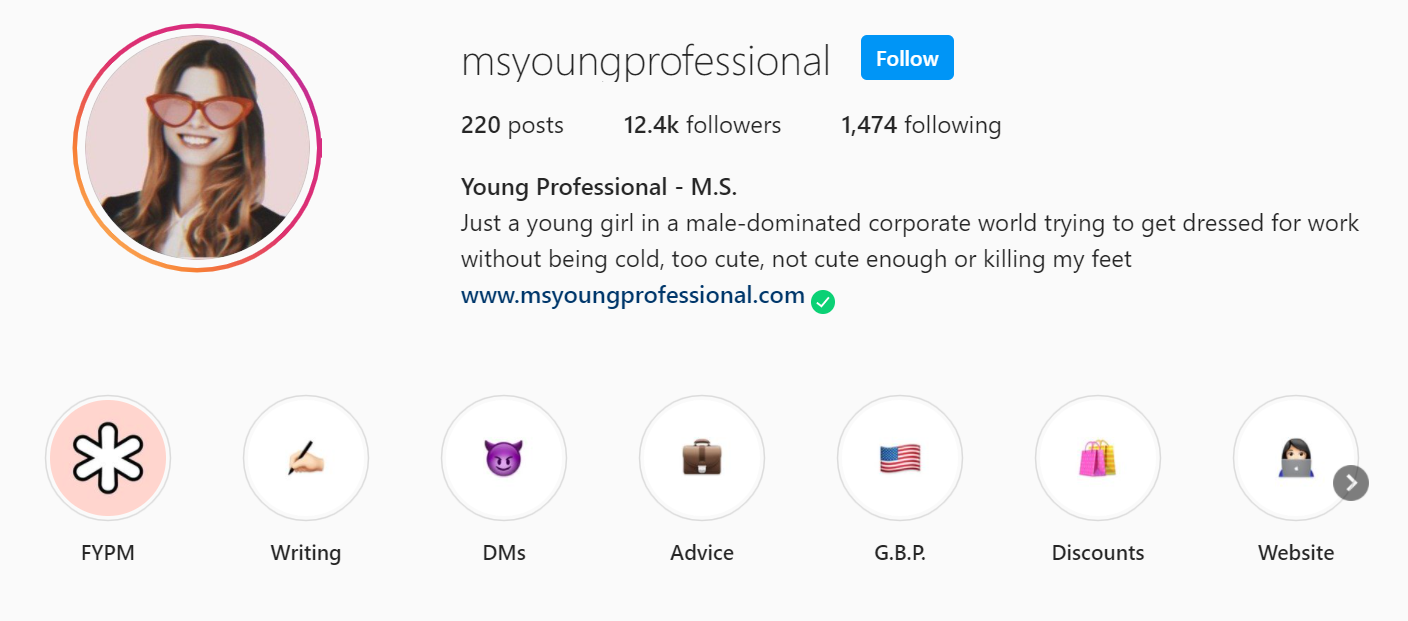 You may need some old-fashioned office fashion inspo mixed with some feel-good, work memes. Created as a satire, this Instagram account's bio "just a young girl in a male-dominated corporate world trying to get dressed for work without being cold, too cute, not cute enough or killing my feet" explains it all.
Keep your resume polished with the help of @misswriteontime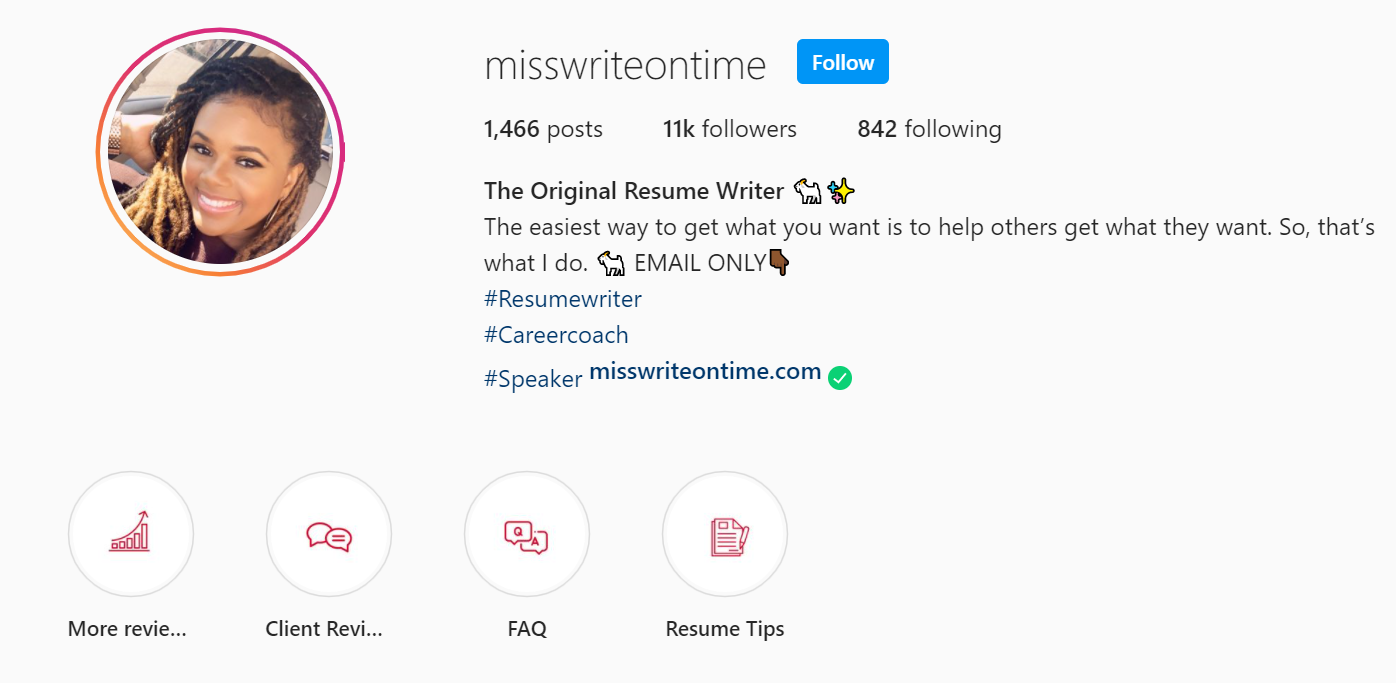 With 11K followers on Instagram, the Original Resume Writer helps you keep it light-hearted and informed when applying to different job positions. This resume writer and career coach has her own book, Who Likes Resume Writing Anyway?, where she shares the fundamental basics of resume writing, like formatting and asking yourself the right questions. If you're looking for guidance on changing your resume (CV), this account shares helpful insights.
@classycareergirl creates a space to focus on the inside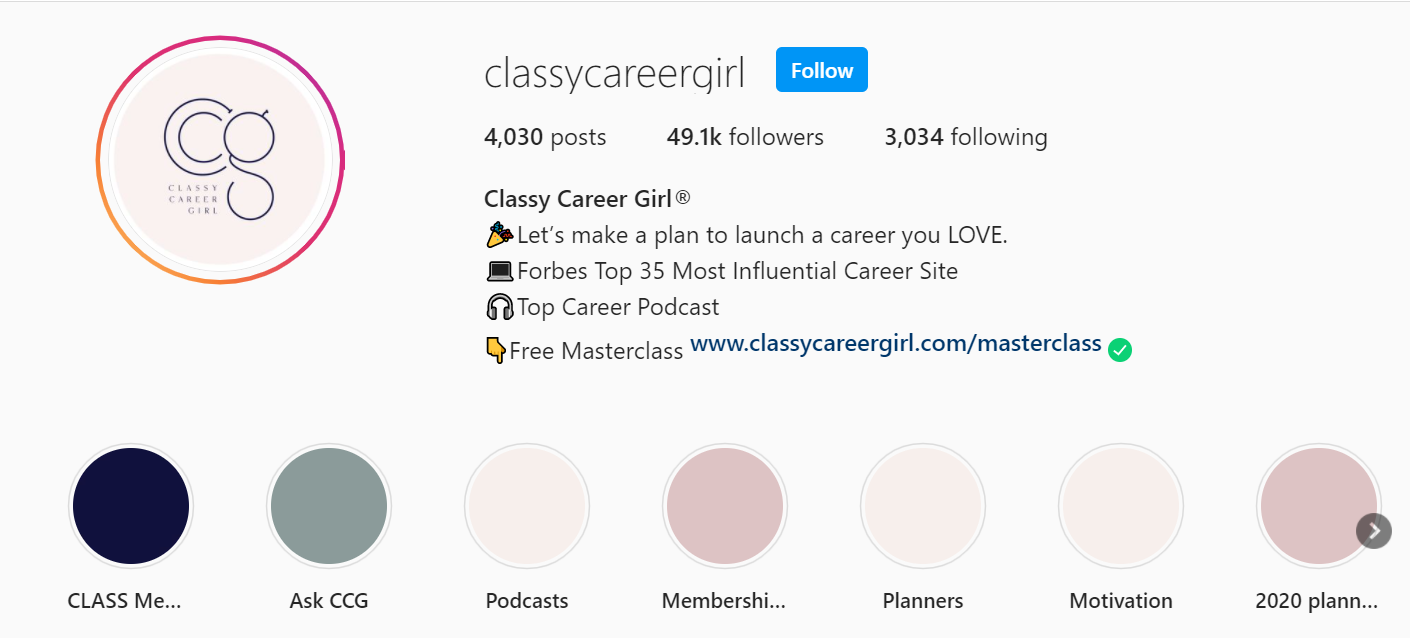 Names as a Forbes Top 35 Most Influential Career Site, Classy Career Girl "helps you launch a career you LOVE". Boosting resources like a podcast and a free masterclass, this site may your one-stop shop for your career. Their free masterclasses give training on nuanced topics like "How emotional trauma might be influencing you in your career or Business". The site's Instagram account shares inspirational quotes and tips to give women energizing knowledge.
@auratelmanconsulting's hiring and retention strategies for faith-based businesses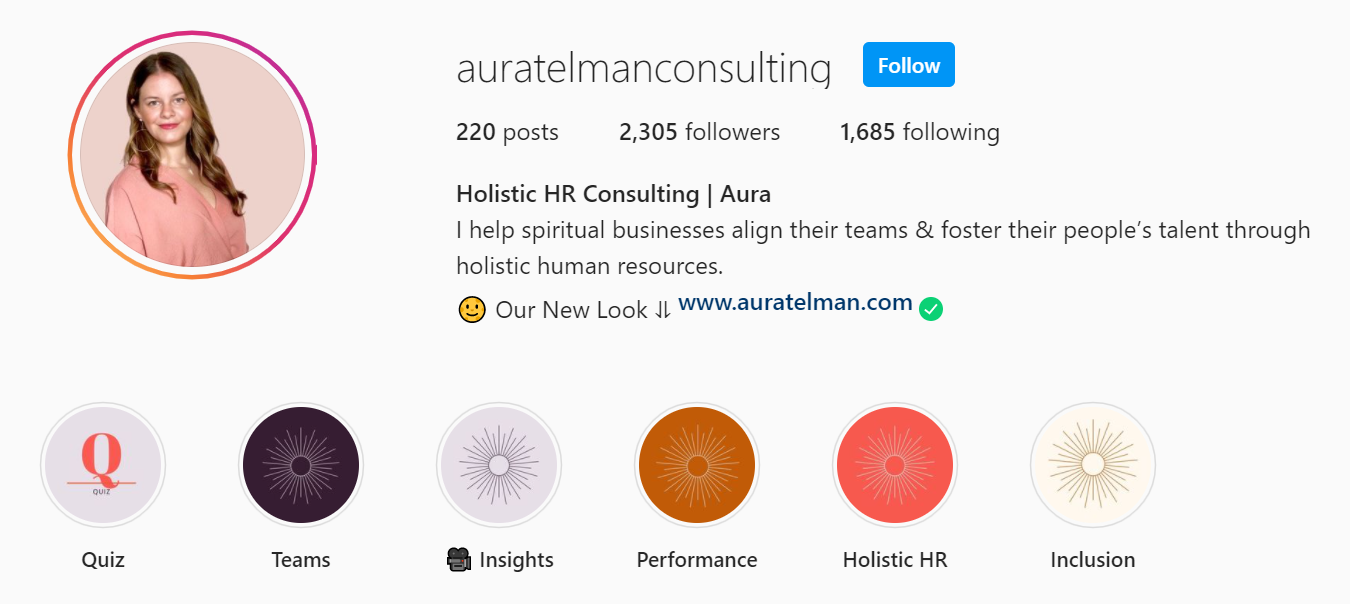 Aura Telman works with faith-based and spiritual-focused businesses "to align their teams, and foster their people's talent, so they can fulfill their mission, and amplify their vision". You'll be able to take a quiz on her site, discovering how your own authentic spirit can help you own your leadership journey.
ABOUT RETORIO
Customer-centric companies like Happycar leverage Retorio to support their own talent management teams. Retorio's video-based AI was featured in TechCrunch, Spiegel, ARD, BBC and Süddeutsche Zeitung.
Posts You May Like: