A more thorough candidate assessment process which takes less time. Impossible, right? Not anymore. In our digital world with advancing technology across all industries (including HR), this seemingly inconceivable feat can be accomplished.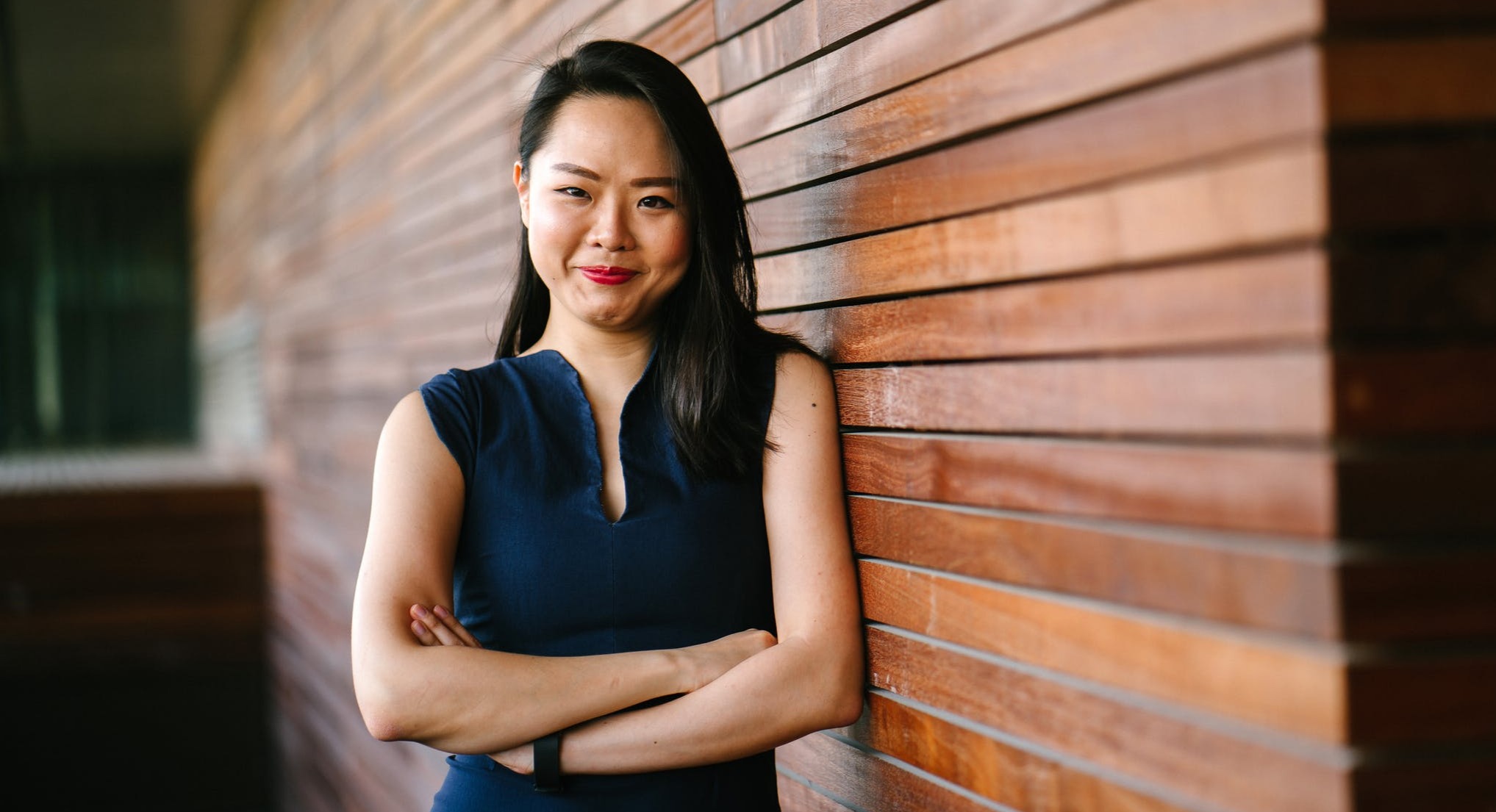 Great talent is scarce
The (Improved) Candidate Assessment Process
Candidates can be tested on particular skills and cognitive abilities, having their personality profiles created instantly. Interactive assessment games engage candidates, while recorded videos give evaluators the convenience to carefully review more top candidates than possible through phone or in-person interviews.
In this article, we give recruiters advice on how to carry out comprehensive screening in order to find top talent faster and more efficiently
1. Content | Ask Relevant Questions
"What are your weaknesses?"
Some interview questions are outdated, lead to rehearsed, eye-roll-inducing answers, and are inefficient at really getting to know a candidate. Instead, ask questions that reveal the candidates' inner motivations and values, and questions directly related to the tasks of the job. For example, if the role is a sales position, ask a question about how the person dealt with a challenging client or the steps they took leading up to their most successful deal. Although people have similar motivations and needs spanning across generations, it is important to also consider traits of the generation you are hiring from. For example, take a look at these questions aimed at Millennials.
After asking your questions, it is important to analyze the answers to see what traits they reveal (This comes in Step 3).
2. Method | Assessment & Video Interviews
Traditional ways of conducting interviews are no longer the most efficient solution in candidate assessment. This is due to interview bias, not properly understanding candidates' weaknesses and a lack of soft skills assessment. LinkedIn's Global Talent Trends 2019 Report states that although companies rate soft skills as highly important, very few have processes in place to evaluate them. Today's digital world has changed this, as technology is now able to gather numerous candidate data and instantly produce insights and evaluations; for example, a 10-minute candidate video interview can reveal a lot of information about soft skills and personality traits.
Video interviews are also cost and time effective. Instead of making phone calls or calling in candidates for in-person interviews, thousands of candidates can record 10-minute videos, savings recruiters valuable time.
One-way Video Interviews
Nowadays with global companies, you don't have the luxury of an in-person interview during the early stages of recruitment. Instead, pre-screening has to take place virtually or over the phone in order to consider more remote candidates. Video interviews are especially valuable for those candidates applying for sales or communication roles where they will face clients (whether in person or through video). It allows an opportunity to assess presentation skills; can they keep the audience engaged while speaking coherently?
Here are the most important benefits:
Cost and Time Effective
Video interviews are more cost and time effective than traditional phone or in-person interviews. After Hilton adopted a video interviewing platform, it cut recruitment time from six weeks to five days.
It's The Trend
Video suits Gen Xers, Millenials and Gen Zers who are increasingly entering the job market and who use video in everyday life; they are comfortable with video, and many would like to work for a company which embraces technology, meaning they may even be impressed that your company uses video for the screening process.
Video use isn't just for FaceTiming mom or personal use anymore—more and more people are doing business virtually through video communication channels, and this is not likely to stop anytime soon.
Convenient for Both Recruiter and Candidate
One-way videos (as opposed to two-way interviews between a recruiter and recruitee) have an added benefit in that reviewers can watch the recorded candidate videos on their own time. They do not have to listen "live" to the candidate. Moreover, they can replay a certain section to make sure not to miss details in candidates' answers. These interviews also enable collaborative recruiting since more than one evaluator can assess a candidate, leading to multiple opinions.
Can Engage More Passive Candidates
Through the convenience of one-way interviewing, even passive candidates can take the time to record interview responses. Introverted candidates may also benefit from recorded video interviews since there may be a certain time (usually 30 seconds) to process a question and think of an answer before responding, whereas, in a "live" interview, a candidate may feel the need to respond immediately without such a preparation pause.
Choose the Right Candidate Assessment Tools
Candidate assessment tools can be in the form of tests especially assessing certain skills, or testing general cognitive ability or personality. These tools have benefits in that they can be a quick way to gather quantifiable, objective information about potential employees.
Artificial intelligence can process data to form valuable details about job applicants. With the increasing amount of this technology being introduced to the market, it is important to choose the right assessment technology for your recruitment process.
Through a survey of 9,000 global talent leaders and hiring managers, the LinkedIn Global Talent Trends 2018 Report found that 59% of respondents believe soft skills assessments are the most useful interviewing innovations.
Whatever tool you choose to use, make sure that candidates will not hate it! It's important to choose something that will not lead to negative user experience.
3. Evaluation | What the Data Shows
While evaluating candidate answers, look out for specific traits such as adaptability which suggests that this person is open to learning new skills, a valuable trait in this day in age where advancing technology constantly forces us to accept new ways to work. Adaptability also indicates the candidate would be a good problem-solver.
Look for potential, not just the role the candidate is applying to, but also if they were to get promoted. Do they have the potential for a future leadership role at this company?
66% of employers will train and hire workers who might not have all the skills for the job but show potential.

Technology can be a great help to a recruiter in providing quick and valuable insights about candidates' skills. This can be in the form of psychometric test results or personality trait profiles created from candidate videos. Recruiters can use these resources as part of the criteria to decide if candidates should move onto the next hiring round.
TIP 1: Consider a collaborative approach towards candidate evaluation so that you can have multiple opinions if they would be a good fit. After all, the potential future employee would likely work with different people in that company. With one-way recorded video interviews, it is easy and convenient for multiple team members to review a candidate.
TIP 2: Consider artificial intelligence. While it sometimes is hard to get all the people in one room together, new approaches, such as assessing personality with AI can help you to get the opinion of more than 1,000 people in seconds.
Applications screening can be a comprehensive, yet time-efficient process thanks to technology, placing importance on asking the right questions and choosing the right assessment tools for the position.
Try out Retorio today to see how this recruiting and assessment tool supports your candidate screening needs.
References
Knight, Rebecca. "How to Conduct an Effective Job Interview." 23 Jan 2015, Harvard Business Review, https://hbr.org/2015/01/how-to-conduct-an-effective-job-interview.
Lobosco, Mark. "LinkedIn Report: These 4 Ideas Are Shaping the Future of HR and Hiring." 28 Jan 2019, Linkedin Talent Blog, https://business.linkedin.com/talent-solutions/blog/trends-and-research/2019/global-recruiting-trends-2019.
Ignatova, Maria. "The 4 Trends Changing How You Hire in 2018 and Beyond." 10 Jan 2018, LinkedIn Talent Blog, https://business.linkedin.com/talent-solutions/blog/trends-and-research/2018/4-trends-shaping-the-future-of-hiring.
"HireVue Honors IBM, Hilton Worldwide, Vodafone and Ten Other Customers with 3rd Annual 'Digital Disruptor' Awards". HireVue, 20 June 2016, https://www.prnewswire.com/news-releases/hirevue-honors-ibm-hilton-worldwide-vodafone-and-ten-other-customers-with-3rd-annual-digital-disruptor-awards-300287248.html
"44 Percent of Employers Plan to Hire in the New Year, According to CareerBuilder's Annual Forecast." 9 Jan 2018, PRNewsWire, http://press.careerbuilder.com/2018-01-09-44-Percent-of-Employers-Plan-to-Hire-in-the-New-Year-According-to-CareerBuilders-Annual-Forecast.