When a person joins a company, they're hoping to not only to contribute, but to grow. Training Needs Analysis (TNA) (also often called 'skills gap analysis') supports teams and companies to address gaps between current skill levels and where they need to be. It's a helpful tool for pre-employment assessments and other recruitment efforts in talent search. In this era of remote and AI recruitment, this feedback system can be the most effective method to have recruitment managers, teams, and team members appraise skillset.
It's leveraged by a company or a department within an organisation to learn more about the skills, knowledge, or abilities that it needs to remain effective. The frequency is up to the managers or recruitment strategy, but it does involve time. Investing in assessing skill gaps within teams means huge cost-savings in the recruitment process.
It also means financial savviness. In 2018, companies in the medical, financial, and internet sectors paid several billion dollars in compliance-related fines, most of which could have been prevented with targeted training supported by a needs analysis.
In terms of job search and skill assessment, AI has greatly changed the landscape. According to a Korn Ferry Global survey, 63% of respondents said AI has changed how recruiting is done in their organizations. CEO and co-founder of Ideal, Somen Mondal, tells Vox, "Companies just can't get through the applications. And if they do, they're spending — on average — three second. There's a whole problem with efficiency." In short, skill sets are not be throughly analzyed.
This makes it nearly impossible for hiring managers to assess existing skillset----but also forecast what training would be needed to get an otherwise great candidate up to speed. This is especially important in recruiting for leadership roles. Succession planning, for example, often includes finding a great applicant. However they may need some training before their first day in managing a team. 62% of employees claim they would be 'significantly more engaged' at work if their company has a succession plan. By having a plan how to internally mobilize employees, organizations decrease employee turnover.
The first step to create a stronger workforce: assess skillset during the hiring and recruitment process


Training Needs Analysis (TNA) operates on three levels:


1. Organizational level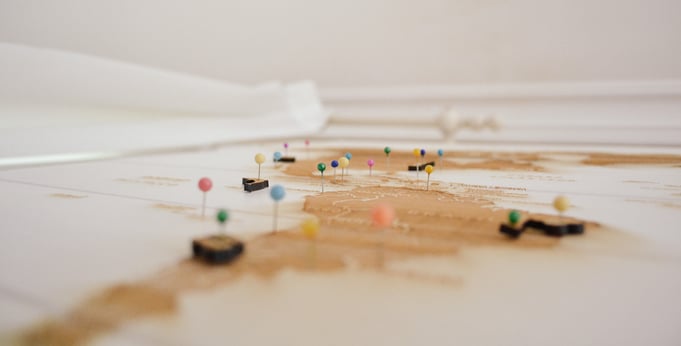 Understand how the training fits into organizational systems and strategy by considering:

How do managers support optimized (department name) training?
What internal training resources are already available?
How were internal training resources used?
What weaknesses exist within the organization?
This part of the level is about the birds-eye view of the company. It's about creating context. Giving an employee or team member the overall goals of the organization. Assessing an applicant during the recruitment process could also include presenting the department's objectives. These objectives should show how they relate to the company's overall goals. If they're working in a subunit within a team, objectives should tie in with both the department and the wider organization.
2. Task level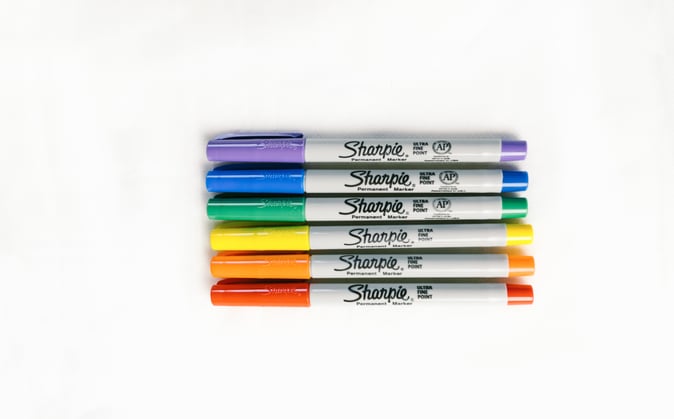 With the job descriptions created by department managers and recruitment managers, the task level determines the specific skills needed. It can also be beyond hard skills, but can venture into the realm of soft skills, such as being charismatic or particularly empathetic. Task level also includes knowledge, certificates, or other kinds of abilities needed to complete tasks.
What tasks are needed to excel at this job?
Which knowledge or skills are the most difficult to learn/prone to errors?
How might requirements evolve in the future?
When conducting an interview or a pre-employment assessment, recruiters need to pick out the skills, knowledge, and abilities that are the non-negotiables. If they're a software developer, for instance, they need to know how to code in Python. If they're a team manager of software developers, they may need managerial experience.
AI-enabled recruitment supports this process. It not only helps in landing a qualified candidate, it enables a smoother workforce planning process. It's able to quickly assess whether a candidate possesses certain hard skills. For example, Ideal , an AI startup, uses artificial intelligence to scan through thousands of resumes to find the right match, reducing resume screening costs by 75%. This allows recruiters to save time and focus on a position's other needs: analyzing work output, creating new positions, and relocating employees from one office to another. With AI to save time in resume screening, hiring managers are able to identify training gaps.
3. Person level



Identify the person who may need further training. Perhaps there is an individual who fits the description but lacks a few skills. It may be worth it to the company to train them by sending them to a workshop or hiring a coach, rather than prolonging the candidate search.For managers and recruiters, they must quickly ascertain how open the candidate is to learning new skills.
AI recruitment is a helpful method in this step. Understanding a person's values and personality enables a hiring manager to understand a person's openness. A personality pre-employment assessment gives recruiters insight. They take into account the expected performance output and measure the previous performance of the person in correlation with how quickly and/or fervently they acquired skills in their previous position. A smart recruitment strategy ensures that training will bridge the skill gap. During the hiring and recruitment process, this kind of step is familiar: observing past performance, checking with references, or customer feedback to check how they could thrive in a role.
Important questions to ask:
What are the employee's most prominent characteristics?
Are they motivated to learn?
What are their particular learning styles? Are they aware of what those may be?
By the end of this exercise, you will have a good understanding of what your training needs are, the resources you currently have available to meet those needs, and any obstacles you'll need to overcome.
In the case of customer support staff, you may be hiring people who have no experience in the field, so your training needs are easier to determine. Or, you may be running training courses for more experienced support staff, who you want to take to the next level. Identifying gaps in this case may require more thought and discussions with the employees themselves.
After Assessment:
Once you gather information on the skills gaps between what a job requires and the current levels of knowledge, skills, behaviours and attitudes, document it. For each candidate or existing employee, you can create a file on the ATS system or use Retorio's built-in candidate profile. This can be used to work with the manager to ensure training needs are met. They can identify where the knowledge gaps are; working with HR, they can decide which training is needed.
At each step of the process, it's important to keep information centralized. That way it can be easily accessible as an employee grows with a company. It can be used for further analysis when considering an employee for a new position. It can also be useful for when giving employees their annual review.
Once results from the TNA have been completed, managers and selected applicants can meet to discuss training options. Managers can use this time to ask some questions about their openness to learn. The manager should also remind the applicant/employee that their development is meant to support the company's business objectives. Underscore the value they present to an organization, showing them you believe in what they bring to the team.
Companies like BMW and Lufthansa, leverage Retorio's AI to support their own talent management teams. Our video-based AI was featured in TechCrunch and Süddeutsche Zeitung .
Popular Posts You May Like: