We know plenty of companies are struggling to find the "new normal" right now.
Employees and their families may be feeling a bit uncertain about the future. The economical, professional, and societal impacts of the crisis are felt: schools, stores, and workplaces are moving to remote classrooms and offices. The urgent needs of people are at the heart of the near-global lockdown.
We know companies support the livelihoods of their employees. And employees often have families (and/or fur children) that depend on their income.
Therefore, we're acting to support companies during this time.
Yes, free. No strings attached.


Why do companies need Retorio?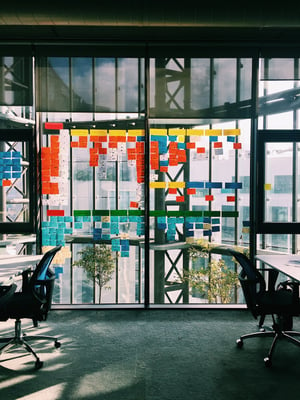 We've been saying this for about a year now, but the current situation is *really* highlighting why recruiting and talent management needs to be digital.
Retorio uses video recruiting---short video clips, AI, and advanced psychological research to find, identify, and develop talent. This is all done remotely, with both desktop and mobile, and feedback is quickly given back to candidates and recruiters. No scheduling is needed, as candidates simply hit "record" and submit responses. Recruiters tailor questions and can quickly view which candidates closely aligned to their needs.
Our digital product frames the individuality and the humanness of each candidate.
That's the next phase of Hiring 2.0. This is the chapter we're moving into.
Video, remote, and mobile.


Video conferencing tools, like Zoom, have skyrocketed in usage. Microsoft's Teams saw a 500 percent increase in meetings, calls, and conference usage in China. In the US, it's doubled. But it's not only corporations changing, people are simply wanting to connect more. People use video for a remote dinner with friends. Zoom, Houseparty, and Instagram Live are becoming popular tools for people to gather informally. The craving for human connection is quickly becoming apparent.
That's why we built Retorio, so companies could connect with candidates---as a human, not as a piece of paper.
On the other side of things, we've worked hard to ensure companies are "future-proof", by making remote recruiting possible. We've made sure it can be done via desktop or mobile, and capabilities are AI-powered---like quickly going through volumes of applications.
Now, with so many companies working remotely, they may not have the digital infrastructure in place to do essential tasks, like recruiting or team building.
That's why we believe 2 months of Retorio can make a difference.
We're not only helping companies now to interview candidates and develop in-house talent, but we're preparing them for the next chapter of the "new normal".
Message us if you have any questions

Here to help,
the Retorio team
Companies, like BMW, leverage Retorio's AI to support their own talent management teams. Our video-based AI was featured in TechCrunch and Süddeutsche Zeitung .
Popular Posts You May Like: