How often is it, that volume hiring can become quite overwhelming at times?
As we know, recruiting is both time-consuming and quite challenging for recruiters indeed. Therefore, when hiring on a larger scale, it is usually the time to implement technology into the recruitment process to make the recruiter's job a lot faster and easier.
This is where artificial intelligence (AI) steps in to speed it up.
Having AI in recruiting, increases the rate of efficiency during bulk hiring and enhances the overall hiring experience for both the recruiters and the candidates.
What's in this post?
Incorporating AI into your volume process
When it comes to KPIs, recruiters are, the majority of the time, judged by two metrics: the time to hire, and quality of hire, hence why a lot of the time heads of talent are constantly asking themselves "How can we make recruiting efficient and effective?" Well, AI can very well be your answer. When experiencing volume hiring, the key is to find as many potential candidates as possible that will match your company's target profile.
When your company decides to go into volume hiring to recruit (potentially thousands) of candidates in a set period of time, it is important to know that efficiency is what will get you the best hires.
Over the last few years, several companies have turned to AI to improve their recruiting process. Finding the ideal candidate used to take hours of reviewing applicants, phoning the potential candidates, and setting up interviews.
On top of that, high volumes of hiring play a significant role in your candidate's experience. Oftentimes, candidates can end up feeling overwhelmed with the process just as much as recruiters would. With the long process and almost no time for feedback to the candidates – it all adds up to a potentially negative and frustrating experience.
Throughout the process of volume hiring, the candidate's experience matters.
According to research at IBM, 60% of applicants share with their family and friends their experiences, thus a bad one can have far-reaching effects.
In other words, how your company handles applicants today will have an impact on your ability to acquire talent tomorrow.
More than efficiency is involved in volume hiring. Speed is important, but not at the expense of the fair, unbiased information you need to make the best screening choices.
Based on the Big 5 personality (contentiousness, extraversion, agreeableness, and neuroticism) based on decades of neuroscientific study, it lets recruiters look beyond resumes and the typical assessments of human potential. Instead, AI technology focuses more on the strengths of the candidates that would bring value and success to your company in the long run and become one of your top performers based on your company's target profile.
However, now that new technology comes into existence, AI (Artificial Intelligence) is here to change the volume of hiring game up for good. So, how does AI help you in this process?
AI helps to streamline the recruitment process. We can all appreciate our tasks being easier to complete. Not only does it save you time, but also your energy that can be put into completing other tasks throughout the workday. Therefore, AI can make recruiting a seamless, and smooth action.
Thus, when it comes to volume hiring, AI will be able to spot your potential top performers and ideal candidates within a short amount of time no matter how many applications you receive. It screens personality, behavior, and how well a candidate will fit into your company's culture from internal and external talent pools for your current vacancies with efficiency.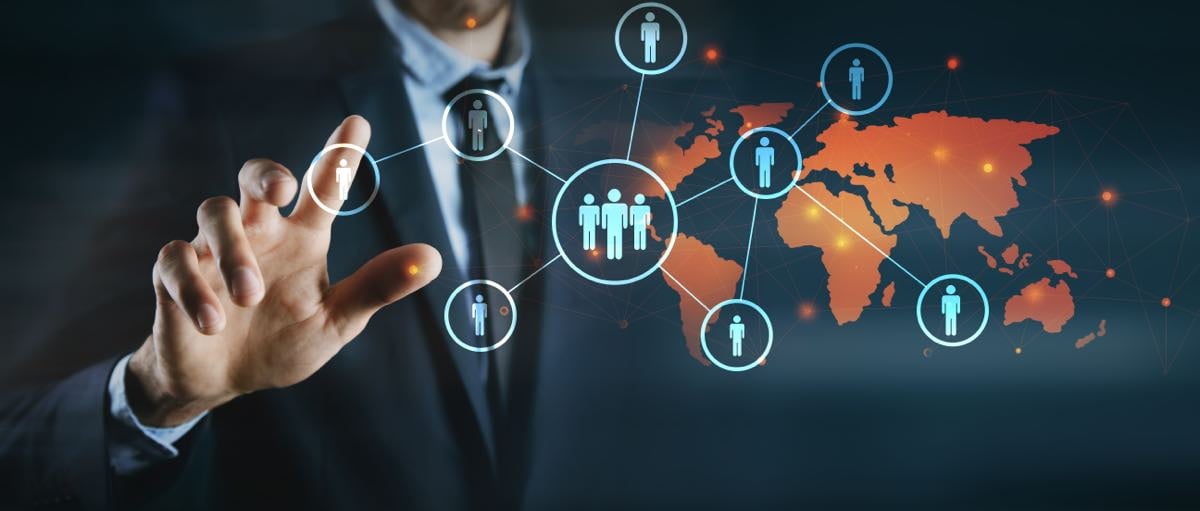 Hence how AI helps you spot the talent you need quickly – saving time and energy for fellow recruiters. Through a conducted survey, selecting the best individuals from a wide application pool is the most challenging aspect of the job for 52% of the talent acquisition leaders.
As we know, the traditional hiring process can fast become a tedious task that is repetitive and does not always guarantee a successful outcome for your talent pool. With the reliable help of AI, volume hiring can be conducted with minimal effort, resulting in high-quality hires. This includes removing any unconscious bias that can affect the recruitment team's hiring decision.
Not to mention, the Covid-19 pandemic has taken a toll on the way recruiters handle high-volume hiring. In this article, Retorio further discusses how your company can best handle the high velocity of candidates with the help of AI.
Volume Hiring with Retorio
Volume hiring can be very challenging indeed, hence why we could all use a little help from AI to make the lives of recruiters easier and more effective. With Retorio's behavioral intelligence platform, companies can easily spot and hire their ideal team in just a matter of time. Retorio's platform enables you to screen candidates that ideally match the target profile you are searching for.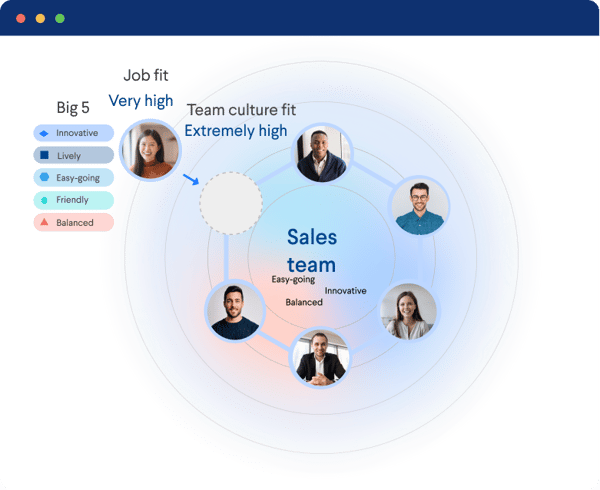 And what's more, your candidates can receive instant feedback on their video assessment once they're done. Retorio sends in a report displaying their natural strengths, and demotivating, and motivating factors for them in a workplace environment.
Therefore, candidates will be able to learn more about themselves and take away something useful from this AI-led process whether they are hired or not. This not only leaves them a positive impression of your company but would also be beneficial for the reputation of your organization and gives candidates a higher chance of returning for a second chance at your company for future open positions.
AI is the new game-changer of the up-and-coming years in businesses all around the world to solve the problems that come with mass recruiting. Along with the time spent recruiting your best candidates and screening thousands of CVs, AI offers countless opportunities to enhance the hiring process and correctly manage employment by automating laborious and repetitive processes and making them more enjoyable and efficient all at the same time.
Most significantly, AI enables your recruitment team to concentrate more on building relationships with people and enhancing your employer's reputation, making future hiring easier and more successful with each hire.
To learn more about how you can implement AI in your company now and make the best of your volume hiring – click on the button below!
ABOUT RETORIO
Companies like Happycar, leverage Retorio's AI to support their own talent management teams. Our video-based AI was featured in TechCrunch and Süddeutsche Zeitung.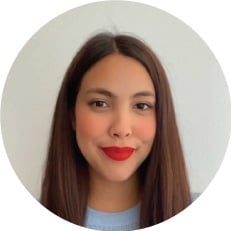 Anna Schosser
I create engaging and informative content about the importance of artificial intelligence and video-based AI technology for recruitment. I discuss cutting-edge AI developments and new technology with storytelling skills.