A happy workforce doesn't rely on taking a fast pre-employment assessment or a slow lunch. The world's happiest countries may have something to share with us in how to create happier workplaces.
The happiest countries work to create healthy social networks. This can be seen with their ample family leave, accessible medical care to support their own health and the well-being of their loves ones, and paid time off for leisure and family time. With greater social support, a person is likely to feel satisfied in their lives. The definition of happiness is feeling satisfied and fulfilled. Research at Harvard shows that the greatest predictor of happiness is good social relationships. The study, started in 1938, tracked the lives of 724 men for 75 years. It found that good relationships are the key factors that matter the most for long-lasting happiness.
The World Happiness report states that there are 6 elements of well-being, all of which can impact how people feel about their lives:
GDP per capita
Healthy life expectancy
Freedom to make life choices
Social support
Generosity
Absence of corruption
The report rates the countries based on different aspects of social environment, such as having a network of people to rely on, possessing a sense of freedom to make key life decisions, generosity and trust.
The report takes into account are risks like discrimination, low income, unemployment, separation, divorce or widowhood and general safety. These are variables that greatly affect an individual's happiness.
Here's what the happiest countries in the world can teach hiring managers about the workplace.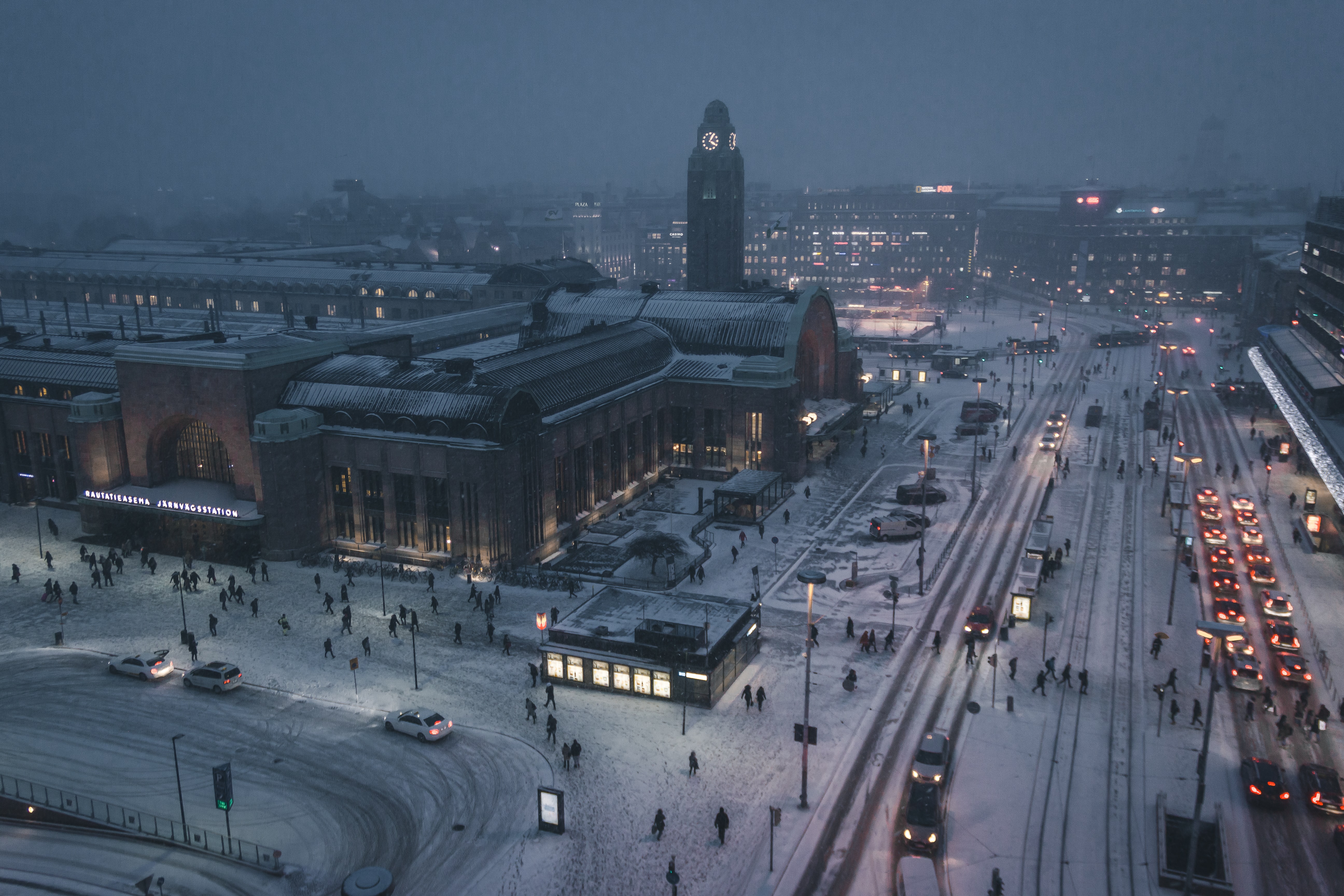 Finland
In general, Fins have a certain willingness to help their neighbors and rely on their institutions to work in tandem. "This delivers a heightened sense of belonging, and pride in what they have been able to achieve by way of mitigation. These gains are sometimes great enough to compensate for the material losses." Social fabric of dependency and belonging contribute to how happiness is found in the workplace.

In Finland, work-life balance is a big topic. Finland takes this balance seriously. If they're feeling stressed, they strap on a pair of boots and skis and head to nature. Though their weekly working hours don't differ too much from the EU average, 78% of men and 73% of women work, which means a high rate of participation compared to the EU average.
For family leave, options are ample. Every child under school age is entitled to municipal day care. Day care centers and play groups are organized. A family's income levels impact the fees they must pay; if they're earning less, they pay less. With options available, Finnish parents have the possibility to work comfortably from their office or home.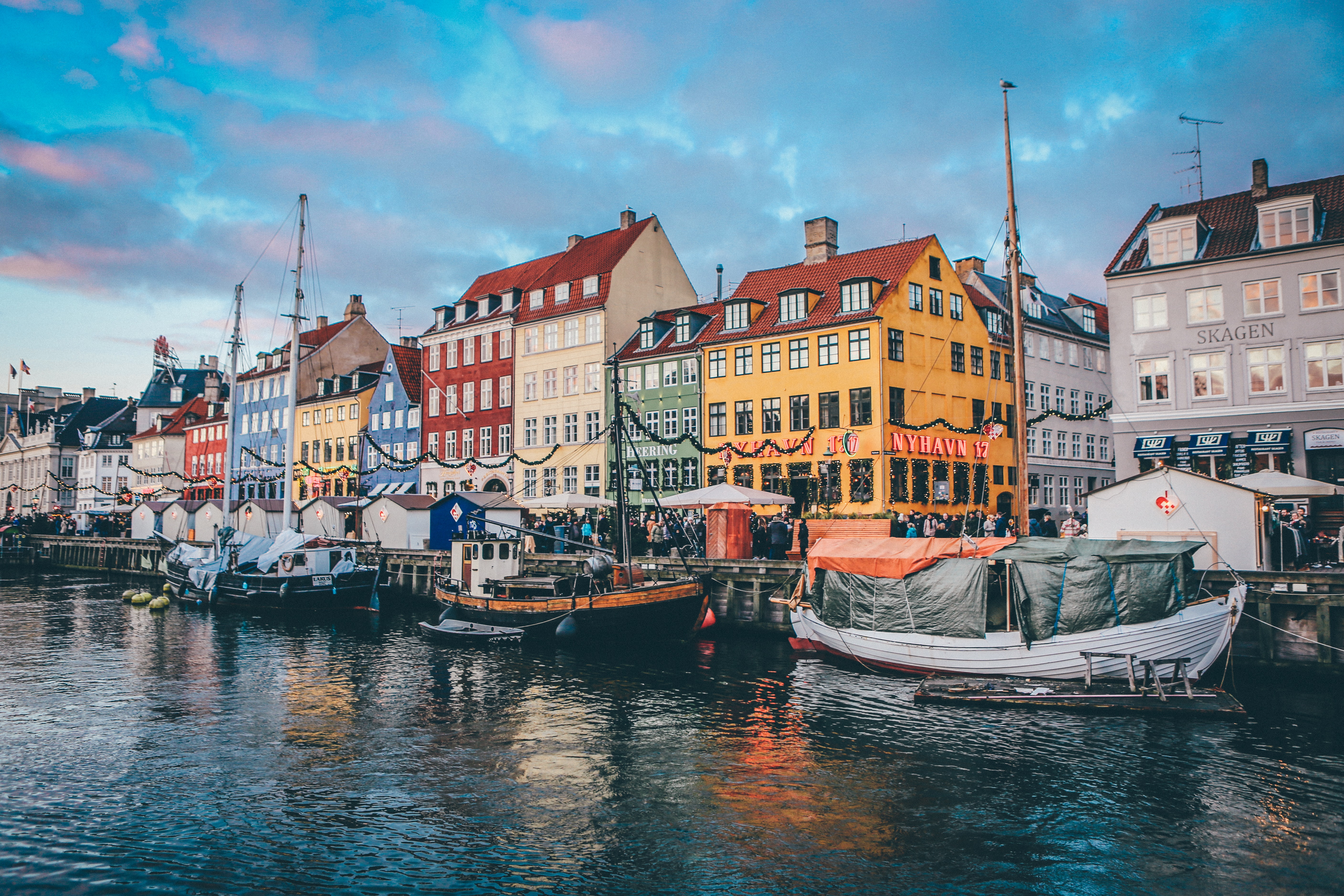 Denmark
With an average of 33 hour work week, $20 minimum wages, free medical care, university and child care, it's not difficult to see why Denmark would rank high on the happiness index. Their quality of life is influenced by ensuring a work-life balance. It's also influenced by the values that are exhibited in the Danish workplace.
At work, autonomy is a highly-valued attribute. Workers possess ownership of their work and are able to direct their own work lives. Stiff hierarchy doesn't exist within the workplace. This makes communication and feedback free between juniors and seniors. Leaving around 4pm is the norm. If people are working overtime---past their 33 or 37 hour week---then it's just an example of them not managing their time wisely. Working overtime isn't a badge of glory like it is other countries, like the United States.
Like in Finland, a healthy work-life balance is supported by family services. Employers encourage workers to spend more time with their family with paid time-off, organizing social activities, and other family commitments. Access to affordable medical care for their families means less stress to take to the workplace or to home.
As a general cultural tone, empathy is the mood. Danish school children are actually taught in school about empathy and how to interact with others.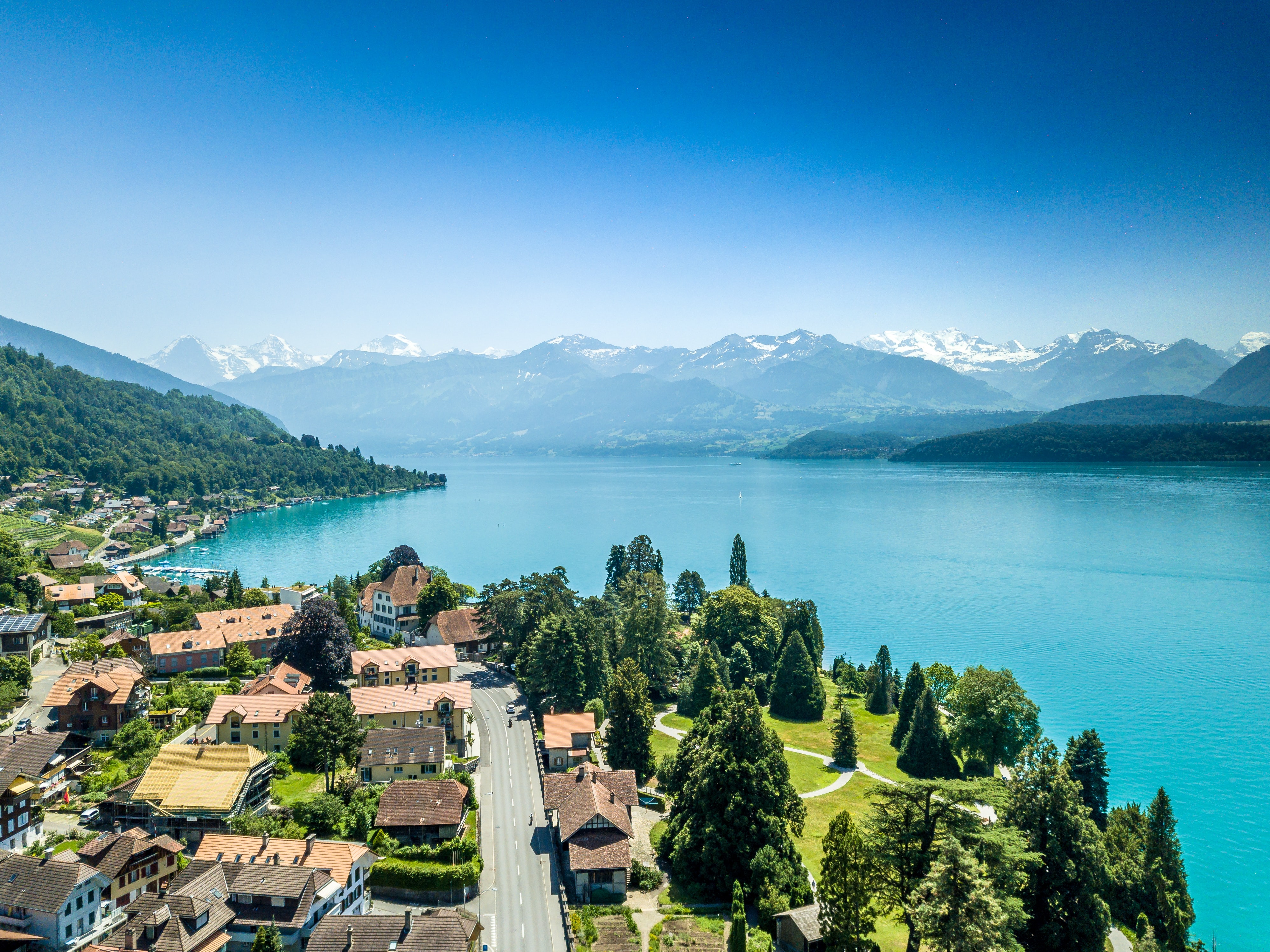 Switzerland
In Switzerland, respect for the rules is a key dynamic. This can sound tedious, but the Swiss show rules can guard your happiness. With high-quality medical care, family leave, and a mandatory 4 week paid time off, it's easy to see why. Respect for the rules means arriving at a meeting is unacceptable. But it also means leaving for lunch on the dot and not coming back a moment sooner than your allotted lunch time. You can use lunch as a way to swim in the lake or spend it with your family.
The Swiss may work longer in some industries. It's not uncommon for those industries---likely banking---to have workers put in more than 50 hours a week. On average, the Swiss work 41.5 hours a week. 94% of Swiss workers also cite they stating that they know someone that they could call on if they experienced a crisis. Feeling connected brings happiness to their social lives, but also in their working lives.
With rules, this company offers flexibility in how people want to spend their work week. Working part-time is totally acceptable. People can decide how often they want to work, receiving the freedom to choose what's right for them. With this kind of flexibility, it's easy to understand why Switzerland is among the leaders in many global rankings on Research & Development, innovation, infrastructure, universities and competitiveness.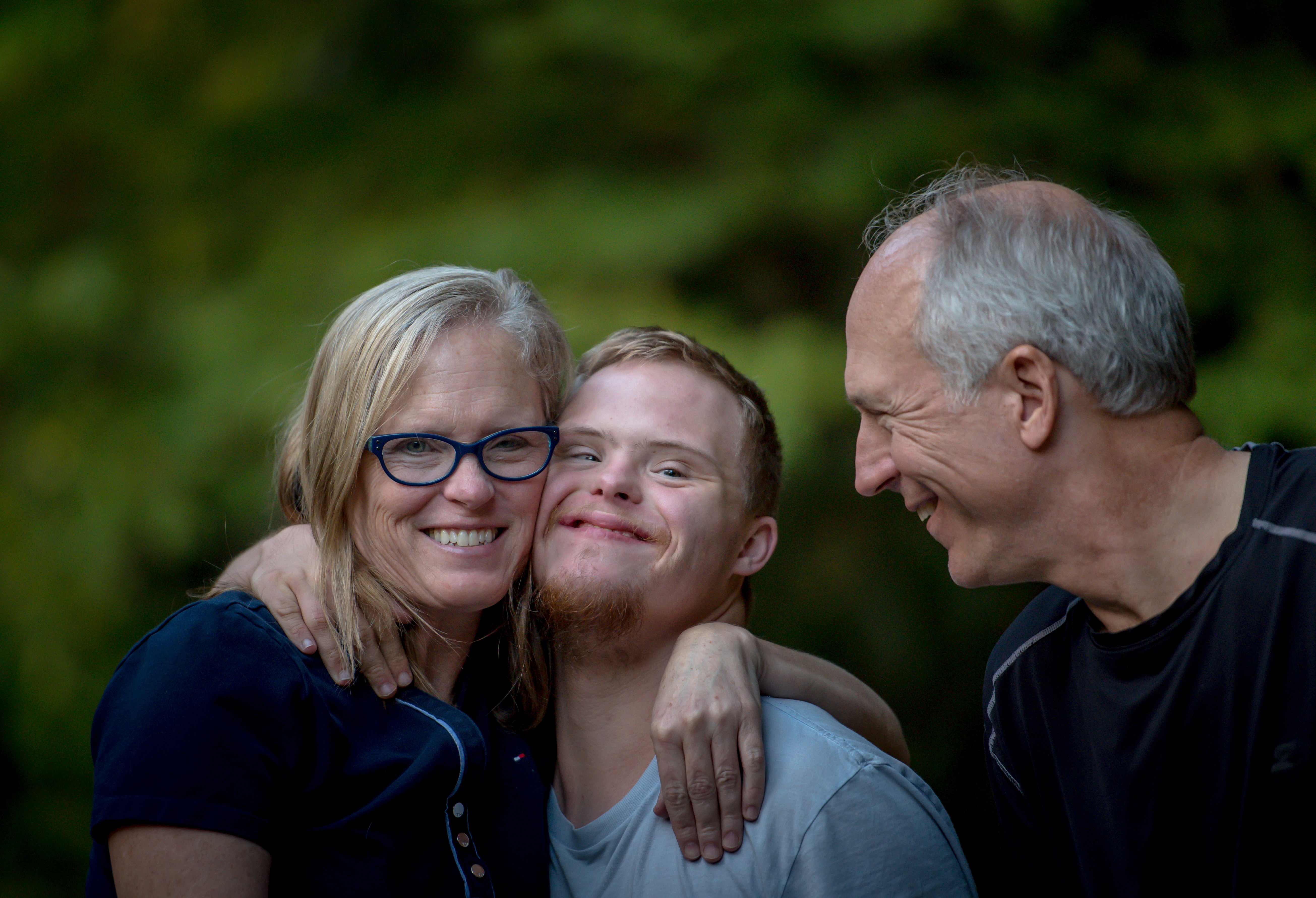 In summary, when it comes to happiness, when employers encourage strong employees to form strong relationships with their family, friends, and community, they're likely to be more satisfied in their lives, including their work.
Companies like BMW and Lufthansa, leverage Retorio's AI to support their own talent management teams. Our video-based AI was featured in TechCrunch and Süddeutsche Zeitung .
Popular Posts You May Like: