Empowering company
culture and performance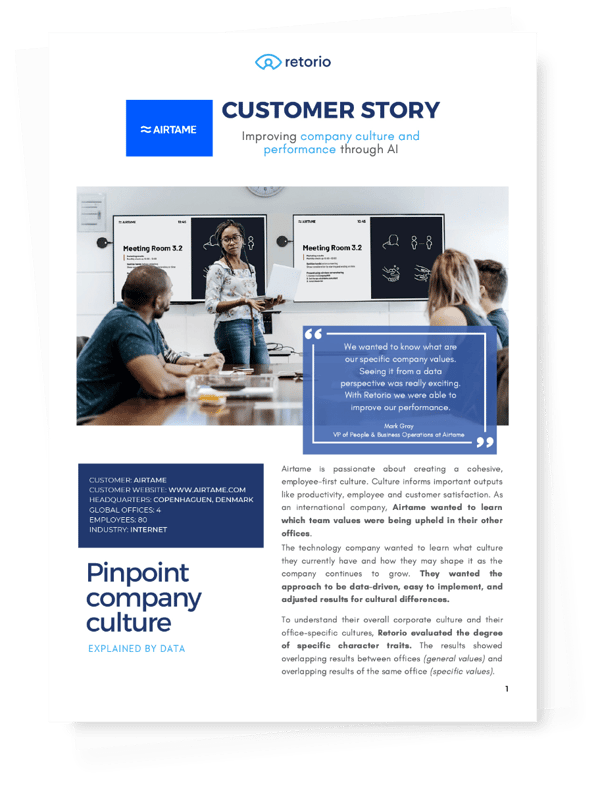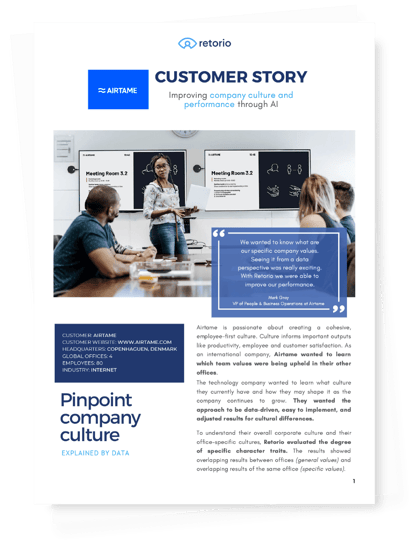 Airtame is passionate about creating a cohesive,
employee-first culture. Culture informs important outputs like productivity, employee and customer satisfaction.
As an international company, Airtame wanted to learn which team values were being upheld in their other offices.
Leading companies use Retorio to explain, predict & shape behavior.