Behavioral intelligence refers to the capability to combine cognitive intelligence, emotional intelligence, and context to...
Explain existing behaviors

Predict future behaviors

Influence behavior
In a wider sense, Behavioral Intelligence enables organizations and individuals to activate the best version of themselves, build dynamic capabilities, and become effective in accomplishing individual and organizational goals.
Rooted in Military Strategy
Like many other impactful methodologies and technologies, Behavioral Intelligence is rooted in the military. Military strategists developed, introduced, and applied Behavioral Intelligence to discern the root causes of intentions and actions of enemy combatants. This type of intel was invaluable for US special ops who executed and prepared for risky operations. Being able to understand individuals and their behavior in (cultural) context often made the difference between completing a mission successfully or losing soldiers in the field.
"With the right kinds of intelligence about the actions and behaviors of others, one can not only deconstruct behaviors to derive their root causes, thereby allowing one to understand the intentions, motivations, and plans of others, but one can even predict the future actions that the person will take."
(Psychology and Modern Warfare, 2013)
Behavioral Intelligence as a Service
Following its initial breakthrough in military strategy, various technologies tracking and interpreting behavioral data points have emerged to facilitate the dispersion of Behavioral Intelligence. These technologies benefit from the rise of cloud computing and recent progress in Machine Learning technologies. In the late 2010s, our own company Retorio, a University spin-off, started to commercialize Behavioral Intelligence and make it accessible to a organizations all around the world.
Today, 5 out of the 10 most profitable companies in Germany already use Retorio's AI-powered Behavioral Intelligence to explain, predict and (positively) influence sales performance, service quality, or leadership effectiveness.
As opposed to other psychological measures, behavior can be readily observed, much of it from a distance. Behavioral Intelligence requires no invasive psychological information about people. It can derive explanations and predictions regarding a person's behavior isolated from their biometric identity. AI can interpret and learn effectively by watching or listening to a person, while not recognizing the person's face or masking out factors like age, gender, ethnicity.
Thus, as opposed to conventional psychological frameworks and assessments, Behavioral Intelligence platforms, such as Retorio, tend to be highly considerate of privacy and data security and thus cater to imminent legal, regulatory & technological trends, such as GDPR and Web3.
Behavioral Intelligence Drives Routine Change and Organizational Transformation
Behavioral Intelligence technologies are taking center stage in culture transformation projects. For instance, Retorio's Behavioral Intelligence Platform predicts and influences employee behavior across new use cases, such as culture assessments (SPOT), talent acquisition (HIRE), and learning (DEVELOPMENT), for instance in order to build more customer-centric organizations.
Spot: Organizations around the world deploy Retorio's Behavioral Intelligence to quantify their culture and to derive culture targets. By identifying behavioral differences between top and bottom performers, they learn which traits and behaviors drive corporate performance.
Hire: Based on the internal behavioral data generated with Retorio, organizations learn to predict which talents align with their culture targets and they hire, onboard, and promote matching talents more effectively.
Develop: Organizations leverage their behavioral data to transfer success patterns among people. They use Retorio to influence behavior and to develop more talent into top performers.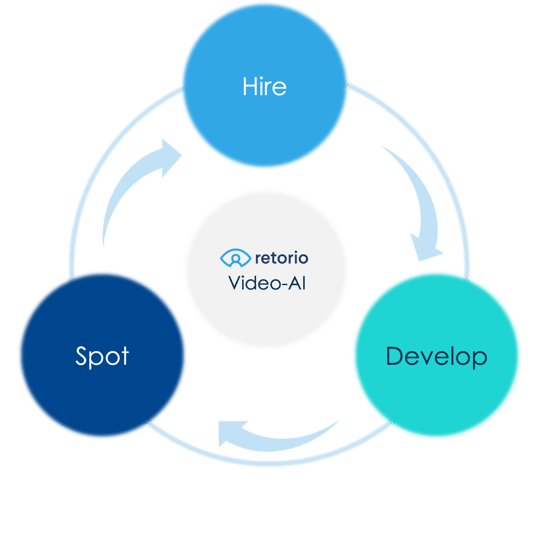 The combination of Spot, Hire & Develop results in a dynamic data-loop that results in more and more control about the transformation project.
Successful transformations require sustainable behavior changes, including the abandonment of deeply rooted organizational routines. In fact, routine change is one of the least understood dimension of change. As a result, most individuals and organizations are limited in their capabilities to reflect, maintain, and adjust their routines. Such, so-called "dynamic capabilities" require changes in mindlessly executed unconscious behaviors.
Behavioral Intelligence – the ability to combine, cognition, emotion, and context – empowers maintenance of functioning routines and abandonment of ineffective ones. Yet, such fundamental behavioral change cannot be achieved through "force". In fact, "overthinking it" hinders behavioral learning. Routine change requires interactive and corrective feedback, ideally in real time. It is often assumed that behaviors that are rewarded are more likely to occur in the future, behaviors that are punished are less likely to occur again. Yet, our own research shows that the effects of performance feedback on routine change tend to be complex and difficult to predict:
One critical issue with behavior change is feedback timing, task complexity and the extent to which a routine is rooted in team or higher-level organizational interactions. For lower level routines, reward or punishment feedback might have to be provided instantly to train the brain effectively.
Retorio offers scalable, effective, and cost-efficient role-plays and simulations that offer instant feedback and cue employees towards appropriate behaviors.
Interested in finding out more and seeing Retorio's Behavioral Intelligence Platform in action?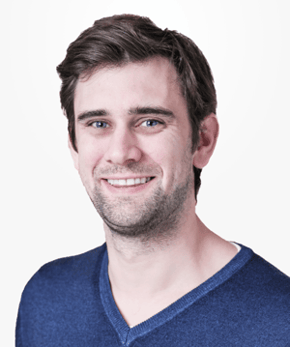 Dr. Patrick Oehler
Dr. Patrick Oehler studied information-oriented business administration at the University of Augsburg and Management & Strategy at the London School of Economics (LSE). Subsequently he completed his doctorate in Organizational Research at the Technical University of Munich, where in 2018 he founded Retorio together with his colleague Dr. Christoph Hohenberger. As Managing Director of Retorio GmbH, Patrick Oehler is responsible for sales, marketing, and finance, but also continues to play a key role in the development of Retorio's technology.