It can be challenging to keep up with the constant influx of new technologies that are being introduced into the market, each claiming to revolutionize the business landscape, and it can certainly be easy to become desensitized to these claims.
With 1.35 million tech startups around the world, technology is indeed a primary catalyst for change in this world.
And hence why it's even more important for tech sales representatives to stay informed about the latest developments and innovations in the tech industry with effective tech sales training.
Despite the fact that almost all tech sales organizations today offer training, most aren't interactive, tend to be boring, and thus not effective for the organization, or the trainees. In fact, just 12% of employees claim that they use the knowledge acquired through training to do their job.
So, how can tech sales organizations unlock value in their L&D programs and build their tech sales teams' skills over time?
What are the best tech sales training programs?
What's in this post?
What is tech sales?
Tech sales is the process of selling tech software or technology-related products to customers.

This can include hardware products like computers, software products like enterprise software, cloud-based services, mobile apps, and more. Tech sales also encompasses the sale of IT services such as consulting, implementation, support, and maintenance.
Some examples of tech sales companies include:
Asana: Asana is a B2B software as a service (SaaS) company that offers project management software as a subscription. This software platform helps teams collaborate, communicate, delegate tasks, create workflows, and stay on top of team to-dos.

Zoom: Zoom Video Communications, is known for its video software that dominated the online video call industry during the pandemic. Even in post-pandemic times, it seems they haven't let off the gas pedal, and users still cling to their platform.
Workday: Workday offers one of the top solutions in human capital management and human resources. Their software platform provides clear-cut solutions for payroll, onboarding, training, financial management, and other facets of HR.

What skills do you need in tech sales?
Tech sales jobs often involve identifying new sales opportunities and talking to clients about what kinds of issues they face and how your product could help. For some, this may look like cold-calling clients, connecting with past leads, or discovering new leads through networking.
The day-to-day of a tech sales job varies on what position the sales rep holds and seniority level, but one thing's for sure: strong soft skills are essential for a successful career in tech sales.
Some include:
| | |
| --- | --- |
| Communication | Being able to clearly and effectively communicate the value of the products or services being sold to potential customers. |
| Negotiation | Being able to effectively negotiate deals and close sales. |
| Relationship building | Building and maintaining strong relationships with customers and other industry contacts. |
| Presentation | Being able to effectively present products or services to potential customers. |
| Problem-solving | Being able to identify and solve customer problems with the products or services being sold. |
| Adaptability | Being able to adapt to changes in the market and the industry, as well as to new products and technologies. |
What are the best tech sales training programs?
The constant new technologies and shifting work environment are keeping up the pace of self-development for tech sales representatives in the pursuit to thrive in the competitive 'new world'.
This means technology organizations are investing in their sales training programs to stay competitive and focusing hard on diversity efforts to empower teams to continue delivering ongoing value for the business.
Tech organizations around the world have invested in various e-learning platforms as well as increased budgets for training methods, however, both aren't without their limitations. E-learning training programs are passive, lacking interactivity which keeps trainees engaged. In-person, traditional training tends to be costly, and flying in a coach annually doesn't foster an environment of continuous growth.
So what are top tech companies around the world using to upskill their tech sales reps?
The answer lies in artificial intelligence (A.I.) powered training software.
With just a piece of software, AI-powered video simulations allow anyone on their own to run the application and train skills at their own pace, in their own space. That's why video simulations are so widely used by airline pilots, disaster response teams, and other industries where trainees need to create real-life scenarios to improve their capabilities, such as decision-making (which is difficult in traditional, passive, training settings). Even in the medical world, schools are reaping the rewards of integrating video simulation into their learning programs where they lack labor capital and significant space.
Want to test A.I.-powered training software for yourself and assess your soft skills?
FAQ
1. How to get into tech sales?
There is no one easy answer to breaking into the tech sales industry, but there are definitely factors that can increase your odds. For example:
Leverage your sales experience
In tech sales, the focus is primarily on the sales process and the ability to effectively promote new products to companies. Therefore, it is not as crucial for hiring managers to see a deep understanding of the technical aspects of each product, as that can be learned on the job. Instead, it is more important to emphasize your previous sales experience and demonstrate your ability to sell effectively.
Network

Networking plays a crucial role in today's job market and is responsible for the majority of hires, 70% in fact. To increase your chances of landing a position in tech sales, it is essential to build connections with companies in the industry.

To start, ensure that your LinkedIn profile is current and professional. Then, reach out to individuals who hold the tech sales position you are interested in and inquire about their daily responsibilities. This will give you an understanding of the sales processes and strategies in the field, as well as the opportunity to develop relationships with individuals from various tech companies.

Train your soft skills
Soft skills have always been a vital aspect of career growth, but their importance in the current job market is more pronounced than ever. These skills are now considered essential across all industries. As digital advancements continue to accelerate, it's essential to possess relevant soft skills that will make you stand out to potential employers. According to Deloitte Access Economics, jobs that require soft skills are projected to make up two-thirds of all employment opportunities by 2030.
2. Is tech sales a good career?
Tech sales can be a good career choice for those who are interested in technology and enjoy sales. It offers the opportunity to work with cutting-edge technology and can be a high-paying field.
Tech sales roles can be challenging, but also rewarding as it is a fast-paced and constantly evolving industry. The role often includes building relationships with clients, understanding their needs, and matching them with the right products or services.
Additionally, the technology industry is a rapidly growing field, and the demand for tech sales professionals is expected to increase in the coming years. In fact, the technology industry has not just weathered the pandemic-driven disruptions of the past few years; it has flourished. Worldwide IT spending is projected to total $4.5 trillion in 2023, an increase of 2.4% from 2022.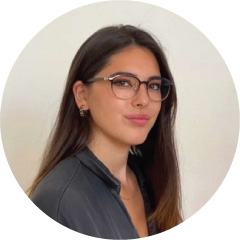 Briah Handa Oakley
I work as part of the marketing team at Retorio, conducting in-depth content strategy at the intersection between artificial intelligence and L&D. I cover emerging technology and the latest advancements in AI technology and ultimately fuse technical knowledge with storytelling skills.