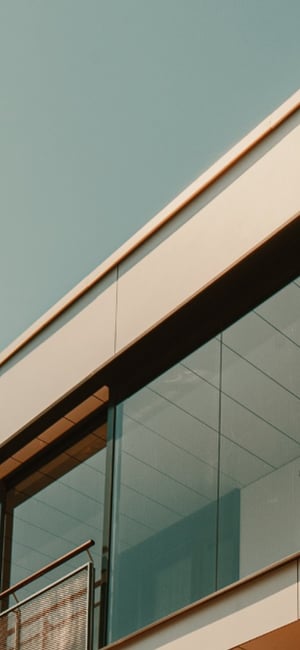 Proper
How Proper built its team of top talent
Proper
How Proper built its team of top talent
About Proper
Property managers around the world are faced with the same problems day in and day out, rent collection, time management, contract handling, and the list goes on. Proper was founded in 2017 with a mission to transform the way we live by making renting easy and efficient for landlords while creating the best possible experience for tenants. With a fully automated platform, the company takes care of all aspects of property management and automates the work associated with it, such as rent collection and adjustments, accounting, contracts, and much more.
Executive summary
Over the last year, Proper's client number was harmoniously growing and favorable, but the only concerning factor was managing and handling staffing issues. A particularly big focus for Proper was on sales hiring, and it was at this point that they decided that they needed to first understand what exactly to look for in candidates.
"We needed to identify a good salesperson - but that is no easy task," says Philip Adrian, Chief Operating Officer at Proper.
So as most other companies looking to grow their talent force do, the team at Proper began testing candidates through interviews, one by one. Then, they had a realization.
Proper's challenge
Understanding what makes a good salesperson.

How can we widen the talent funnel and hire high-performing salespeople within a 'manageable/small' applicant pool?
Key takeaways
The applicant pool widened by not only looking at CVs & experience but at personality traits and creating a faster, more qualified pre-screening.

'Hidden gems' were hired - new salespeople were hired that they wouldn't have considered usually, who went on to become their top-performing salespeople.
The strategy
Understanding what makes 'good salespeople': analyzing the success patterns and successful personality traits in their own salesforce.
"Basically the lightbulb moment was when we realized that we had no idea why our best [sales] people are even good - and why our 'not so good' people are not so good."
Proper finds "A players" by focusing their hiring decisions on personality and potential, rather than experience.
After reading literature and digging deeper into essentially what makes a good salesforce, Proper decided to do what most organizations don't do- identify key success patterns within their team, and get an understanding of what a good salesperson looks like.
Proper's team realized that they needed to understand how these people would fit into the sales role, the company culture, and consider how these factors would have an impact on their performance. "And that's when we started to play around with some ideas. I reached out to the sales organization and basically told them that we want to understand what makes you, you. And in turn, how we can look for that in future hires."
Looking for the 'It-Factor'
With the goal of understanding and benchmarking the traits that they carry within their current sales team, Proper decided to use Retorio's AI platform to analyze the personalities in their salesforce.
"We got our sales team to conduct an internal survey, and we got them to use Retorio" Philip recounts. And that's when the People & Talent team at Proper realized that they were onto something. "You could quite clearly see a very clear correlation for us to build benchmarks on."
To their delight, Retorio's results were providing the team with interesting insights into the personalities of their sales team as they'd hoped for. But it wasn't simply this - by using the AI platform, Philip and his team were able to debunk a lot of myths they'd subconsciously built about what makes a successful sales rep, which could have easily influenced their perception of future candidates.
After conducting the internal survey using Retorio's platform, Proper then benchmarked the results against company culture and had some further interesting findings.
"We actually saw that the old saying of 'salespeople are hyper competitive' was basically debunked."
Through analyzing the insights Retorio provided based on Proper's salesforce, they realized that their higher-performing sales reps actually were a lot less competitive than the others.
"The moral of the story for us was that a lot of these 'myths' or stereotypes don't hold true."
When set out to analyze the success patterns within their teams, Proper noticed it was less about whether or not the candidate had experience in the tech property industry before, and more about gauging whether or not their personality would fit into the company's role and culture. That ultimately gave them a better prediction for whether or not that candidate would thrive at their job.
Widening the talent funnel and finding 'A Players'
As a quickly growing tech company, it becomes increasingly crucial for Proper to widen its talent pool and be able to find the perfect match for its team. Like the majority of other companies looking to build their team with skilled workers, Proper's People & Talents team was under the initial impression that they should pick candidates based on relevant experience and skills.
So that's what they did - they began hiring by predicting performance success based on the companies the candidates had previously worked for. However, this didn't play out to be such an accurate measurement of success as they'd thought.
As a matter of fact, when a few promising newbies made their way into Proper's team with plentiful experience from well-known enterprises, these hires surprisingly didn't end up performing as well as they'd hoped for, despite their impressive profiles on paper.
Luckily for Proper, things started recuperating once they began implementing Retorio's AI platform into their hiring process. Once it began revealing how focussing on personality was much more valuable than simply looking at experience, they never looked back.
"What we learnt is that industry experience doesn't necessarily mean they will outperform the other workers," says Philip.
Especially in a field so saturated, such as the tech industry, Proper knew it was a competitive market to find the right candidates that would match the culture and lead to performance. "You are competing with tens of hundreds of other companies, who have bigger packages, can pay more, etc. We can't compete with them, nor should we" he explains.
Once their team started thinking outside of the box and began using Retorio's AI to reveal insight into people's personalities to match their roles and culture, Proper saw that they were able to find "A-players" for their company, which they wouldn't have looked at using traditional hiring methods, which ultimately widened their talent funnel.
"Recently we hired a guy who was selling coffee machines for the last forty years, which is not something you'd usually think to go for. But the personality traits that we found in this person fit into the culture at Proper, and we had a pretty reliable prediction that this person should succeed."
With a traditional hiring process, hiring teams could only evaluate whether a candidate fits the job at a very late stage within the overall application process, or simply put too much focus on industry experience, and not enough on personality.
Analyzing personality traits already within the pre-screening process turned out to have more than just one benefit. It didn't simply widen the talent funnel but also created a much faster overall hiring experience, providing them with a 70% faster pre-screening process, as well as a 66% reduction in mishires.
Often with past hires, Proper found that they would come to the realization that the new candidates didn't match the company fit only during the onboarding sessions or after meeting once in person.
Through knowing what personality traits to look out for and already analyzing this within the pre-screening process, Proper was able to save themselves from hiring based on gut instinct, and build a simultaneously wide and more qualified talent funnel by combining data within the pre-screening to help guide their hiring decisions.
Finding the hidden gems: Looking at personality, not just skill
Despite the sweeping, rapid changes in the hiring landscape, by embracing new technologies, the company has already been able to enhance its capabilities and stay at the cutting edge of the industry.
As the company continues to expand, Proper is focussing on excelling in the areas of attracting and developing their people, investing in the right capabilities for their goals, and designing their organizations for speed and innovation.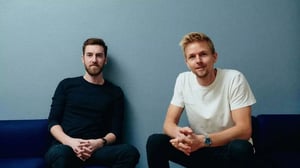 "Our talent is our biggest asset, and behavioral AI has really helped us drive impact there. By looking at personality, and not just reading what's on a candidate's CV, we're reaching employee retention and satisfaction rates we've never seen before. It has really changed the game for us."