Retorio's AI-powered Behavioral Model
Download our whitepaper to learn more about our own approach in fusing AI and psychological research together--and why it works.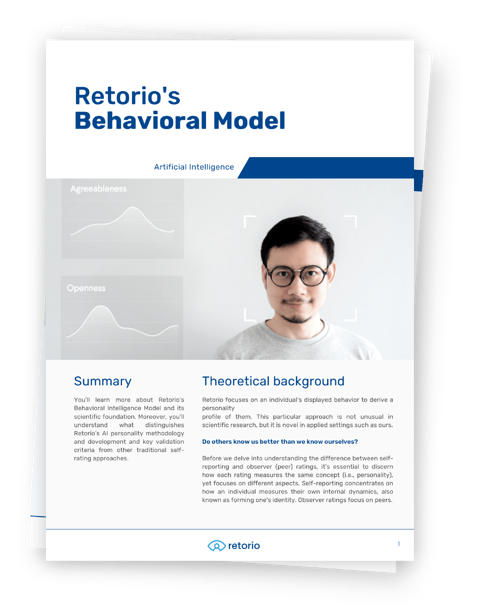 Companies that apply Behavioral Intelligence are 60% more profitable. Join that statistic!
Behavior is key to establishing a culture of excellence. AI-powered Behavioral Intelligence enables you to explain, predict and influence behavior within your organization.

Our Behavioral Intelligence Platform is the only one that focuses on actual behavior rather than self-reports. It understands behavioral cues such as facial expression, gesture, tone of voice, and even language, emotion & perceived personality from video data.

Our scientifically validated models are trained on millions of data points spanning a wide range of people from all walks of life and free of bias – blind to factors like gender, age & ethnicity.
And not to forget: our behavioral analysis consistently scores over a whopping 90% accuracy rate.