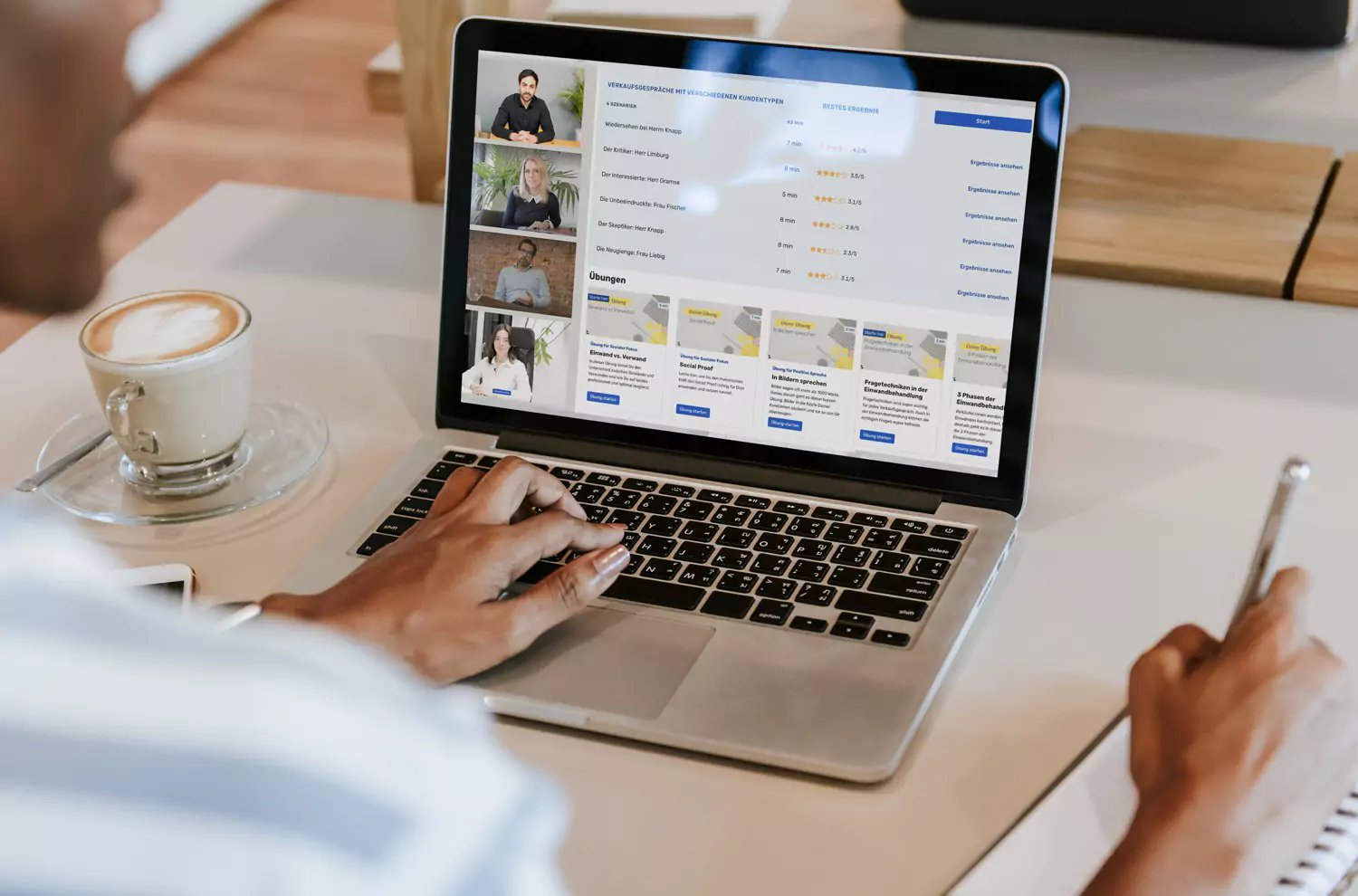 Download High RES Image ⬇
Retorio, a Munich-based start-up providing a video-based behavioral intelligence platform, along with RWtrainings, an expert in sales coaching from Dortmund, offer AI-supported sales training for SMEs. On the digital sales platform, Kilea - Sales Campus, sales representatives can individually train in everyday work situations and receive AI-powered objective feedback on their performance. The Sales Campus has been available since January 2023, and currently comprises more than 200 simulations of typical sales scenarios.
Retorio and RWtrainings have set themselves the task of shaping the sales training of tomorrow for DACH SMEs. On the interactive e-learning platform, Kilea - Sales Campus, sales representatives can choose from over 200 everyday sales situations, and practice them in immersive video simulations. An AI provides objective feedback through analyzing the behavior of the trainees during the given scenarios. The AI analyzes facial expressions, speech speed, clarity and voice, as well as what is being said, allowing sales representatives to find out how they're being perceived by customers. Trainees are then able to repeat training based on feedback until they are satisfied with their performance, or continue with appropriate further training. Currently on the platform, available scenarios include starting a conversation, objection treatment, finishing techniques, telephone acquisition or question techniques. In addition, the platform also offers practice videos to convey and consolidate sales knowledge.
The Kilea - Sales Campus is primarily tailored to the needs of B2B companies and the training simulations can be adapted to specific circumstances and challenges. Training programs focussed on other topics, including point-of-sale or trade fair training will follow over the course of the year.
Retorio is already being used at several DAX companies, such as Hapag-Lloyd, and also at various southern German car manufacturers. With the Kilea - Sales Campus, German sales training is now also easily accessible for German SMEs.
AI and coaches work together
The new e-learning campus is based on Retorio's Behavioral Intelligence Platform. The Munich-based start-up, which was founded in 2018 as a spin-off of the Technical University of Munich, provides the technological core of training simulations with its behavioral AI. AI is able to objectively evaluate the observable behavior of people in professional contexts through video recordings, and factors such as age, gender, and skin color are completely hidden. Based on scientifically accepted models from psychology, behavioral profiles can be created that describe how people are perceived by others - in order to then derive which behavioral changes positively influence the success of the conversation.
RWtrainings provide the conceptual content of the 200 available training scenarios on the new e-learning campus. The team around its founder, Robert Wilhelm, has specialized in long-term sales coaching and looks back on years of experience.
"Sales is the most important contact point for customers and with that crucial for the success of a firm," explains Patrick Oehler, co-founder and managing director of Retorio. "In most cases, there are enough competitors to whom dissatisfied customers can turn. Therefore, we are very pleased about the cooperation with RWtrainings. Thanks to the expertise of the sales experts, we can provide a wide range of different sales training courses and make them available to salespeople across the German-speaking market.."
Robert Wilhelm sees the new project as an innovative way to rethink and accompany sales training. "One-to-one training is, and remains, the most effective way in sales to develop and react flexibly to a wide variety of conversation situations. With the help of the new Sales Campus, we can now transfer our accumulated know-how to an AI, so to speak - and thus give an almost unlimited number of people the opportunity to train independently and still individualized, without requiring the presence of a human coach."
About Retorio

Retorio is a video-based behavioral intelligence platform that combines artificial intelligence and machine learning with insights from behavioral research and psychology. Starting out as a research project at the Technical University of Munich, the technology helps companies identify success patterns, hire and develop suitable talents. Retorio helps companies make better personnel decisions, make processes fairer, drive transformation processes, and give as many people as possible access to individualized training.
About RWtrainings

RWtrainings offers high-quality sales coaching and also focuses on consulting and long-term sales support for German companies. The team of RWtrainings attaches great importance to sustainable cooperation with their B2B customers in various industries in order to help optimize processes and work more effectively and successfully. In January 2023, RWtrainings revolutionized classic sales coaching with the first digital and interactive sales school as the first platform, receiving objective feedback on the performance of artificial intelligence in the participants and thus creating an ideal supplement to face-to-face training.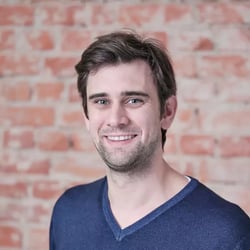 Patrick Oehler, Co-Founder and Managing Director of Retorio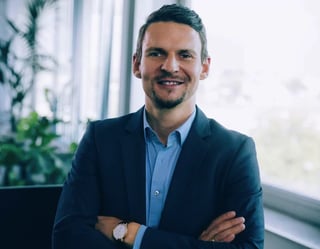 Robert Wilhelm, Founder of RWtrainings

Press contact
Akima Media
Daniela Fichtl / Philipp Wilhelm
Hofmannstr. 54
81379 München
retorio@akima.de
+ 49 89 17959 18-0