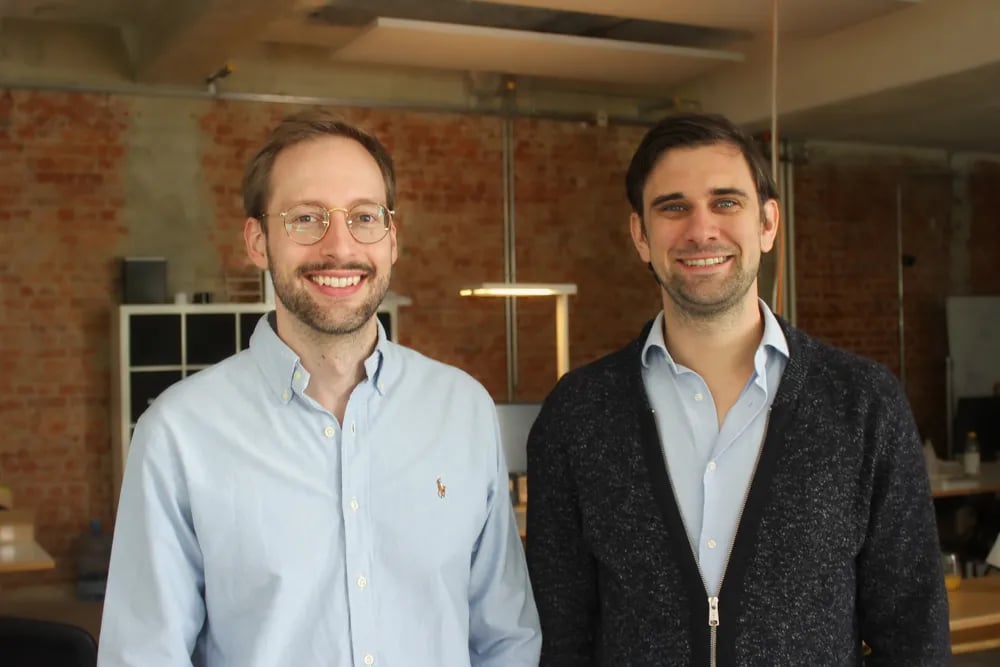 Source: Retorio | Dr. Christoph Hohenberger, Co-Founder, and Managing Director Retorio & Dr. Patrick Oehler, Co-Founder and Managing Director Retorio
Munich, Germany, October 18th, 2022 - Retorio, a Munich-based startup that offers a behavioral intelligence platform for building customer-centric organizations, announced a seven-figure investment in another round of financing. Investors include venture capital funds Conviction VC, Basinghall Partners, and Sofia Angels Ventures, as well as both current and former Dax CEOs. The financial interest Retorio has received enables the AI start-up to keep their momentum going at a faster and stronger pace, while ultimately expanding their rapidly growing global customer rollouts, for both existing and new customers.
The successful financing round means that Retorio can keep pace with the recent surge in the number of customer inquiries. In addition to Basinghall Partners (London/Luxembourg), the behavioral intelligence platform now counts two further venture capital funds among its investors, namely Conviction VC (London) and Sofia Angels Ventures (Sofia). During the financing round, Retorio was able to attract several private funds, including the family offices of a current and former DAX CEO, as well as an experienced software entrepreneur. With Retorio's ability to raise funds at a time when the global economy is under pressure, the new investors are convinced by Retorio's business model and platform, and support the start-up - not only with capital, but also in an advisory capacity.
'Our enterprise segment is especially driving tremendous growth right now,' explains Dr. Patrick Oehler, Co-Founder and Managing Director, Retorio. 'Some major customers are currently rolling out the Retorio platform globally. Who better to support us in this than two CEOs of major German DAX companies with many years of experience. With their help, we can better understand the challenges large corporations are currently facing.'
'The training and development sector is booming in particular,' explains Dr. Christoph Hohenberger, Co-Founder and Managing Director Retorio. 'Companies and investors have recognized that business success today depends significantly on the direct customer interaction of their employees. We are delighted about this development and, thanks to our new investors, we are now in a position to grow with our customers' requirements. Particularly when it comes to solving strategic issues, the input of experienced CEOs helps us translate them into concrete product solutions.'
Business is rapidly growing
Retorio has also seen an increase in new customers. Notably five of the ten most profitable German companies are already among the start-up's customers, with annual revenues increasing fivefold and threefold respectively in the past two years.
The new capital in the seven-figure range, is primarily intended for the expansion of the customer success and sales team. Further in the scope, Retorio plans to acquire new international partners for global rollouts to enterprise customers.
Companies prioritize Human Resources development
Retorio, a spin-off from the Technical University of Munich offers an AI-based behavioral analysis platform to help companies make better, more objective talent management decisions. Retorio helps companies globally discover patterns of success in sales and service teams, hire suitable talent for these teams, as well as develop them using interactive video simulations. With the data provided by Retorio, customers can drive lasting improvement in performance and organizational health.
The video AI can provide a scientifically valid assessment from short video sequences of how well an applicant matches the requirements for a job and fits the desired company culture based on their observable behavior. After onboarding, Retorio's video simulations put employees in realistic interview situations from their everyday working lives. The AI then provides concrete feedback and suggestions for improvement on conversational behavior.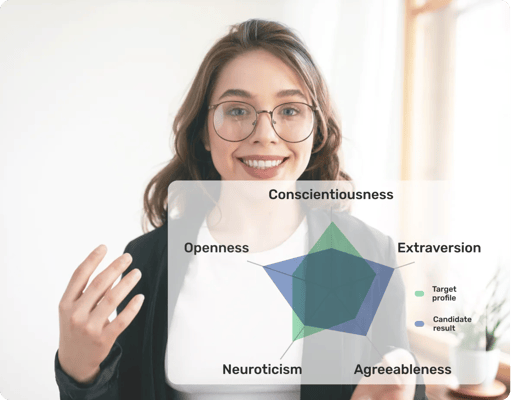 Retorio's video AI can be used to train soft skills