Munich, 28.09.2020
Retorio Powers up Sales Expert, RW Trainings
"This is the future of modern employee management," says Robert Wilhelm, founder of RW Trainings.
For more than 4 years, sales expert Robert Wilhelm has enabled his clients to achieve "More Sales. More Time. More Life". Together with his team, he offers practice-oriented, interactive and authentic sales coaching to increase the turnover of his clients.
Starting September 2020, Retorio, the AI-supported video recruiting software, completes his offer. The Munich-based start-up uses artificial intelligence to generate personality profiles based on the scientifically based Big 5 model. A variety of characteristics such as gestures, facial expressions and voice are analyzed by recording a short video. The result is a profile within the five dimensions of Extraversion-introversion, Openness, Agreeableness, Conscientiousness and Neuroticism. This profile enables sales managers to understand their teams better and identify possible training needs.
"If you understand how your sales team ticks, training needs can be identified much more easily and tailored more specifically to individual employees. Thanks to Retorio's data-supported feedback, employees receive dedicated instead of generic training. This is the future of modern employee management," says Robert Wilhelm, founder of RW Trainings.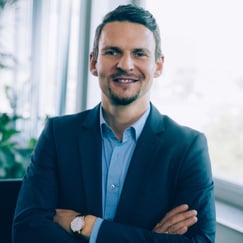 In contrast to conventional personality tests, the analysis does not record the self-perception, but shows how one is being perceived by others. This knowledge is incredibly valuable in sales; the first impression in a customer meeting can have a great influence on the rest of the process.
"The partnership with RW Trainings is a win-win situation for both young companies. If managers know the strengths and weaknesses of their employees, professional coaching is the next logical step. And this is exactly what we can now offer together", Patrick Oehler, Co-Founder Retorio
Customer-centric companies like Happycar leverage Retorio to support their own talent management teams. Retorio's video-based AI was featured in TechCrunch, Spiegel, ARD, BBC and Süddeutsche Zeitung.
Popular Posts You May Like: