Corporate culture is one of the biggest aspects of a company's viability and effectiveness. A company's corporate culture is what expresses the goals of the company through its values and beliefs, and directs activities based on shared assumptions and group norms.
In essence, corporate culture is what draws job seekers to your company and keeps them for the long run.
77% of respondents said that they would evaluate a company's corporate culture before applying for a new job and 73% stated that they would not apply to a company whose values do not align with their own personal values.
Thus, the importance of corporate culture grows. This time, we're looking into Tesco, a multinational grocery and general merchandise retailer located in England. With almost 5000 stores operating globally and employing over 350,000 people, Teco's corporate culture focuses heavily on growth and challenge, diversity, and employee-focused values making it a corporate culture we can all learn from.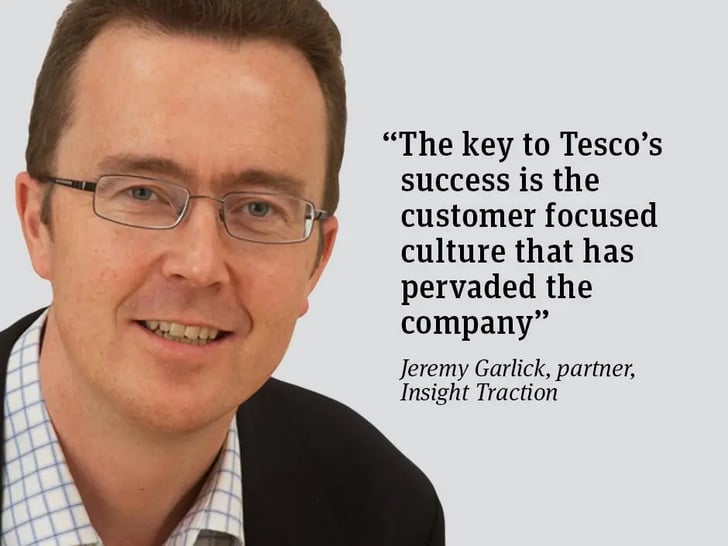 What's in this Post?
Tesco's Corporate Culture
Recognition and Reward for Tesco's Corporate Culture
Social responsibility for Tesco's Corporate Culture
Feedback for Tesco's Corporate Culture
Diversity and Inclusion for Tesco's Corporate Culture
Employee wellbeing for Tesco's Corporate Culture
1. Tesco's Corporate Culture
Behind the scenes of Tesco's supermarket is the work being put into maintaining and building a healthy, and positive corporate culture. "Treating people how we like to be treated" is one of Tesco's main culture quotes. Therefore, Tesco's customers have been placed as their priority, hence their customer-oriented organization, with a focus on its external environment (the planet). All in all, we can say that Tesco's corporate culture is well-rounded, and as we know, a company's corporate culture is the collection of beliefs, values, and behaviors that characterize an organization and influence its practices. It is the emotional environment of the workplace that reflects the way the company is managed and handled.
To read more about the importance of corporate culture and how you can improve it, click here!
Tesco's values and beliefs are clear-cut. In order to be successfully customer-oriented, Tesco's corporate culture guarantees:
Team-work
Having trust and respect for one another
Being able to listen and support each other
Saying "Thank You" and showing appreciation
Sharing information and experience.
Within this customer-oriented culture comes another part of their corporate culture that takes into consideration the employees' well-being: the importance for employees to flourish professionally and personally where there is a healthy balance between work, play, and personal development. This is vital in creating a culture that is motivating, positive, and strong.
Tesco's corporate culture also focuses on building healthy interpersonal relationships and fostering a sense of community amongst the staff. This not only has its benefits on the success of the business, but it also shows how Tesco's employees enjoy coming to work and find joy in working together.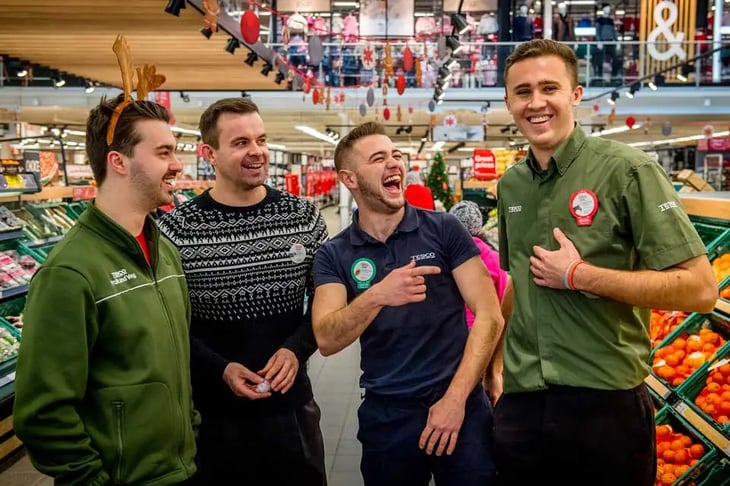 2. Recognition and Reward for Tesco's Corporate Culture
We all know that corporate culture is also making sure that your employees are feeling their best in the workplace. After all, happy workers = happy customers.
Tesco understands that looking after their staff is a corporate culture of trust and respect is essential to Tesco's long-term success. Moreover, when employees feel recognized, appreciated, and rewarded, have the chance to advance, and are supported in their growth, they will strive to provide the best service possible to clients. Afterall, Tesco's most important asset is its people.
Showing recognition and giving rewards is not a part of corporate culture that is expressed once or twice a month. It can be expressed every single day through praise and motivation. As a result, Tesco's rewarding and recognition culture extends all towards their numerous benefit packages (receiving training and development, personal development, staff housing and Christmas benefits) to ensure that Tesco is a great place to work and shop at.
The more reward and recognition your corporate culture enables your employees to be, the better! Tesco uses different methods to keep their employees motivated, and one of these methods is through rewards with employee benefits Specifically during the Covid-19 pandemic, Tesco showed appreciation to their employees through a reward of a 10% bonus to show Tesco employees their efforts in dealing with the increased demand for supplies are recognized.
3. Social Responsibility for Tesco's Corporate Culture
Tesco cares about the people and community in a variety of ways, including a healthy living lifestyle and education, projects, charitable assistance, excellent working conditions, promoting inclusivity in the workplace, and improving human rights in the supply chain.
According to their website, their core purpose is "serving our customers, communities, and planet a little better every day..." By having this as one of their core purposes, Tesco is fully committed to developing their people to care for the environment by bringing out the best in people through training and development. From Tesco's report, all Tesco's staff have access to training programs and personal development plans that allow them to nurture the right skills to do their job successfully.
Despite Tesco's corporate social responsibility differing slightly throughout the world, they always make sure that they value the importance of high-quality food products for healthy consumption. Through this action, they are also advocating for local issues that are important to them and their customers which in turn strengthens their relationships with their local communities and builds trust towards their products. Furthermore, Tesco ensures that the healthy lifestyle is accessible, affordable, and appeals to their customers and that the employees stand for this belief as well.
Having social responsibility as part of your corporate culture is essential in keeping employees aware of their tasks, the local community, environmental changes, and how to play a role in becoming more sustainable each day, which gives your company a better reputation.
4. Feedback for Tesco's Corporate Culture
One of Tesco's values in its corporate culture is to understand its customers better than anyone. This value is important because once you understand what your customers are seeking, you can develop a better understanding and relationship with them.
"We go to great lengths to ask customers what they think, listen to their views, and then act on them. We look both at what customers say and what they do. This feedback guides the decisions we take."
In order to make sure that this is acted upon, feedback is crucial for Tesco's corporate culture. In Tesco's corporate culture, feedback is given and
Feedback from customers is always crucial, but feedback from your employees is even more important because after all, they are the backbone of how your customers receive your business. Tesco sends out surveys to their employees to see where they stand, and how they are feeling about their workplace. This is an important part of corporate culture as receiving feedback from your employees is what will help you improve your employee's wellbeing, trust, respect, and happiness working for your company. It shows that the company is willing to listen, and improve on areas that have been spoken about. Most importantly, it shows your employees that you care.
5. Diversity and Inclusion for Tesco's Corporate Culture
At Tesco, everyone is welcome to become part of the team. With its corporate culture, Tesco aims to create an inclusive workplace that celebrates all cultures, personalities and preferences of their employees. Tesco's employee networks continue to provide employees with colleague support while also serving as business consultants for Armed forces, Disability, LGBTQ+, Parents and Carers, Race and Ethnicity, and Women at Tesco.
One of Tesco's actions is to "listen, learn, and act". In their culture to promote diversity and inclusivity, Tesco's corporate culture elevates the diverse voices which helps people to recognise, celebrate and value our differences.
Tesco also includes embed inclusion by having employers that are more inclusive (focusing on the recruitment and development of disabled employees), increasing their talent pool to attract more diverse talent by improving their hiring methods with new diversity and inclusion stands for hiring managers and a recruitment platform.
6. Employee wellbeing for Tesco's Corporate Culture
As much as Tesco prioritizes their customers, they also look out for the wellbeing of their staff. Tesco's team-oriented corporate culture provides their employees with essential core services including occupational health, an employee assistance program, free mini health checkups, and online learning and support tools. This fosters innovation, personal growth of the employees, and a production of quality products.
74% of colleagues believe Tesco supports their health and wellbeing
Tesco's well-being covers mental well-being, women's health, and physical and nutritional wellbeing of their employees to make sure that they can be the best version of themselves when they come into work. Resources and support are provided for employees to have an ideal work-life balance.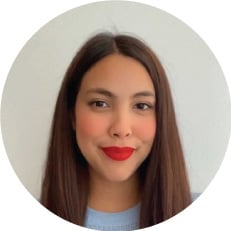 Anna Schosser
I create engaging and informative content about the importance of artificial intelligence and video-based AI technology for recruitment. I discuss cutting-edge AI developments and new technology with storytelling skills.