Customer complaints are something that no organization can avoid. In fact, rather than seeing customer complaints as something negative, try seeing them as an opportunity to gain valuable customer feedback and improve your services to boost customer satisfaction.
💡You can't get rid of customer complaints, but you can certainly turn them to your advantage.
As Roy H. Williams says "

The first step in exceeding your customer's expectations is to know those expectations."
What better way to know those expectations and prevent your organization from receiving the same ones over and over again than to receive complaints?
By receiving customer complaints, customers will share their personal experiences of how the product or service disappointed them. You will then be able to take advantage of that information to make quality changes and assure customer satisfaction.
Remember that customers do not expect you to be perfect. However, they do expect you to handle their concerns and fix them. By doing so, you will be one step closer to establishing a loyal customer base.
Dealing with customer dissatisfaction can be frustrating, which is why this blog post covers the five key steps to every effective complaint-handling process, in order to prepare you to resolve customer complaints in an efficient manner.
What's in this post?
What is complaint management?
Complaint management's main purpose is to resolve customer complaints, find areas for development, and provide high-quality products or services. No company likes to hear customer service complaints, yet even the finest companies can occasionally receive a bad customer review.
According to Forbes statistics,

63% of customers are more likely to leave a company after experiencing a single negative experience

, and nearly two-thirds of customers are not willing to wait longer than two minutes for assistance.
Handling customer complaints is an essential part of a good customer service operation. That is why your support agents play an important role because even the most experienced contact center agents struggle to address customer complaints about products or the quality of their customer service.
That is also why having a good complaint management process is vital for the success of a customer service department. It builds trust, efficiency, and productivity in the workplace and gives your company a positive reputation for having good customer service agents.
Why is complaint management important?
New Voice Media reports that the number one reason that causes customers to switch products and services is due to feeling unappreciated.
On the other hand, 70% of unhappy customers whose complaints have been successfully resolved are more motivated to stay in business with the company.
Customer service and corporate success require effective complaint management in order to retain valuable customers. It not only allows you to acquire important customer data, but it also allows your organization to advance and improve its services and production, resulting in lower expenses, higher profitability, and higher customer satisfaction.
Having an effective complaint management system supports you in gathering consumer insights, which has a significant influence on the following five areas:
Provides valuable customer feedback
"Your most unhappy customers are your

greatest source of learning.

"
Bill Gates couldn't be more right. A customer complaint will reflect to you exactly where you need to improve and how. Therefore, take your time to learn about each customer's concerns, get to the root cause, and take in their negative feedback (we see it as valuable feedback) as an opportunity to enhance your customer care service.
It is important to note that when you receive a customer complaint, they are simply letting you know what is wrong, and giving you the chance to fix the situation.
Improves customer experience
50% of customers have switched to competitors after one negative customer experience, while 80% of customers will switch to a competitor after more than one negative experience.
Majority of the complaints customer complaints derive from miscommunication, impatient responses from customer service agents, or the multiple channels of communication that customers have to go through to get proper assistance.
When addressed correctly, customer complaints can lead to significant improvements in your customer service and offers. Use customers to gain insights on how you can improve your products and services.
Track customer complaints and customer feedback, evaluate it, and build plans on how you can remedy any issues that occur - all while keeping your customers informed.
Increases customer satisfaction (CSAT)
Your customer satisfaction (CSAT) scores will skyrocket if you manage complaints effectively. Monitoring consumer feedback across several platforms will provide you with an in-depth overview of how they view your products and services.
Therefore, the quicker you take action to handle client concerns, the sooner you can transform their poor experiences into uplifting ones. Imagine it for yourself: if you complain about an issue that comes with a product or service that you have purchased, you would also wish to have the issue fixed in a timely and efficient manner, right?
Improves customer relationships
Complaint management is important for building strong customer relationships as it builds on loyal customers and leads to business success.
When you listen to a customer's complaint and take their concerns seriously, you are already one step ahead in improving your organization's reputation. This will impress clients to want to work together with your company, especially if it holds a positive brand image.
Efficient complaint management helps with client retention as well! Keep in mind that customer retention is now known as the new customer acquisition.
Builds on customer loyalty and advocacy
Having loyal customers is something that every organization should be proud of and aim to achieve. However, this loyalty is earned by being consistent in providing value when it comes to customer problems, and you do not desert them in times of need.
Effective complaint management increases your company's level of credibility and turns your loyal customers into strong advocates for your brand.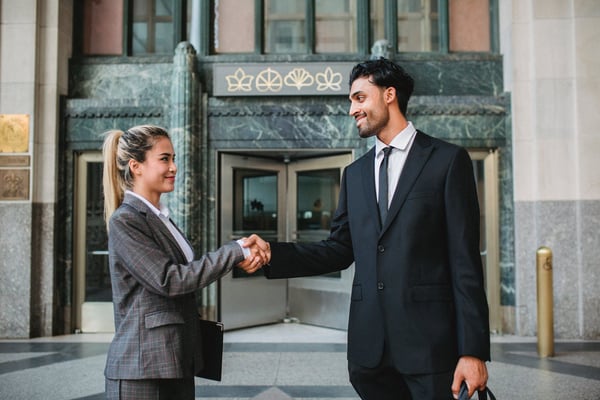 Having an effective complaint management process helps companies succeed faster when they know where their areas of improvement are and approach them swiftly.
What is the complaint management process?
Before we dive into the 5 easy-to-follow steps of a complaint management process, here are a few requirements in the complaint management process criteria that companies should aim to fulfill:
Being customer-focused.

Being transparent and traceable when it comes to communication.

Provide easy access (no one likes complications when it comes to resolving a complaint).

Being responsive. Try to avoid leaving customers hanging.

Stay confidential to keep the client's trust.

Take accountability.

Most importantly: Kaizen - is a business philosophy developed in Japan that promotes a mindset of continuous improvement in working processes to increase personal efficiency.
Listen and ask questions
When receiving a minor complaint that may not seem like a big deal, remember that even small complaints can provide you with insights on how you can enhance your business.
After all, it's always in the details.
Therefore, the questions that you ask your customers will help you gaina better understanding of the friction levels and opportunities for improvement.
Agente should continue the conversation by diving deeper into customer concerns by asking questions such as:
"Could you please elaborate on that?"

"Could you please give me an example?"
You can also determine ahead of time what information is required from customers in order to help agents respond quickly. Afterward, use customer feedback to analyze complaints, fix issues, and identify areas that may require more attention.
There may also be a case where an agent is not able to handle a specific client issue on their own. In this case, make sure that they are trained to transmit the issue over to an agent who specializes in that type of complaint in a smooth manner that does not cause major delays or prolonged waiting times.
When doing so, also remember to always inform the customer why they are being transferred over to another agent to avoid confusion.
Determine the customer and complaint type
A recent study by the University of Florida explored the different types of customer complaints and the different types of customers that come along with them.
The study revealed that different types of customers are motivated by different ideas, attitudes, and personal requirements. Therefore, if you wish to provide excellent customer service, consider the following client profiles:
Customers that are confrontational: instead of mirroring their negative conduct, be firm yet kind and polite to them to show professionalism and efficiency in your services.

Customers that have premium service: It does not matter that they pay a premium because, at the end of the day, all customers should be valued and treated the same. Therefore, get straight to the solution.

Customers that call often: It can be frustrating to receive a call from the same customer over and over again. Remain calm and collected, and respond politely to their demands and feedback because these clients often have a high potential to become brand ambassadors.

Customers that refuse to complain: We all appreciate them, but it is often these customers that go to your competition without mentioning their displease about your product or services. Therefore, make additional effort to reach out to them, and ask them if there is anything that can be done to make their experience better and resolve their issues.
Those are just a few examples. In reality, customers will show up with more complex behaviors and intentions that can catch you off guard. However, being aware of the different types of customers will keep you prepared on how you can respond to them and resolve different complaints better.
Respond within 24 hours
A customer complaint should be aimed to be responded to within 24 hours. This provides your clients with quality assurance and boosts your efficiency.
Once a complaint has been addressed, be sure to communicate with them through their preferred communication channels. This will allow for a smoother exchange of information and will make the customer's life much easier and your agents' as well.
With that being said, having complaint management software will enable you to prioritize complaints depending on their level of urgency. Convert your processes from manual operations such as creating a timeframe for customer queries, to streamlined workflows based on the conditions you specify.
This will help your agents save time on manual tasks and invest that extra time to respond faster to new complaints and interact more with customers.
Verify the complaint once it has been resolved
Once you have found a solution for a customer complaint, make sure that the solution works for them. To accomplish this, you can use the following statements in your client conversations:
At the end of the complaint process, you can add: "Please let us know if there are any further concerns you would like for us to look into. It would be our pleasure to assist you further."

Show them proof that the solution you offer works by saying: "We have successfully tested out the solution we offered you. It functions well, just as expected. If you would like to verify this for yourself please see the attached screenshot, and please let us know immediately if you face any issues. We would be happy to fix it."
In some cases, it can be beneficial to reach out to customers after a couple of days to ask them if everything is still going well. This will demonstrate your company's commitment to accomplishing effective complaint management. You can also ask them to rate how efficient the service was in resolving their complaint.
Make note of the complaint in your database
Last, but not least, remember to keep a record of all complaints received. Doing this is beneficial to our company as it keeps track of all feedback and improvements/changes that have been made over time.
It is also useful in the case that a similar complaint is filed more than once,, agents can look back to see how that issue was tackled and what else can be done differently this time.
On the other hand, if you notice that you have received complaints about the same topic from numerous customers over the last six months, it indicates that the complaint requires immediate attention.
Having an organized database of customer complaints will allow you to spot patterns and identify what your customers desire on a regular basis. It can take time to track down complaints, identify them, and resolve them well which is why it is important to train your agents to be efficient in their process management.
Training for complaint management
Training your agents to become masters at complaint management can be an easy task to do. With the right training programs and tools, you can leverage the power of AI video training to create an ideal customer-facing team and turn your customers into loyal brand advocates.
Some of the most important skills to develop when it comes to training for complaint management are the following:
Humility.

Knowledge of the company's products and services.

Creativity to come up with optimal solutions.

Communication skills.

Empathy and compassion.

Listening skills.

Decisiveness to help in making the right decisions to solve complaints quickly.
Retorio's behavioral intelligence platform will help to ensure that your organization never falls victim to poor customer service. Our training platform allows you to:
Build customized libraries of personalized, high-impact training content.

Create an immersive learning environment that caters to all individual needs.

Allow employees to learn at their own pace and in a psychologically safe space.

Get valuable insights into the behavior of successful customer service teams and gain the best practices.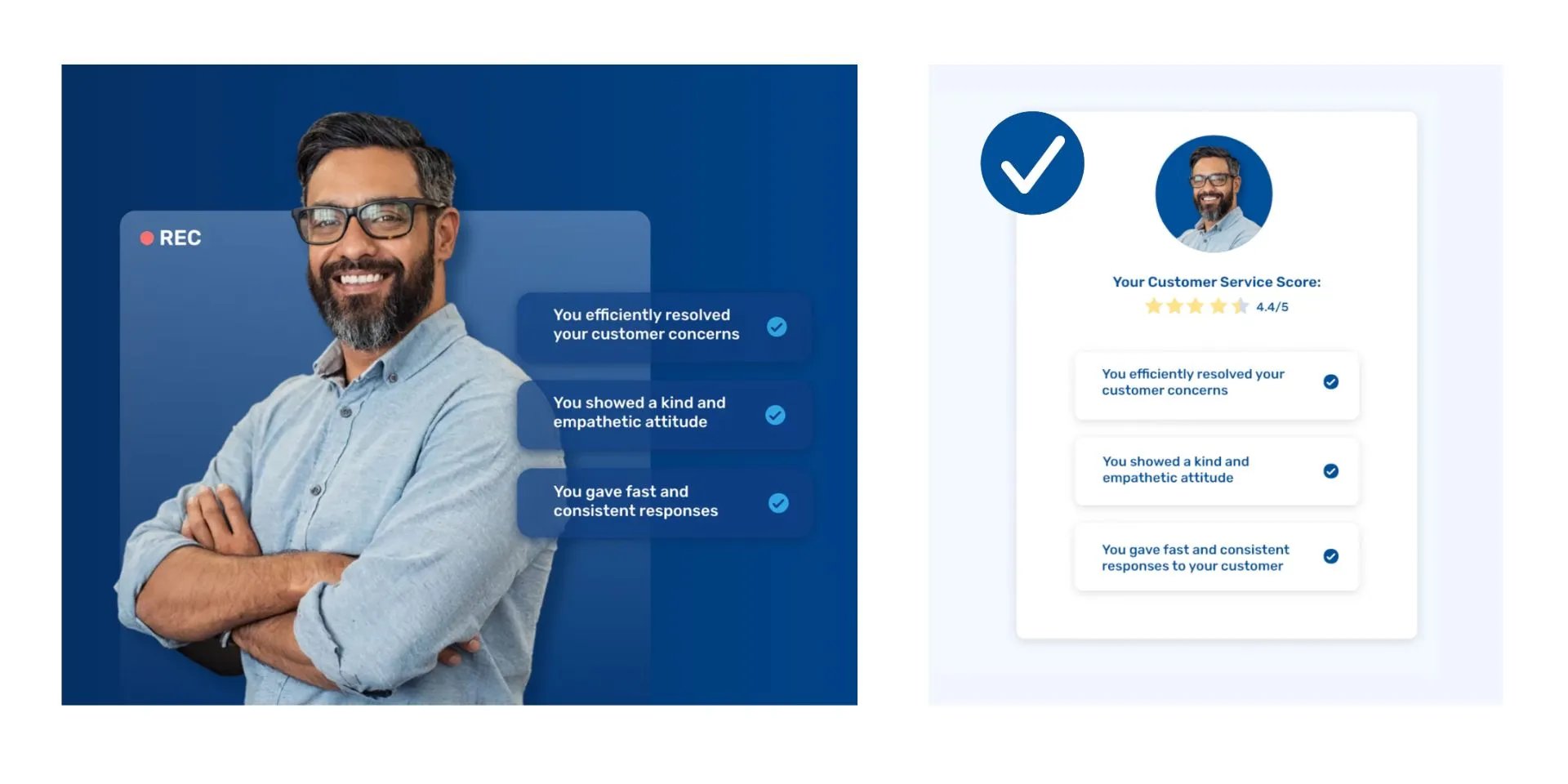 Retorio's behavioral intelligence platform provides real-time feedback and recommended exercises personalized to each learner.
Reps can practice numerous scenarios of realistic customer discussions and improve their interpersonal skills by using Retorio's AI-powered video simulations. Train your agents to face any type of customer and complaint with ease and confidence.
Why not start now and learn how to build your own training program? You can explore the extensive training programs that Retorio has to offer to help our company deliver a flawless customer experience, every time without fail.
Click here below to find out more!
FAQ
The key to having a good complaint management system is to get things right when it comes to understanding customer complaints, being customer-focused to show your dedication to fixing their issues, being open to their concerns and taking accountability, and behaving in a kind and fair manner, and seeking continuous improvement for long-term success.
As a complaint manager, your role can include the following tasks:
Taking responsibility for communicating with clients and other departments to find the right solution for each complaint.
Dealing with different types of complaints and multi-departmental issues to prevent escalations from happening.
Setting up processes to monitor the performance of the complaint management team.
Making sure that their agents are efficiently resolving customer concerns and meeting their performance targets.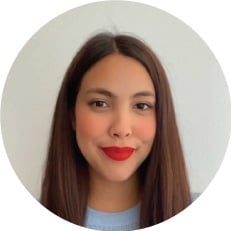 Anna Schosser
I create engaging and informative content about the importance of artificial intelligence and video-based AI technology for recruitment. I discuss cutting-edge AI developments and new technology with storytelling skills.