"Emotional intelligence skills are synergistic with cognitive ones;

top performers have both.

The more complex the job, the more emotional intelligence matters - if only because a deficiency in these abilities can hinder the use of whatever technical expertise or intellect a person may have."

- Daniel Goleman
Emotional intelligence (EI) has been hailed as one of the most important skills for success in today's fast-paced world.
In today's highly competitive job market, emotional intelligence is increasingly viewed as a critical skill for success. Employers seek individuals who can communicate effectively, work collaboratively, and manage their emotions and stress levels in high-pressure situations, but emotional intelligence isn't just important for professional success.
It's also a vital component of healthy relationships, effective communication, and personal growth.
In this article, we will delve into the four pillars of emotional intelligence, explain why they matter, and provide practical tips for improving your emotional intelligence in the workplace. So whether you're a seasoned professional or just starting out, read on to discover how emotional intelligence can help you achieve your goals and why it is as important as it sounds.
What's in this post?
What does Emotional Intelligence mean?
The ability to recognize, use, and manage your own emotions in order to reduce stress, communicate positively and effectively, sympathize with others, overcome obstacles and diffuse conflict is known as emotional intelligence (also known as emotional quotient or EQ).
Emotional intelligence can help you develop stronger relationships, perform well at work and in educational settings, as well as reaching your professional and personal goals. Emotional intelligence can also assist you in establishing a connection with your emotions, putting your intentions into practice, and making informed decisions on what is most important to you. These decisions would be guided by your emotional awareness and will also help you navigate social interactions effectively,
Emotional intelligence is a critical skill for success in today's world, both in personal and professional contexts. Those who possess a high degree of emotional intelligence are better equipped to manage stress, work collaboratively, and build strong relationships. In short, emotional intelligence is a key factor in achieving success, happiness, and well-being.
What are the four pillars of emotional intelligence?
There are four pillars of emotional intelligence that form the foundation of this critical skill set. These four pillars include self-awareness, self-management, social awareness, and relationship management.
Self-awareness involves understanding your own emotions, strengths, weaknesses, and values. This awareness allows you to recognize how your emotions impact your thoughts, behavior, and decision-making.
Self-management involves regulating your emotions, managing stress, and adapting to change. By developing self-control and resilience, you can effectively manage difficult situations and maintain a positive outlook.
Social awareness involves being attuned to the emotions and needs of others. This allows you to effectively navigate social situations, communicate clearly, and build strong relationships.
Relationship management involves using your emotional awareness and social skills to manage interactions with others. This includes developing empathy, communicating effectively, and building trust.


How to improve emotional intelligence in the workplace?
Developing strong emotional intelligence can lead to improved communication, collaboration, and overall workplace success. Here are some strategies to improve emotional intelligence in the workplace:


Practice self-awareness:

Start by paying attention to your own emotions and reactions in different situations. Take note of how you feel and what triggers certain emotions. This will help you better understand your own emotional responses and become more mindful of your behavior.
Improve your communication skills: Effective communication is key to building strong relationships and managing emotions in the workplace. Practice active listening, empathizing with others, and expressing yourself clearly and assertively.
Build empathy: Empathy is the ability to understand and feel the emotions of others. To build empathy, try to put yourself in other people's shoes and see situations from their perspective. This will help you develop stronger relationships with your coworkers and create a more positive work environment.
Develop conflict resolution skills: Conflict is a natural part of any workplace, but it's important to handle it in a constructive way. Practice resolving conflicts by actively listening, acknowledging the other person's perspective, and finding a mutually beneficial solution.
Manage stress: Stress can negatively impact emotional intelligence, so it's important to learn how to manage it effectively. Take breaks when needed, practice mindfulness or meditation, and engage in physical exercise to reduce stress levels.
Seek feedback: Ask coworkers or supervisors for feedback on your emotional intelligence skills. This will help you identify areas for improvement and receive constructive criticism that can help you grow.

Emotional intelligence vs behavioral intelligence


Emotional intelligence and behavioral intelligence (BI) are key components of success in the workplace. Behavioral intelligence is the ability to watch and evaluate one's own and other people's behavior. Emotional intelligence refers to the ability to recognize and manage one's own emotions and understand and influence the emotions of others.
Emotional intelligence is a critical component of effective leadership, as it allows individuals to understand and manage their emotions and those of others. Those with significant emotional intelligence are better able to establish lasting bonds with others, communicate clearly, and manage disputes at work because they are better at understanding and responding to emotions. Individuals with strong behavioral intelligence tend to have superior situational awareness and the ability to predict other people's actions.
If you wish you read more about behavioral intelligence platforms and what they are all about - click here!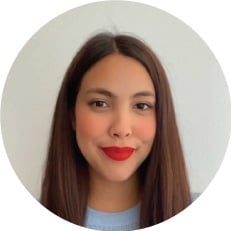 Anna Schosser
I create engaging and informative content about the importance of artificial intelligence and video-based AI technology for recruitment. I discuss cutting-edge AI developments and new technology with storytelling skills.