Unleash the power of Behavioral Intelligence; all in one single, integrated platform

Add people analytics to each stage of your talent management. With data on individual behaviors and personality, you better understand a person. From recruiting to engaging team dynamics, transfer insights into how to best empower a candidate or employee to drive your performance culture.

Spot

winning behaviors of your team & culture

Hire

talents that match your success patterns

Develop

people into top-players; drive winning behaviors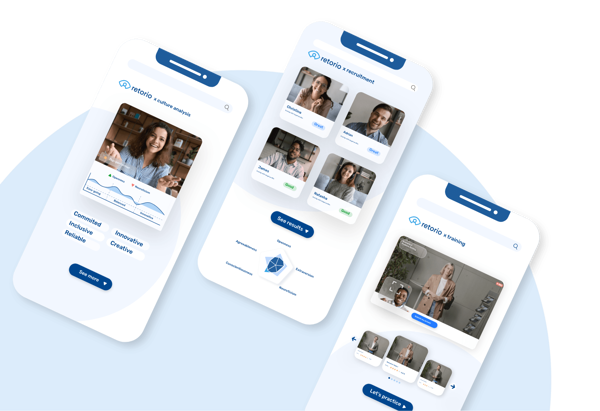 Talent Acquisition
Identify talent faster and easier with AI
Resumes reveal very little about personality, soft skills, and culture fit. In contrast, one minute of video reveals a lifetime of opportunity.
It takes Retorio's talent management AI just a minute of a recorded video interview to derive a scientifically validated behavioral personality profile that informs you how well a talent matches your team, culture, and your clients. Retorio creates an easy-to-execute talent pipeline and discovers the most promising talents for you.
Retorio integrates into every ATS and can be accessed through any web browser.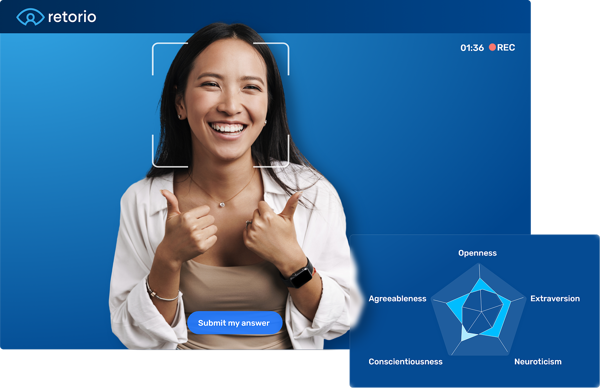 Leadership & Training
Provide on-demand, customized performance training
Individual-led training and development is how organizations keep their teams competitive and their budgeting on mark. With Retorio's talent management software, employees submit video responses to client simulations and questions created by a manager, a coach, or an in-house coordinator. Employees receive customized feedback on how they were perceived. Over time, talent can opt-in to monitor improvements on soft-skill development by saving their automated profile.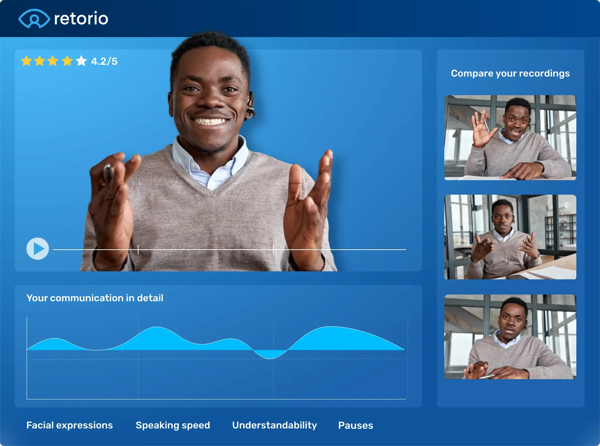 Team & Culture
Empower the right fit with the right context
With our talent management solution you can gather a high-level overview of company-wide traits and behaviors and find the shared department or position-specific values. Data tells the story of which values & behaviors team members prioritize as a team. These characteristics infer why certain individuals excel at their positions and how they relate to their own team. Compare your results to the greater company culture and identify performance patterns.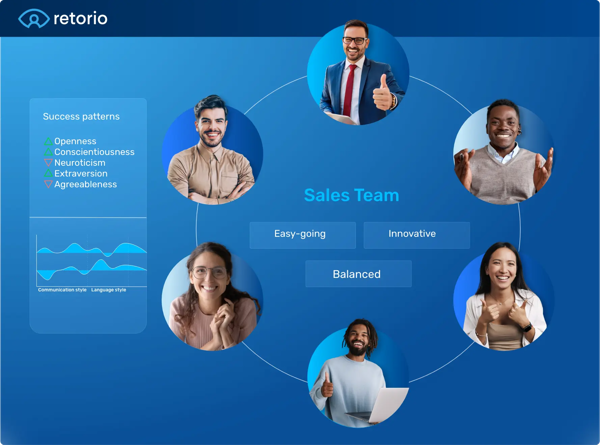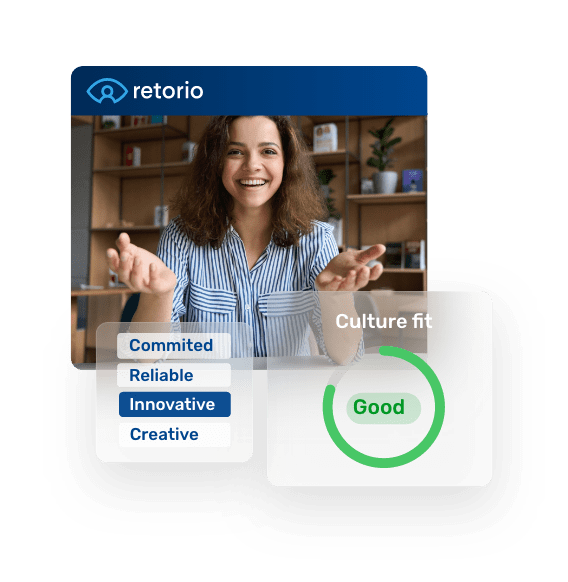 Culture Assessment
& Target Profiling
Retorio measures behaviors and predicts future potential, job, and culture fit.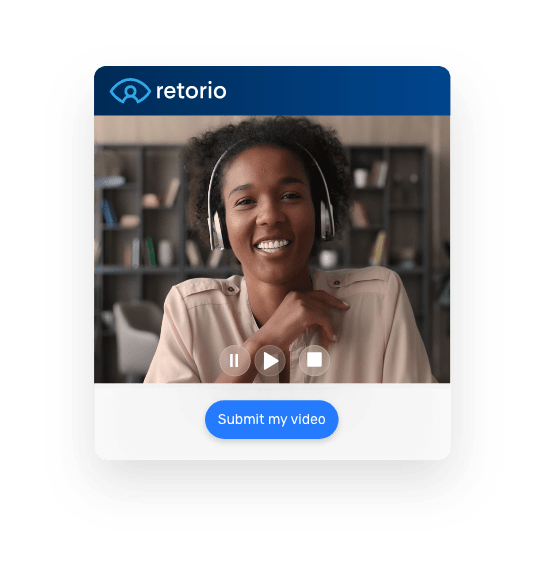 Video Interviews
& Simulations
Invite your talents for a video interview and analyze their behavior with our AI.
A platform your talents actually use
"At rpc, we're using Retorio to run AI-powered training programs for large enterprise clients. It enables us to up-skill top talent sustainably, globally, and at lower costs through on-demand training scenarios with immediate and personalized feedback."
"With Retorio we identified behaviors & traits that drive success in our sales team. This enabled us to hire salespeople from adjacent industries to much lower labor costs thanks to Retorio"
"We use Retorio to analyze our customer support candidates across all HAPPYCAR countries. It helps us save up to 78% of the screening effort and we can get in touch with the best candidates faster than our competitors."
"At Kafué, we use Retorio to hire for CIO positions. The in-depth insights helped us to detect non-fitting candidates with high accuracy"