Unleash the power of Behavioral Intelligence all in one single, integrated platform

Take your training to new heights and integrate a deep understanding of individual behaviors and traits into every facet of a training program. From crafting training strategies that resonate with each employee's unique profile to fostering dynamic interactions within your training sessions, Behavioral Intelligence enhances learning outcomes.
Identify winning behaviors in your teams

Offer personalized learning at scale

Drive sustainable change across the organization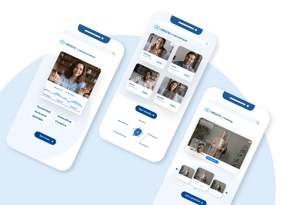 Leadership & Training
Provide on-demand, customized performance training
Individual-led training and development is how organizations keep their teams competitive and their budgeting on mark. With Retorio's talent management software, employees submit video responses to client simulations and questions created by a manager, a coach, or an in-house coordinator. Employees receive customized feedback on how they were perceived. Over time, talent can opt-in to monitor improvements on soft-skill development by saving their automated profile.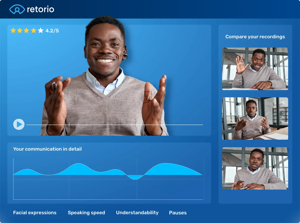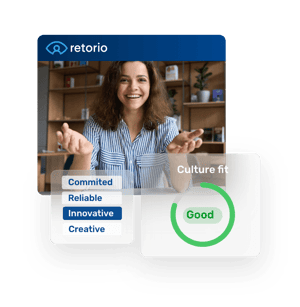 Culture Assessment
& Target Profiling
Retorio measures behaviors and predicts future potential, job, and culture fit.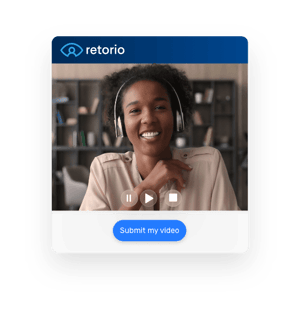 Video Interviews
& Simulations
Invite your talents for a video interview and analyze their behavior with our AI.
A platform your talents actually use
"At rpc, we're using Retorio to run AI-powered training programs for large enterprise clients. It enables us to up-skill top talent sustainably, globally, and at lower costs through on-demand training scenarios with immediate and personalized feedback."
"With Retorio we identified behaviors & traits that drive success in our sales team. This enabled us to hire salespeople from adjacent industries to much lower labor costs thanks to Retorio"
"We use Retorio to analyze our customer support candidates across all HAPPYCAR countries. It helps us save up to 78% of the screening effort and we can get in touch with the best candidates faster than our competitors."
"At Kafué, we use Retorio to hire for CIO positions. The in-depth insights helped us to detect non-fitting candidates with high accuracy"