Younger workers crave careers and learning opportunities.
According to the latest LinkedIn Learning Workplace Learning Report, workers aged 18 to 34 are most likely to value opportunities for career growth, learning, and skill building.
On top of that, the report found that "opportunities for career growth within the company" and "opportunities to learn and develop new skills" are both within the top five factors that people consider when pursuing new jobs.
Employees are switching jobs and industries like never before, moving from traditional to nontraditional roles, retiring early, or starting their own businesses.
The bottom line is, people will leave if they're not learning.
Competition for talent remains fierce, and the companies that aren't prioritizing the growth of their employees are the companies that will witness the highest employee churn rates and be left scrambling to find talent. This is where coaching can make a huge difference in retaining employees and increasing revenue for companies.
What's in this post?
What is coaching for companies?
Coaching for companies is the process of helping employees to learn, grow and increase their potential by providing them with personalized feedback, encouragement, and guidance. It can be used to help employees reach their goals and improve productivity in the workplace, grow and advance in their current role, achieve career goals, and adapt during times of change.
According to Sir John Whitmore, a leading figure in executive coaching and experienced business coach, the definition of business coaching is "unlocking a person's potential to maximize their own performance. It is helping them to learn rather than teaching them."
For learning and development (L&D) managers looking to invest in business coaching services for their companies, there are a number of benefits that come with this decision.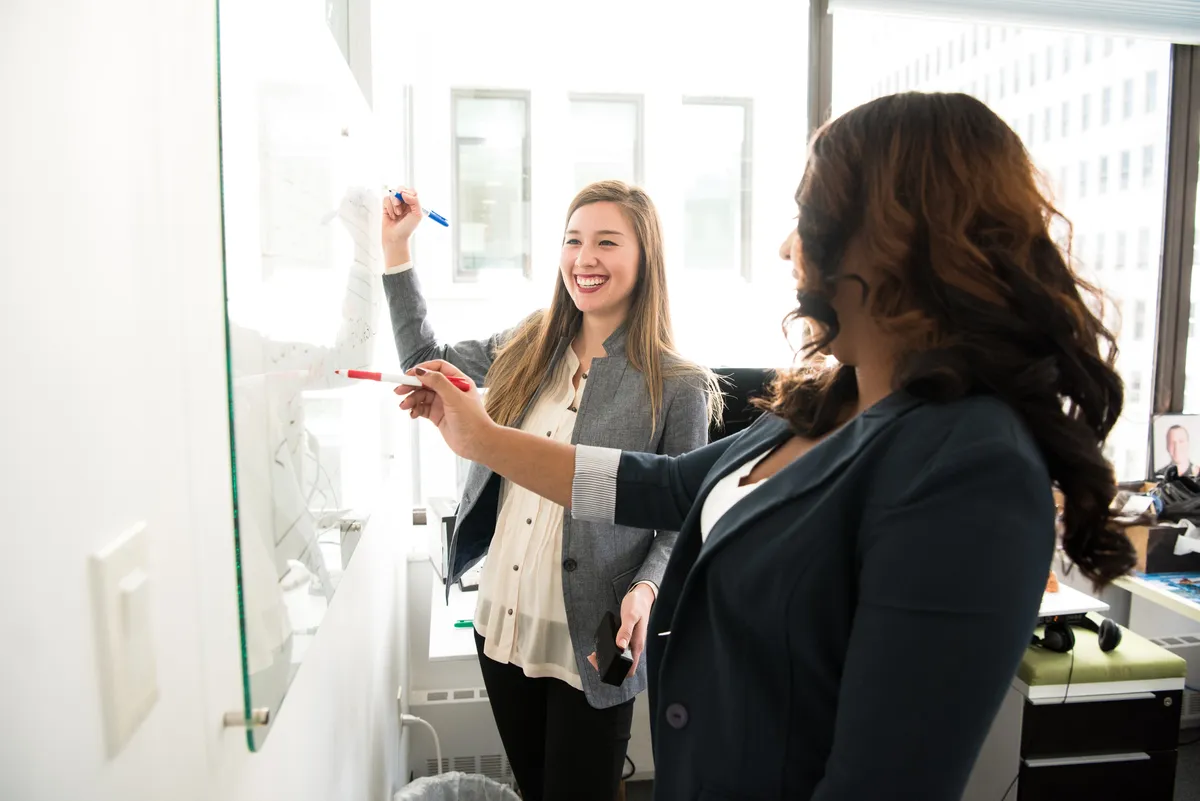 What do business coaches do?
Business coaches work with individuals, teams, and companies to help them identify the skills and areas of knowledge that are needed to reach their goals. They provide support and strategies for developing those skills and for overcoming any obstacles that may be preventing progress. They help business owners understand how best to use their resources and budget in order to achieve success.
Is coaching for companies important?
McKinsey's latest State of Organizations Report found that 39% of respondents in a survey conducted in 7 countries say they're planning to leave their jobs in the next 3-6 months. And in an age when employee retention relies heavily on how many employees have opportunities for career growth, skill building, and development, business coaching becomes the key.
Organizations that can coach their employees continuously and provide them with growth opportunities are those that will retain their talent pool. Those that overlook business coaching will be the companies that see high churn rates and are left scrambling for talent.
So what are the benefits of business coaching for companies?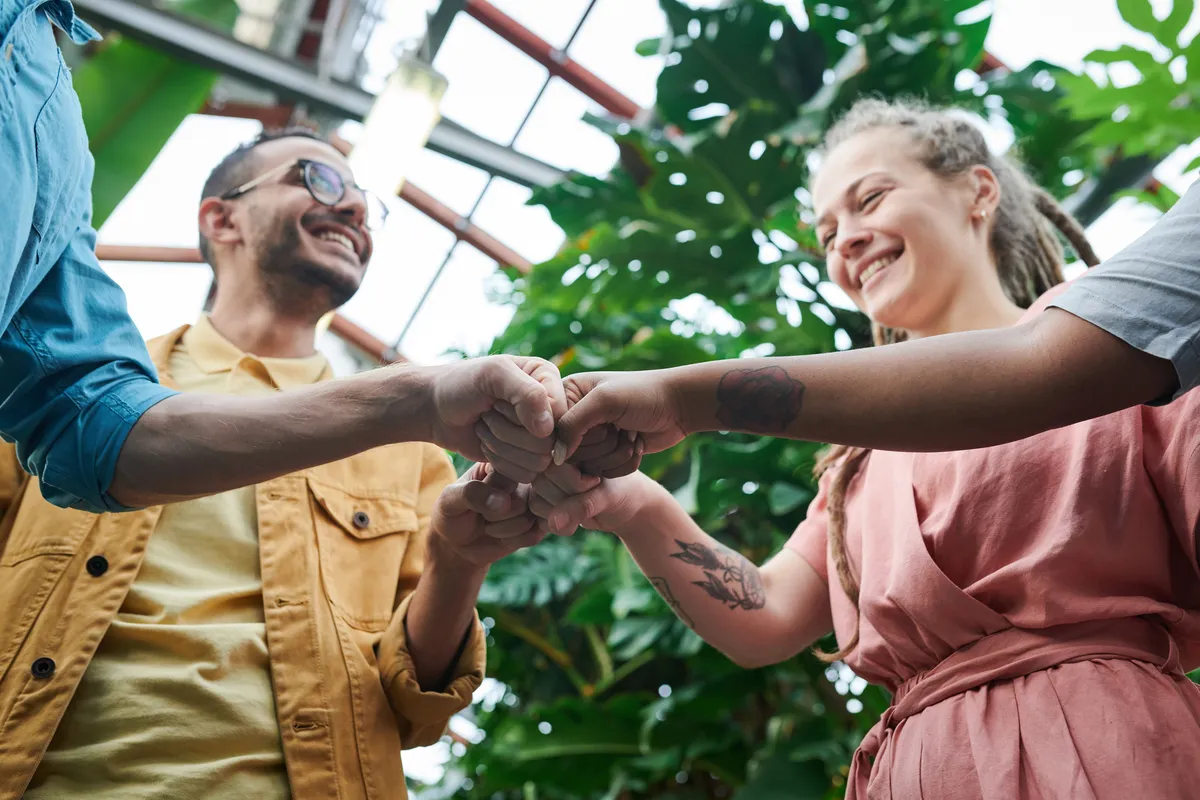 Here are 10 benefits of investing in business coaching for companies:
1. Increased Employee Engagement and Satisfaction
By understanding the needs and motivations of their employees, businesses can provide better support, resulting in increased employee engagement and satisfaction. Coaching helps to build trust between employers and employees, giving them a sense of purpose and worth within the organization.
2. Improved Productivity
With coaching, employees have the tools and strategies they need to be more productive. Coaching improves productivity for employees by helping them identify their strengths and weaknesses, set achievable goals, and develop skills to overcome obstacles.
According to The International Coach Federation (ICF), "Leaders who participated in coaching saw a 50% to 70% increase in work performance, time management, and team effectiveness. Additionally, coaching helps employees prioritize tasks, manage their time effectively, and improve their communication and collaboration skills, all of which contribute to greater productivity in the workplace.
3. Better Communication
Business coaching helps to improve communication within teams and between departments, leading to better collaboration and understanding of tasks.
It helps them to improve their communication skills by providing them with strategies and feedback tailored to their individual needs. With better communication between team members and departments, organizations can avoid misunderstandings, enhance teamwork, and increase overall effectiveness.
Additionally, effective communication can boost employee morale and job satisfaction, leading to increased retention rates and a more positive organizational culture. Therefore, coaching plays a vital role in ensuring the health and success of an organization.
4. Increased Revenue
By making sure that businesses are operating efficiently, coaching can lead to increased revenue. Coaching is widely recognized by experts as the top way for organizations to increase revenue since coaching helps businesses to achieve their goals faster, identify opportunities for improvement, develop strategies to tackle challenges and foster a culture of innovation, all of which contribute to increased profitability and success.
In fact, according to a study by Manchester Inc., executives who underwent coaching experienced an average return on investment (ROI) of almost six times their initial investment, highlighting how coaching is an essential tool for businesses looking to drive growth, boost productivity, and achieve long-term success.
5. Cost Savings
Investing in coaching programs for employees can yield significant cost savings for companies in the long run. By enhancing employees' soft skills, self-awareness, and productivity, coaching can help identify inefficiencies and streamline business processes, reduce operational costs and ultimately see exponential growth,
Additionally, coaching can contribute to a more positive work culture and improved employee retention rates, resulting in reduced costs associated with the recruitment and training of new staff.
6. Improved Leadership
Incorporating business coaching programs for leadership development within companies, as well as for a business owner, can yield a plethora of positive outcomes, beyond just improving the skills of individual leaders.
An effective business leader can act as a role model, motivating and inspiring their teams to achieve extraordinary results, leading to a more engaged and productive workforce. Ultimately, business coaching for leadership development can have a positive ripple effect throughout the entire organization, resulting in a stronger and more successful business.
7. Improved Problem-Solving Abilities
In today's dynamic business landscape, employees are constantly facing new and complex challenges that demand problem-solving skills, making this a critical proficiency for their professional advancement.
However, business coaching for companies can efficiently tackle this issue by providing tailored strategies and support to improve employees' cognitive abilities and enable them to make effective decisions that enhance business performance and success.
8. Deeper Understanding of Goals
By providing guidance on the best approaches for achieving goals, business coaching can help companies make sure they are working towards the right objectives.
Having a deep understanding of goals is paramount in an organization as it enables companies to align their resources, strategies, and operations in a cohesive manner to achieve their objectives. Moreover, a clear understanding of goals helps to ensure that companies are making informed decisions and taking proactive measures to mitigate risks, while continuously improving performance and achieving sustainable growth.
Therefore, it is crucial for companies to invest in coaching programs to help employees develop this critical skill set for the long-term success of their business.
9. Increased Employee Retention
Employee retention has emerged as one of the topmost challenges faced by organizations in the present times. With increasing competition for talent, companies are struggling to retain their top performers and are witnessing a surge in employee churn rates.
According to a study conducted by Deloitte, employees who perceive that they are learning in their jobs are three times more likely to stay with their current employers.
Therefore, fostering a culture of continuous development and investing in employee learning and development has become crucial for organizations looking to retain their top talent.
10. Improved Company Culture
In today's volatile business world, where competition is fiercely intense, having a positive company culture has become a key driver for achieving sustainable success. A strong company culture not only improves employee morale but also creates a sense of purpose and fosters a collaborative work environment.
Moreover, companies with a positive culture tend to have more engaged and motivated employees, which leads to increased productivity, greater innovation, and ultimately, greater revenue growth.
By understanding the importance of investing in business coaching, companies can ensure that they are getting the most out of their employees and resources. By focusing on employee engagement and productivity, businesses can increase revenue while saving costs. Investing in coaching for companies is a key factor in achieving success.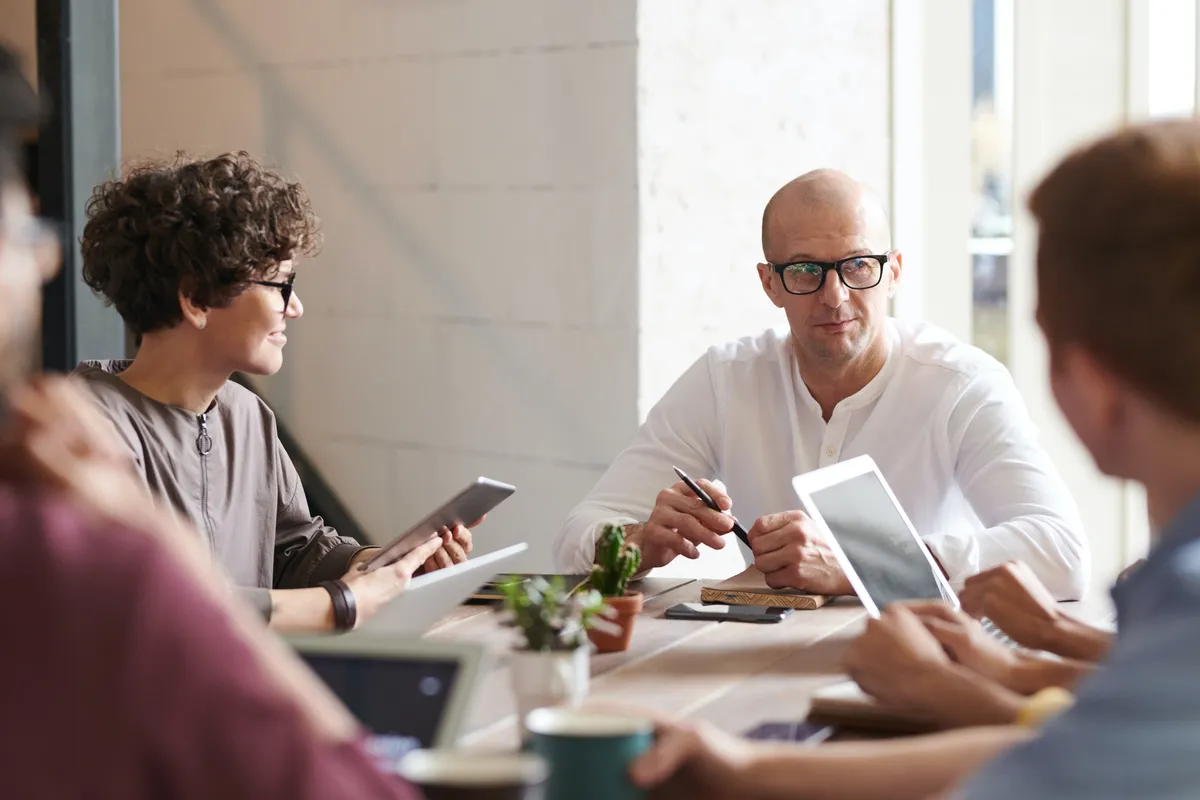 How are companies coaching their employees?
The type of coaching companies use depends on the individual needs and goals of the business. Some companies are investing in one-on-one coaching, while others may prefer group training sessions or online learning platforms.
All forms of coaching have the potential to be beneficial to businesses, as long as they are tailored to meet the specific needs of employees and executives.
Online coaching for companies
Online coaching for companies is a form of remote learning and development provided by numerous digital platforms. These platforms offer a wide range of online training and coaching services to help businesses improve their employees' knowledge and skills conveniently and cost-effectively. Some examples of popular online employee training companies include Coursera, Udemy, and LinkedIn Learning.
The use of online coaching has significantly increased post-pandemic due to its flexibility, which allows employees to participate in training sessions at their convenience, regardless of their location.
However, the lack of engagement can be a potential challenge since the absence of face-to-face interaction may limit the effectiveness of online coaching sessions. Nonetheless, online coaching remains a valuable tool in enhancing employee development and driving business success.
In-person coaching for companies
In-person coaching for company employees is a time-honored tradition and the first approach to employee training. This process usually involves bringing in experienced business coaches and executive coaches into an organization to share their knowledge, often learning from their own business.
However, given the pandemic-induced disruptions in the workplace, businesses are now prioritizing consistent and ongoing training over traditional annual workshops or seminars.
With the aim of enhancing the skills and knowledge of their workforce, many companies are transitioning towards more personalized, tailored coaching methods that focus on the individual and their specific goals. As such, businesses can ensure that their employees receive coaching that is relevant, timely, and effective, resulting in increased productivity, engagement, and long-term growth.
AI-powered coaching for companies
The implementation of AI-powered coaching for companies represents a significant shift in the realm of employee training and development. Offering a highly engaging solution that surpasses the standard online training platforms of yesteryear, AI-enabled training is characterized by its ability to train using video simulations and apply learnings in real-time scenarios.
Additionally, AI affords companies the luxury of measuring results, which enables them to identify areas for improvement and adjust their training programs accordingly. Top companies of today are embracing AI-powered coaching as it increasingly becomes a hallmark of effective employee training.
Retorio is a dynamic and fast-growing AI-based behavioral intelligence platform that has captured the attention of enterprises seeking scalable and efficient employee training solutions.
The platform's capacity to provide personalized and engaging coaching experiences, while also empowering organizations to measure the ROI of their training, makes it an ideal solution in today's corporate landscape where the need for high-performing and skilled employees is critical for business success.
Retorio's innovative approach is revolutionizing the way companies worldwide are coaching their employees, setting them apart from their competitors and paving the way for sustainable growth and development.
Coaching for Companies: Employees
Coaching for Companies: Leaders

Business coaching employees is an essential process that aims to enhance an individual's professional growth by providing personalized feedback, guidance, and support in achieving their goals.

The current job market is characterized by high employee turnover rates, increased competition, and rapidly changing industry demands, making coaching a crucial tool for companies seeking to retain their top talent pool. By investing in tailored coaching programs, businesses can foster the necessary culture of continuous learning and development.

Leadership business coaching has emerged as a salient priority for companies seeking to foster a culture of growth and innovation.

As businesses recognize the powerful ripple effect of their workers, organizations are turning to business coaching programs that prioritize leadership development to inspire motivation, improve collaboration, and drive business success.

Effective leaders act as role models, offering their teams the guidance, insights, and skills to confront complex challenges and achieve exceptional results.
Want to read about how top organizations are training their managers to become top leaders? Read our blog here!
In today's fast-paced business world, where competition is fierce, embracing the power of AI-driven coaching platforms, like Retorio, positions your company for growth and success by unlocking untapped potential within your employees.
Companies that fail to prioritize business coaching risk losing their top talent and falling behind their competitors.
So, are you ready to see how your organization can foster a culture of growth and innovation, resulting in a more engaged workforce, and higher productivity? Are you looking to equip talents with the skills and knowledge necessary to continuously learn, grow, and ultimately maximize their full potential?
Check it out how AI could help you coach your company, right here, today!
FAQ's
Is coaching for companies always necessary?

In a highly competitive business world, coaching for companies is a crucial investment that top
organizations make to differentiate themselves and retain their top performers. With the
increasing employee turnover rates, coaching plays a significant role in upskilling and motivating
employees by creating opportunities for career growth, learning, and development. Furthermore,
coaching programs enable businesses to tackle emerging challenges and achieve sustainable
growth through increased revenue, cost savings, and productivity improvements. Therefore,
coaching for companies is an essential tool for success in today's business environment.

What is sales coaching for companies?

In today's fast-paced sales world, the complexity of customers is on the rise, posing a challenge
for sales professionals to meet their ever-evolving demands. As a result, companies are now
shifting to value selling and prioritizing self-awareness to stay ahead in the game. This is where
coaching comes in, providing a vital tool for training sales professionals to enhance their soft
skills and build a strong foundation for success.

How are companies coaching for sales?

To make sure sales reps are ready to close deals and lead successful customer interactions, sales
leaders are embracing cutting-edge Al-powered sales training platforms that generate realistic
scenarios, enabling salespeople to hone their skills in a highly immersive, engaging, and
measurable way. These platforms provide customized and scalable coaching solutions, giving
businesses a competitive edge while equipping their sales teams with the skills they need to
thrive in today's dynamic sales environment.

What is leadership coaching for companies?

Leadership coaching in companies refers to the process of providing personalized guidance and support to leaders, empowering them to maximize their potential and achieve exceptional results. This includes identifying and addressing areas of improvement, developing effective communication and problem-solving skills, and fostering a culture of innovation and growth. Through leadership coaching, businesses can cultivate a talent pipeline of confident, visionary, and transformational leaders who can inspire and guide their teams toward success in today's dynamic business landscape.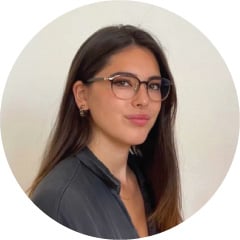 Briah Handa Oakley
I work as part of the marketing team at Retorio, conducting in-depth content strategy at the intersection between artificial intelligence and L&D. I cover emerging technology and the latest advancements in AI technology and ultimately fuse technical knowledge with storytelling skills.