Digital natives are a handful—and hold a handful of expectations on how the candidate experience should work. They don't remember the world before the Internet. They expect speed and follow-through on services and products. The interconnectedness of social media, Google, and everything accessible within a few clicks means digital natives are used to playing the comparison game—and they're good at it. Their behavior is similar to modern-day consumers---and what they're looking for in their recruiting experience.
The term "Digital natives" refers to Millennials and Gen Z. Millennials (those born between about 1980 and 2000) are forecast to comprise half of the American workforce, and by 2025, 75% of the global workforce. Gen Z, the generation born between 1995 and the early-to-mid 2000s, depending on the source, is the first generation born into a digital world.
Digital natives compare life necessities—from clothes to home ownership and life insurance. 84 percent of consumers trust Amazon reviews just as much as it was a friend's feedback. It's little surprise digital natives compare their experiences in the working world, particularly the application and candidate experience process. A job application should be easy as Amazon's One-Day shipping; a great candidate experience should look like Jeff Bezos himself worked on it.
Millennials and Gen Z are looking for processes need to be fluid in the modern workplace, manageable and executable from nearly everywhere. New changes are happening in the world of work. Remote work is one example; remote work has increased by 33 percent in some parts of the world. Freelancing is another: it will make up nearly 40 percent of the workforce in a few years. Companies are at an impetus to future-proof recruiting processes that are both manageable and easily mobile.
Applicants want a rapid, effective, and trusted interview process.

Compared to previous generations, Millennials prefer protecting their own time. Much like how they shop for a hairdryer on Amazon—personalized and with only few clicks—they're demanding a fast and personalized application process. A poor candidate experience invokes the same frustration we feel when we try to make an online purchase: the frustration of making an account, awaiting card approval, or putting in endless personal details. Consumers walk away from such e-commerce sites; qualified candidates would do the same from such a hiring experience.
AI recruitment is the Amazon of candidate experience: rapid, effective, and highly personalized.
AI may conjure an image of a black box technology, or some sort of futuristic wish. However major corporations have been using the advanced tech for years for their talent management pipelines. IBM, KPMG, and Disney leverage AI recruitment to find the best and the brightest candidates—nowadays, that means digital natives. Talent acquisition needs to be tailored to what these candidates are looking for.

Millennials and Gen Z Want AI-based Personalized Support
Zendesk, a customer service and engagement platform based in San Francisco, released a recent customer experience trends report. Their study is based from global product usage, extending from 45,000 customers world-wide. Because customer expectations are increasing, the companies that stand out to consumers are those that do three things:
simplify their purchasing experiences.
communicate with digital tools, like a support chat, a bot, or giving rapid feedback.
use analytics to continually improve their own processes.
These parameters also showcase the expectation applicants have of their candidate experience. Zendesk's report found an age difference in expectations. Older participants tended to be more suspicious of AI and preferred talking with a person. In general, Millennials and Gen Z view AI as a helpful tool, as it creates a more personalized and rapid interaction.
Fortunately, with optimism towards the efficacy of AI, hiring managers are working with open-minded applicants. Digital natives tend to be more communicative with organizations. They pull the customer-service trigger button more often; they tend to use contact support over chat (43-44%) and are likely use social media (16- 20%). This means they're also more likely to be comfortable in contacting a company about a position, relaying any questions they may have. Thus companies and hiring managers have to work to link systems together, from application contact, the interview process, to the follow up. Managing the candidate experience means ensuring every touchpoint is personal and rapid.
Why does the candidate experience matter to Millennials and Gen Z matter?
In short, Millennials and Gen Z make up the majority of the workforce.
According to a Pew Research Center analysis of U.S. Census Bureau data, 35% of the work force is made up of Millennials, making them the largest generation in the U.S. labor force. In 2017 (when the data was made available), over 56 millions Millennials were on the job market. Gen Xers totaled 53 million Generation Xers, accounting for one third of the labor force. Baby Boomers numbered 41 million people. As early as 2020, Gen Z will make up as much as 24 percent of the global workforce according to the ManpowerGroup.
Recruiters need to change their strategy in how they attract and identify talent. This includes amping up their hiring process, delivering a solid candidate experience.
For Millennials, their principal motivations are adaptability, feedback, and and strong sense of purpose. With 9 million workers already in the workplace, Gen Z focuses on privacy, autonomy and meaningful experience.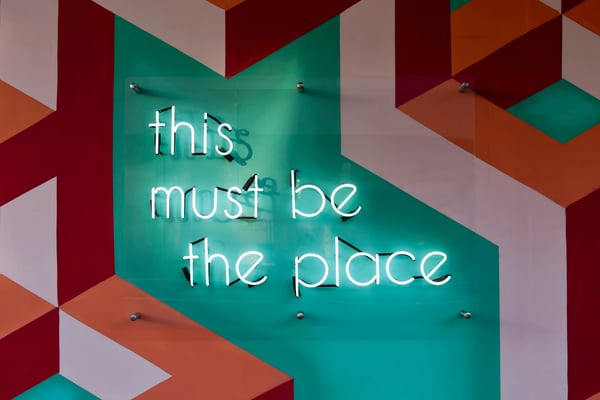 The Millennial and Gen Z Candidate Experience with AI
Millennials and Gen Z alike want to feel supported—much like how they want to securely save their credit card number from their favorite site and buy their next purchase with ease. The candidate experience should be seamless and easy to implement.
A survey by Forbes Magazine found an astounding 77% of Gen Zers reported "feeling safe" was their top priority in a workplace. 73% of Gen Zers rated work-life balance as the top measure of career success. Gen Z was born into a world of global and financial instability: the after math of September 11th and the Great Recession of 2008 left their mark. They want to know their data is secure, their experience is personalized, and their work fit their values.
Applying to a job is a personal decision—one that should be held with the same personalized support and ease as buying vitamins or a video game. Hiring managers can use AI to create a personalized and supportive candidate experience. AI recruitment evaluates fit at a more rapid pace according to settings tailored by the hiring managers. These settings can be work experience, personality, interests, and personal values. AI recruitment can also save time inputting information by securely storing applicant data from a previous application. This frees time for the applicant, demonstrating a company respects their time. The candidate experience in recruitment should be one that showcases applicants their time matters.
Mobility and ease
Millennials and Gen Z are comfortable—and often prefer—mobile. in their candidate experience. 71% of millennials consider their mobile device to be their most important shopping tool. As smartphone natives, Gen Z heavily relies on their mobile to do just about everything: research, engage with brands and friends, and make purchases. These generations are not only comfortable with mobile, they prefer it for nearly everything, including the interview process. Recruiting should be where the kids are—on a mobile device, with the simplicity and ease of it being done anywhere and at anytime. Retorio's AI video recruitment delivers to Millennials and Gen Z what they're after: flexibility, ease, and familiarity with their favorite digital tools, mobile and video.
Align values and boost purpose
Recruiters want to improve the quality of candidates; Millennials and Gen Z want meaningful job offers. This particular goal depends on aligning the values between applicant and organization. Understanding a candidate's personality reveals a more holistic view of their potential values, such as the degree to which they value autonomy, team collaboration, the status quo, or originality. Creating an aligned company culture is about finding employees who appreciate and value the same goals as the organization, helping it remain competitive.
Digitize communication channels
Digital natives are more prone to job hunt than previous generations. 81% of job seekers said that they would like employers to continuously communicate status updates throughout the hiring process. Yet 47% report recruiters consistently communicate through the process. A respectful candidate experience is about opening a space for dialogue. The communication shouldn't stop once a person has signed their contract. The hiring process and candidate experience is ongoing.
Part of creating loyalty-inducing work is creating a proper communication channel for applicants and employees. Companies like 15Five use AI to help companies manage morale and performance by asking employees to spend 15 minutes each week answering a set of questions. Later, their manager or supervisor can then review inside five minutes. The AI supports managers in monitoring team morale, leading to better communication and boosting loyalty. HR professionals can continue the key components of digitalization, communication, and mobility even after the hiring window.
Millennials and Gen Z have become the largest portion of the workforce. Though they may not carry senior-level titles in the workplace just yet, they already possess considerable influence over how the candidate experience and recruitment strategy is being repurposed. They're looking to HR professionals to get it right in terms of mobile ease, rapid feedback and communication, and making it a transparent and personal interaction.
Click below to revolutionize your hiring and employee development with Retorio