What happens when a candidate ends up not completing the application? It's a bit like ghosting---was it you or was it them? Chances are it was your candidate experience (so no need to take it too personally). In one survey, 69% of candidates responded that employer response time improved.
Candidate experience has so many touch points across a company's hiring process that even top employers struggle to create a perfect candidate experience. Therefore, it is essential to ensure that your candidate experience is a positive and memorable experience. A positive candidate experience makes candidates 38% more likely to accept a job offer.
Overhauling the entire recruitment process to improve your overall candidate experience takes time.
Avoid these pitfalls to improve your candidate experience.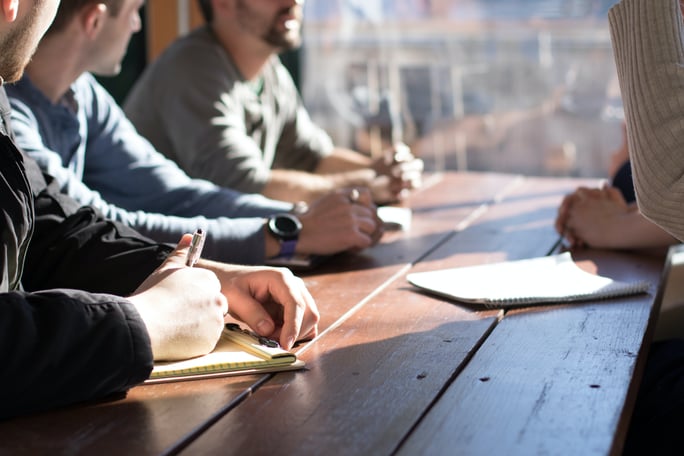 1. A difficult-to-navigate career site
The career site is the first place where a candidate determines whether they can see themselves working for your organization. If your career site is difficult to navigate or doesn't give out answers to frequently asked questions, the candidates may have difficulty in completing the application or may lose enthusiasm during the process.
To avoid this situation, do a complete audit of your career site. Simplify the process of searching and applying for open roles for streamlined candidate experience.
2. Haphazard job descriptions
If you want to attract a better quality of candidates, you can't rush the job descriptions. Take time to write clear and concise descriptions to attract the candidates you want. This also means that you will be spending fewer hours in screening the applications received.
3. Moving too slow
The candidates of today are talented, well-informed, and tech-savvy. They hate to wait, and it's even worse when you keep them in the dark about the status of their application. You need to keep your candidates engaged, instead to letting them wait if you don't want to lose them.
Strike a balance between screening the candidates and managing their expectations. While this may sound easy, it's a mammoth task. Use a trusted Applicant Tracking System to make sure the hiring process runs efficiently and candidates are informed about their application status at all stages of the recruitment process.
4. Sending generic emails
Sending generic emails is a fast and easy way to communicate with your candidates. But, the problem is that they lack personalization. An impersonal and bland email is boring to read and often makes the candidates feel like they are just a number and not a human with skills and experience.
Send out emails with a personalized touch. Personalization in the name, subject line, and salutation can take your email response rates from good to excellent.
5. Mismanaged salary expectations
When salary expectations are unaddressed, it can waste the time of both you and the candidate. Always be transparent about salary. You don't have to give an exact number, but you could provide the salary range depending on the candidate's experience and skills. You should also be open to salary negotiations.
6. An uninteresting offer letter
When you are in the offer stage, it is your last chance to close the deal. If your offer letter is a one-page document with generic details and a salary number, the candidate may find it unappealing. Give a detailed offer letter, outlining the benefit packages, salary breakup, performance reviews, growth opportunities, bonuses, incentives, etc.
7. Not surveying for improvement opportunities
You cannot improve your candidate experience if you have no idea of what to improve. Therefore, surveying candidates should be an important part of your recruitment process. Send a short, preferably 1 to 5 survey questions, to learn about the candidate experience, right from application to the interview. Candidate feedback will provide improvement opportunities to enhance the candidate experience.
Companies like BMW and Lufthansa, leverage Retorio's AI to support their own talent management teams. Our video-based AI was featured in TechCrunch and Süddeutsche Zeitung .
Popular Posts You May Like: